India-Myanmar Capacity Building Efforts: Enough?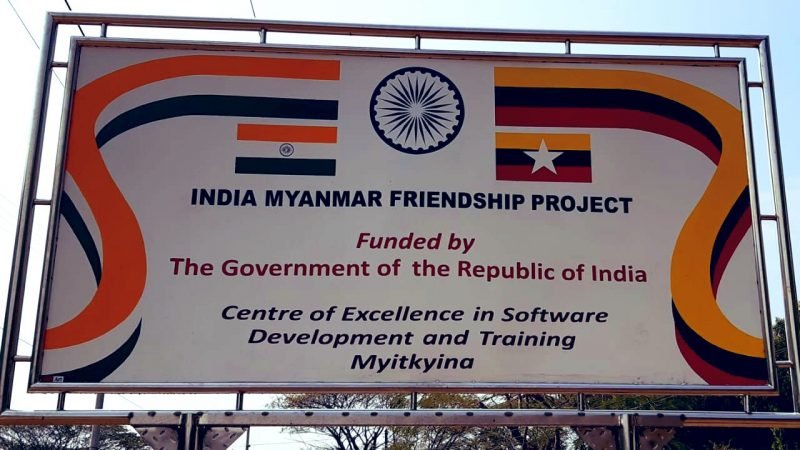 Notwithstanding historically close ties with Myanmar, Indian investments in Myanmar have remained small and well-below potential. According to Mr Nandan Singh Bhaisora, visiting Consul General of India, "India is the 10th largest investor in Myanmar that endorsed investment of more than $740.64 million, as of 2019." While the majority of Indian investments have been focused on the oil and gas sector, the scenario seems to have evolved in the past few years.
India is now engaging in a line of projects including areas like IT, agriculture, education, health, railways, roads, telecom, power, remote sensing etc. India has established centres for IT skills enhancement and industrial training. The 'Border Areas Development Project' and 'High Impact Community Development Projects' have played an impressive role in this regard. They have assisted in nurturing people-to-people contacts in addition to ensuring faster mobility to the isolated border regions of Myanmar. In the recent efforts extended under 'India-Myanmar Friendship Project,' India handed more than 250 pre-fabricated houses in Rakhine State for the rehabilitation of refugees. Indian Prime Minister Narendra Modi says, "The extent and depth of the India-Myanmar relationship is visible in the robust development cooperation partnership, which has a strong 'people-first' foundation."
Indo-Myanmar defence cooperation has also evidenced bilateral military exercises and regular high-level visits. The Coordinated Patrol (CORPAT) 2013 aims to enhance mutual understanding and interaction between the two navies to address illegal fishing, poaching, drug trafficking, human trafficking, and terrorism besides others. Moreover, areas of bilateral defence cooperation include maintaining peace, security and stability across borders and capacity building for Tatmadaw.
Education is another important spotlight in the Indo-Myanmar bilateral relationship. India exercises a competitive advantage in Myanmar for establishing a long-lasting academic partnership. Decades of poverty and isolation have left a deep imprint on the education system and hence, building a productive workforce in Myanmar requires high standards of Learning and Excellence wherein India sets its feet. An enhanced academic link between educational institutions of India and Myanmar would help replicate learning practices and finally lead to human resource development.
Healthcare is perhaps one of the weakest sectors in Myanmar. Myanmar requires a world-class health facility including multi-speciality hospitals. Subsequently, there is a need to explore comprehensive MOU's as enhancing links in the health sector will be a win-win situation for both countries. Dr Aung Moe Nyo, Chief Minister of Magway said, "Medical services are much cheaper in India as compared to other countries like Thailand and Singapore. Both countries need to take concrete steps and collaborate in the health sector."
India and Myanmar share 1,643 km long border along the Potkai Hills where four states of India (Arunachal Pradesh, Nagaland, Manipur, and Mizoram) share international border with Myanmar. Although it presents a unique opportunity for both countries to increase trade; there are certain challenges to be addressed. The trade between India and Myanmar is far less than the actual potential. Secondly, India's economic involvement with Myanmar has been largely through the public sector that in itself has a box of complaints for quality controls and implementation delays.
As a matter of fact, India's foreign policy for Myanmar, so far, has been guided by cultural diplomacy and 'soft-power' connections. Albeit Indo-Myanmar share historical-cultural linkages abound by common mythologies and culture, the influence of India on this captivating land cannot be undermined. This is because apart from the historical and cultural linkage, India has a great deal to offer. Yoga, Buddhism, and Bollywood have been the pillars of India's soft power. Not only has the soft power been India's strength but also a connecting ground with Myanmar. The wake of new political dynamics and regime transformation in Myanmar has opened up a new chapter in India-Myanmar bilateral relationship. Given India's ambitious 'Act East' Policy, the country offers immense opportunities for re-engagement which Myanmar must use to its strategic advantage. Nevertheless, this can only be achieved if the government and people of both the nations resort to cooperate.
The views and opinions expressed in this article are those of the author and do not necessarily reflect the views of The Kootneeti Team