Diplomatic turn in the Middle East: Does it leave India better or worse off?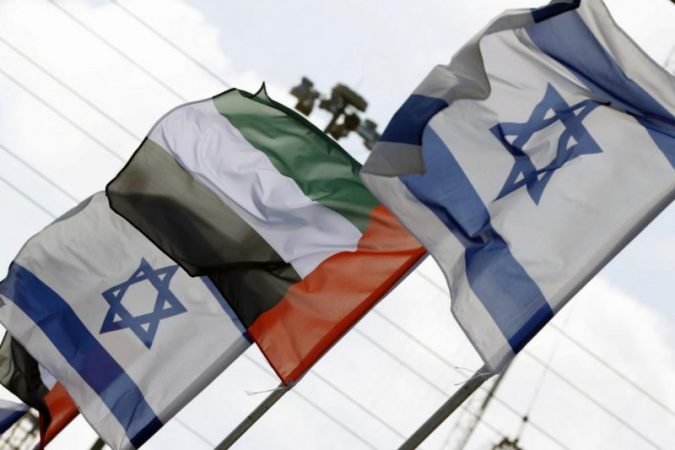 The geopolitics in the Middle East is drastically transitioning from cut through enmity towards a much more tolerant diplomatic setup. The Saudi squad, namely Saudi Arabia, UAE, Jordan, Bahrain etc. have changed their foreign policies over the years to a much more accommodative one. But that clearly means that alliances are changing, vested interests are changing and tactical reasons for the same are also changing. A recent spur in the events, from the peace treaty between UAE and Israel, deteriorating diplomatic ties between Pakistan and Saudi Arabia and Iranian-Chinese strategic deal are all indicators of the same. But what does this mean for India, its interests in the Middle East and its relationship with Pakistan on Kashmir?
Where it all started
It all started with an astonishing historic deal signed between two countries whose reconciliation was considered impossible by the world. UAE, who refused to acknowledge the existence of Israel and were in full support of the Palestinians, made a pact on 13th August with Israel to normalise diplomatic relations between them. This came nearly after a wait of nearly 70 years, from when in 1948, Israel was formed as a Jewish state.
The Middle Eastern countries, except Jordan and Egypt, have been rooting for a fully independent state for Palestine including the forcefully annexed land of Gaza Strip and West Bank by Israel. But this demand of theirs has seemed less and less possible by the day. Israel has been the only disputed factor among the Arabs and the United States, which patronises Israel since it existence. The reason for the deal to happen now is because Israel has committed to stop any further annexation of Palestinian land in the region. This along with a shared hatred for Iran has made both the sides finally agreeing to talk and formulate a pact. Also, the business prospects on both sides acted as a great catalyst to the agreement of the deal. That is why immediately after the announcement of the deal, phone lines between the two regions were opened for the first time, internet access was unblocked and diplomatic ties were formed only now, since the formation of Israel. With the US acting as a backdoor mediator, both countries have been left in a position of win-win. UAE gets access to US military equipment along with Israel's healthcare assistance, and Israel has achieved its long-standing strategic goal of making peace with the UAE and being a more accepted country in the region.
The earlier stance of the Middle East and India
India and the middle east have maintained fairly good diplomatic ties over the years but the main point of contention in their foreign policies was always Kashmir. UAE, Saudi, Bahrain, Turkey and other countries in the region have always been on Pakistan's side on the issue, with emphasis on talks between the two neighbours. Even with the recent abrogation of Article 370 in India, the UAE had strictly criticised the move and requested bilateral talks with Pakistan to resolve the Kashmir issue. This is precisely because of the stark comparison of the Kashmir-India-Pakistan triangle with the Israel-Palestine and the Gaza Strip and West bank triangle. Just like how Israel has been considered to illegally annex the disputed areas of two small pieces of land, India's occupying of Kashmir is also considered illegal by them. This stance has been maintained by most middle-eastern countries, thanks to their close proximity to Pakistan and its manipulation of the story. Pakistan, to have the support of the middle eastern countries for economic and strategic purposes had joined the suit to oppose Israel and its activities strongly. Now, with the peace deal in place and with its strong long term prospects, Pakistan has to critically rethink its foreign policy.
What this means for Pakistan
Pakistani officials lately have been in a historic dilemma. If they agree with the stance of UAE, they compromise on their own stance on Kashmir and will probably have to give up its fight for Kashmir as well because the situation is the same here. If they don't, they will lose out on significant allies in the long run. The Saudi Squad has been tactically an important region for Pakistan because of its strong military and economic ties, with Pakistani providing military facilities and training to the armies of the countries there and in return, it has been a beneficiary of oil.
It has offered unconditional support in the Israel issue to the Middle Eastern countries with its passport even stating "This passport is valid for all countries in the world except for Israel." It didn't receive the same support for its fight for Kashmir against India, but nevertheless, staying allies of the middle east were very important. Pakistani PM Imran Khan has stated that no matter what other countries do, Pakistan will never recognise Israel until "Palestinians are given their right of a just settlement." Only time will tell, what ramifications this will have on Pakistan and it's lopsided foreign policy towards the Middle East coming to an end.
What this means for India
These developments somewhat took India by surprise. It let the dust settle before it actively commented on the deal and its implications. But imperatively, this deal is a geopolitical win for India, in not only giving it a chance to actively form useful alliances with these countries in an attempt to counter the Chinese-Pakistan influence in the region but also economically benefit from these close ties.
The recent announcements between India and UAE with massive investment and infrastructure projects in line is a start towards achieving the goal of being "strategic partners". With Pakistan now no longer capable of using Kashmir as a bargaining chip against India, it gives India an opportunity to reverse this presumption and increase its influence substantially among the Middle Eastern countries. It gives India ample opportunity to engage better in the region and take advantage of the favours it has been able to achieve with these circumstances. The only probable international contention regarding Kashmir has now started dissolving and hence, it leaves India at a position where it doesn't have to worry about International ramifications of its actions in Kashmir among its allies anymore. And now instead of it serving as a roadblock to diplomatic ties, it could be leverage against Pakistan in the Middle East.
The views and opinions expressed in this article are those of the author and do not necessarily reflect the views of The Kootneeti Team