Time for UN's re-formation: PM Modi's address at ECOSOC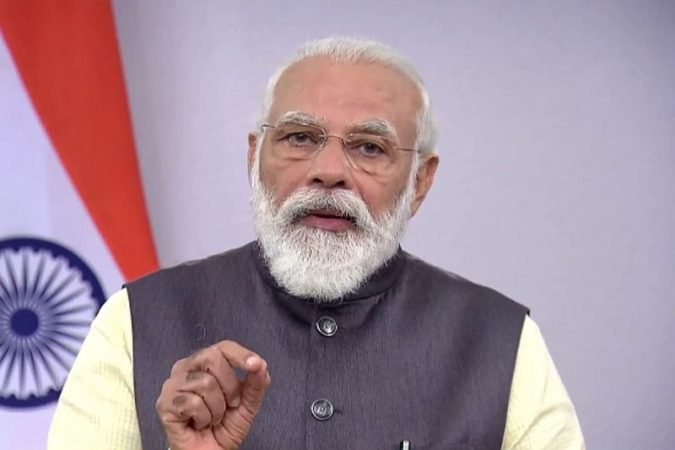 Prime Minister Narendra Modi since India's overwhelming election as the non-permanent member of the Security Council, for the first time, delivered a keynote address at High-Level Segment of the United Nations Economic and Social Council (ECOSOC) in New York. The theme of this year's annual High-level segment, "Multilateralism after COVID-19: What kind of UN do we need at the 75th Anniversary" assembled a diverse group of representatives from academia, civil society, private sector and government on July 17, 2020.
PM started off with recognizing the UN's contributions to foster human progress, gradually shifted lens towards India's long association with the organization. India has supported the UN's aim since time immemorial. The first president of ECOSOC was also an Indian. Additionally, India contributed towards the final ECOSOC agenda; plays a salient role in achieving the Sustainable Development Goals and Agenda 2030.
"India was among the 50 founding members of the United Nations. Today, the UN brings together 193 member countries. Along with its membership, the expectations have also grown. Moreover, multilateralism is facing many challenges today," he added. PM Modi underlined India's motto, 'Sabka Saath, Sabka Vikaas, Sabka Vishwas' to highlight the fact that the country's aim resonates with the core SDG principle, 'Leave no one behind.' He said, "We have taken "whole-of-society" approach by engaging States, local governments, civil society, communities and our people- Be it access to health, nutrition, education, housing, or electricity," India is utilising its inclusive programs to full swing.
PM coined that India's success in the improvement of socio-economic indicators has impacted the global SDG targets significantly. India's developmental efforts highly focus on empowering women, improving access to sanitation through 'Swachh Bharat Abhiyan,' ensuring financial inclusion, and expanding the availability of healthcare and housing via 'Ayushman Bharat' and 'Housing for All' schemes. He expressed utmost pride for India's nature of being a friend in need who has always responded with solidarity and speed-be it in case of natural disasters like earthquakes, floods or man-made crisis like COVID-19.
Moving forth with India's role as the first responder of the region, he stated the support Indian government and pharma companies extended for forwarding medical supplies to different countries alongside coordinating SAARC COVID Emergency Fund among South Asian Association for Regional Cooperation (SAARC) countries. "While marching forward to the path of development, we are not forgetting our responsibility towards our planet," he pointed. India has surprisingly reduced 38 million tonnes of carbon emissions annually. The country's initiative to set up the International Solar Alliance has been a manifestation of climate action that received much applaud internationally. Coalition for Disaster Resilience Infrastructure, in addition, brought all relevant stakeholders for the approach together.
"The COVID-19 pandemic has severely tested the resilience of all nations. In India, we have tried to make the fight against the pandemic a people's movement- by combining efforts of Government and civil society," PM said. With this, he remarks that the roadway to achieve sustainable prosperity and peace passes through multilateralism. Therefore, as children of our Mother Earth, we should join hands to address common challenges and achieve common goals. Nonetheless, the nature of multilateralism is evolving and thus, only reformed multilateralism (representing the reality of the contemporary world) with reformed United Nations can meet the present-day human aspirations.
PM Modi's last words for the session perhaps were, "To enhance UN's relevance and increase its effectiveness, it has to be made a new type of human-centric globalisation. India has been elected to the United Nations Security Council at a very important time. With our deep commitment to improving socio-economic equity, maintaining global harmony, and preserving nature's balance, India will fully support the UN Agenda."
The views and opinions expressed in this article are those of the author and do not necessarily reflect the views of The Kootneeti Team