Dragon on the Doorstep: Growing Chinese Footprints in Israel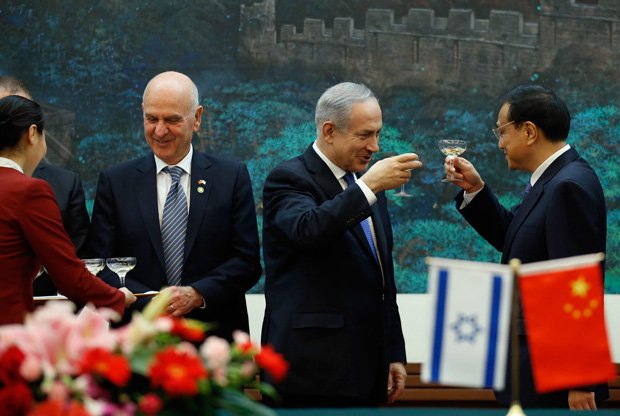 Days ago, Israel's Ambassador to India in a discussion held in New Delhi said, "Tel Aviv's ties with China is moreover, economic in nature, since, China is a big market where Israeli businesses could flex its wings and tap the potential market resources in China."
Being one of the first countries to recognise PRC, Israel didn't get its reciprocal due till 5 decades. It was only 1992 when Beijing established normal diplomatic ties with Israel. How can one forget the early days of unofficial and secret ties between Chinese & Israelis, when Israelis successfully negotiated trade with Chinese through their potential 'Arms Diplomacy'.
Madrid Peace Conference: Peace with the Arabs or world?
Madrid Peace Conference in November 1991, took place a week before the complete demolition of Berlin Wall or precisely saying in Mayor Willy Brandt's words, "just before the Wall of Shame demolished". The world was then manoeuvering new relations, so was the secret allies Israel & China.
The peace conference was involving Israel and the Palestinians as well as Arab countries, including Jordan, Syria and Lebanon. But that sounded more likely a conference to cultivate western interests with the fallen eastern bloc members.
This was the point where the 13 years of secret friendship was about to turn into a full-fledge Diplomatic handshake, publically. Till then Beijing realised that it may aggravate its traditional allies—the Soviet Union and the Arab bloc—by doing business with Israel.
It was only days after the Madrid Conference, the Israel Defence Minister Moshe Arens was reported to have paid a secret visit to China and believed to have negotiated the establishment of ties and expansion of military cooperation. Later, on January 23, 1992, Israeli Foreign Minister David Levy paid a four-day visit to Beijing, preceding the formal establishment of ties.
Skyrocketing Trade
Over 25 years, bilateral trade between China and Israel has grown from $50 million to $13.1 billion. Now, China is Israel's biggest trade partner in Asia and the third biggest trade partner in the world.
In 2017, Chinese imports from Israel reached $4.2 billion and exports were $8.9 billion, registering a year over year increase of 32.4 percent and 9 percent respectively. And in the first half of 2018, China's import from Israel reached $2.77 billion, achieving the growth of 47.2 percent compared with the same period in 2017.
Economic Cooperation
The core of the economic synergy between the two countries lies in combining Israel's global technological prowess with China's global economic influence, industrial manufacturing capabilities, and marketing expertise.
Tel-Aviv understands the Chinese markets and Hong Kong, being one of the most favourable cities for the trade, best suits the Israeli needs.
Israel's advanced technological wizardry is something Beijing utilised best to increase its international economic competitiveness and risk management
Chinese economic cooperation with Israel has seen substantial Chinese investment of more than US$15 billion in Israel's economy, spawning seed funding in Israeli startup companies, as well as the acquisition of Israeli companies by major Chinese corporations that incorporate Israel's know-how to help the invigorate the development of the modern Chinese economy more efficiently.
Beijing now ranks second after the United States in collaboration with Israeli high-tech firms that are backed by Israel's Office of the Chief Scientist. Major Chinese firms such as Fosun, Brightfood, ChemChina, Horizons Ventures and China Everbright have invested notable amounts of financial capital and resources across numerous Israeli industries.
Free Trade
First pitched in 2013, Chinese and Israeli leaders began talks on the matter in 2016. The discussions are now in an advanced stage and both countries recently had a fifth round of negotiations on free trade area in Jerusalem during January 28-31. Netanyahu spoke in the Foreign Ministry at the start of the fourth meeting of the China-Israel Joint Committee on Innovation Cooperation in 2018, which is designed to advance Israeli-Chinese business ties.
The FTA is supposed to generate win-win results for both the economies. More Chinese products with high quality and attractive prices will enter Israel, and more Israeli products will have access to the Chinese market and the entire Asia-Pacific region. It is hoped that bilateral trade volume will double after the conclusion of the FTA, making it cross $25 Billion.
Haifa Port, Huawei and the American Pressure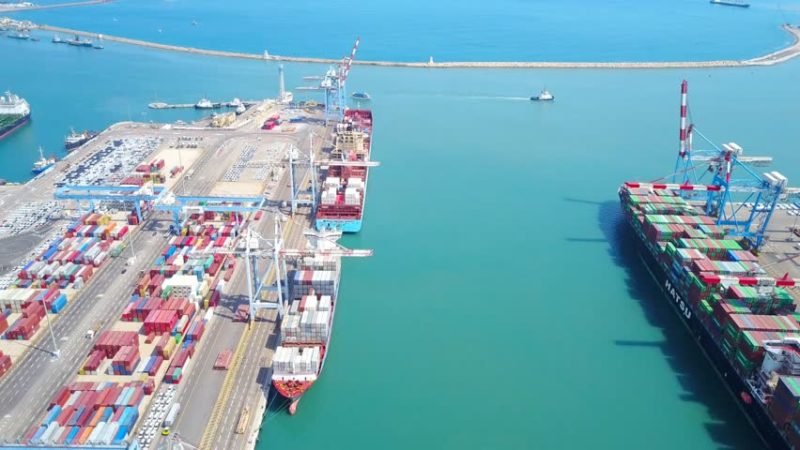 Shanghai International Port Group (SIPG) – a company in which the Chinese government has a majority stake – takes over management of the site in 2021. Israel signed an agreement in 2015 with SIPG to upgrade and manage the port. However, Israeli Ambassador in a statement said, China is not a threat to Israel as they're merely subcontractor at the Israeli port with marginally less privilege than what it enjoys at ports in Africa and elsewhere.
The Chinese management of the port was one of the issues that US National Security Adviser John Bolton discussed with Prime Minister Benjamin Netanyahu during his Israel visit. The port is a frequent dock for the US Sixth Fleet, and Washington is concerned that China will use the harbour to improve its standing in the Middle East and potentially gather intelligence on US interests.
Israel is expected to act very carefully in light of American interests, recalling the damage caused to Israel-China relations in 2000 after Washington called out Israel over selling sensitive weapon technologies to China, which made Israel scrapping the deal to supply China with the Phalcon radar system.
In recent years, as the United States has raised concerns over Chinese espionage and theft of intellectual property, Washington has asked Israel to pump the brakes. Chinese telecommunications giant Huawei, under fire for sharing data with the Chinese government, acquired two small Israeli start-ups, Toga Networks and HexaTier Technologies, in 2016. Their technology bolstered Huawei's capability to monitor network traffic, a prime U.S. concern surrounding Huawei.
The real concern for Israel might actually be China's construction of the light rail system, projected to provide daily transportation for five hundred thousand people. If Israel doesn't take precautions, then the Chinese government could gain unrestricted access to closed-circuit surveillance feeds, Wi-Fi networks, radio signals and other communications networks. China's long history of cyber espionage and intellectual property theft cannot be ignored.
India-Israel-China Tirade
Under U.S. pressure, Israel was forced to stop arms sales to China, following which India has become its foremost client. Fully aware of these military transactions, Beijing has usually and publicly kept quiet about it and declined to criticize Israel. Noticeably, Israel's arms sales to India have legitimized China's arms sales to Iran and other Middle Eastern countries. However, there are indications that Beijing is beginning to take the Indian threat more seriously than before, which means that the Chinese may become more sensitive to the Indo-Israeli military nexus and, therefore, apply pressure on Israel to stop or restrict arms shipments to India. Beyond this, India becomes a significant player in the trilateral economic competition.
Willingly or not, Israel is heavily dependent on the United States, for better or worse. Israel's military transfers to China began in the late 1970s, with Washington's knowledge, approval, and perhaps encouragement. Israel served as a convenient proxy to make Beijing stronger against Moscow, which warned the U.S. not to arm China. Yet, following the Soviet collapse China, no longer an unofficial ally, has become a "threat." Israel was now forced to stop providing China with arms and military technology and this prohibition has affected much of Israel's civilian (or dual-use) hi-tech exports to China. Today, the U.S. is the main obstacle to expanding Israel's relations with China.
No such U.S. limitations apply to India. Put differently, the future of Israel-China relations depends to a great extent on the future of U.S.-China relations. Beijing is fully aware of Israel's predicament and of the inconceivable cost, Israel would have to pay for resuming military relations with China.
The views and opinions expressed in this article are those of the author and do not necessarily reflect the views of The Kootneeti Team