BRICS Nations Set to Create New Payment Medium Backed by Gold and Rare-Earth Elements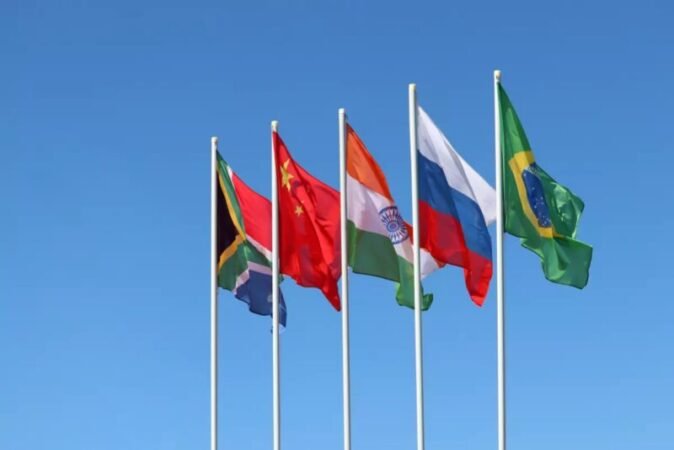 Moscow is currently grappling with a barrage of sanctions and restrictions amid the ongoing conflict between Ukraine and Russia. In response, Russian President Vladimir Putin has recently adopted a new foreign policy that identifies China and India as its primary allies on the global stage. The alliance between the three nations, along with a few others, is set to take a step forward with the establishment of a new currency.
According to reports, the BRICS nations, including Brazil, Russia, India, China, and South Africa, are in the process of creating a new medium for payments that is not dependent on the dollar or euro. Russian lawmaker Alexander Babakov indicated that the new currency would be backed by gold and other commodities such as rare-earth elements.
[Also Read] China-Brazil Trade Deal Ditches US Dollar as Intermediary: Why It Matters
While the claim has yet to be confirmed by officials from the member nations, it comes just days after South Africa sent senior officials to Russia to discuss "recalibration of the global order" with President Putin's party. South Africa is also scheduled to host a BRICS summit in August of this year.
President Putin's new foreign policy puts China and India at the forefront of Russia's allies. The announcement was made shortly after Chinese premier Xi Jinping's visit to Moscow to further strengthen the "no limits" partnership announced last year.
The new policy seeks to enhance and expand cooperation between Russia and India on a mutually beneficial basis, prioritizing bilateral trade, investment, and technological ties, while also ensuring their resistance to destructive actions of unfriendly states and their alliances. Furthermore, Russia intends to increase its capacity and international role in groupings such as BRICS to help adapt the world order to the realities of a multipolar world.
The views and opinions expressed in this article are those of the author and do not necessarily reflect the views of The Kootneeti Team