Analysing India's Maritime Profile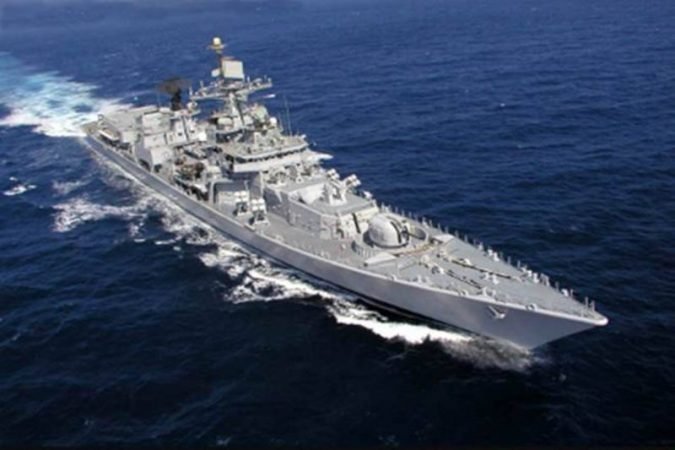 Maritime power is the ability of the nation to use the seas to safeguard and progress its national interests. India has a rich maritime heritage and the earliest regard to maritime activities is contained in the RigVeda. India is a country with a rich maritime mythos spanning over 4,000 years. These maritime mythos are deeply inoculated in the head of our coastal population and epitomize itself in their customs and practices. The Indian seaboard had always perceived peaceful maritime activity, with trade as the prime driver. Indian folklore, ancient Indian texts and Buddhist Jatakas, all insinuate to the fact that the Indus Valley Civilization of Mohenjodaro, Lothal and Harappa thrived due to maritime activity between ancient India and the countries of Africa, Arabia, Mesopotamia and the Mediterranean.
The Global maritime history tells us "If any country wants to be a major power, it must have an ability to inhibit two or three navigable oceans". Since independence, the Indian government has been striving to anatomize the echelon of India's maritime preparedness and the requirement of fruitful strategy. Geographically, India is a maritime state pacified by the world's third-largest ocean, the Indian Ocean. Its swaying echelon in the Indian Ocean has mostly determined its maritime policy and ambitions in the maritime domain. Its ancestral maritime character and vivacious geostrategic location are important twin factors that have incubated its maritime ambitions. Also, given India's strategic echelon on the world map, any astral initiative of increasing India's clout without any major trammel can be realized only in the maritime domain. Indian strategic thinkers have always considered the most vivacious threats to India's security as originating from land, specifically from the north-west. But the coastal border security challenges are more affecting the national security of India.
Coastal border Security Aspect
India has a coastline of 7,517 km, of which the mainland holds 5,422 km. The Lakshadweep coast covers 132 km and the Andaman and Nicobar Islands cover a coastline of 1,962 km. The Indian Coastline is distributed among nine coastal states and four UTs, and almost the entire coast of India falls within the tropics.
In order to accentuate coastal security measures in the country, a Coastal Security Scheme (CSS) was launched in 2005 across all nine coastal states and four coastal UTs. The main aim of the scheme was to accentuate infrastructure of the marine police force in order to ameliorate patrolling and surveillance of the coastal areas, especially the shallow areas close to the coast. The CSS was to be implemented in two phases, with Phase I to be launched in 2005 for a period of five years, which was later delayed by one year and ended up being completed in 2011. Phase II was then implemented in 2011 for five years, which was again extended due to delays in implementation and is now likely to be completed by 31 March 2020.
But coastal Border management requires more attention than Land border management. Since Independence India took so many years in formulating the naval doctrine in a proper scenario and it was properly formulated in 2015. In the aftermath of the Mumbai attacks, the government made collaborative efforts to ameliorate coastal security infrastructure and law enforcement. In a radical overhaul of the coastal defence accoutrements, a three-tier security grid was installed with greater fund allocations for coastal infrastructure, including police stations and radar stations along India's coastline.
The enterprise included measures to improve 'surveillance and domain awareness,' through the installation of radar stations and identification systems, and the strengthening of cooperation through Joint Operation Centres (JOCs). Coastal preparedness is better than earlier, but the overall picture perdures less than satisfactory. While the state of inter-agency collaboration has improved, state governments continue to be indifferent to requirements of coastal security, and the state-police still reluctant to shoulder responsibility. The real concern, observers point out, are systemic flaws in the policing accoutrements. From low numbers of marine police stations to the under-utilisation of patrol boats for coastal tasks, lack of shore-based infrastructure, through to manpower shortages and unspent funds, coastal managers are yet to ramify many structural issues plaguing the system. India's coastal security aspect has witnessed several changes in parallel with the changing scope of maritime security.
Many factors lead to the new discernment of maritime insecurity such as illegal migration, drug trafficking through maritime borders and criminal activities etc.
Initiatives and Naval Power
Observing the initiatives regarding the maritime domain, India has initiated various steps to enhance its maritime profile. The strategic vision for the Indian Ocean region i.e. Security and Growth for all in the Region (SAGAR) and the engaging with The QUAD shall serve the maritime strategic goal of India. The intent of Quad was first discussed by Japanese Prime Minister Shinzo Abe in 2007. However, the intent couldn't move ahead with Australia pulling out of it, apparently due to Chinese pressure. In December 2012, Shinzo Abe again rambled the idea of Asia's "Democratic Security Diamond" involving Australia, India, Japan and the US to protect the maritime commons from the Indian Ocean to the western Pacific. In November 2017, India, the US, Australia and Japan gave shape to the long-pending "Quad" Coalition to hammer out a new strategy to direct the critical sea routes in the Indo-Pacific free of any influence (especially China). Through SAGAR, India seeks to strengthen economic and security alliance with its maritime neighbours and assist in building their maritime security capabilities. And the engaging with QUAD may serve two geostrategic goals of India viz. countering China's aggressive on the border with India's assertiveness in the maritime domain and emerge as a net security provider in the region. Recently, Dr S. Jaishankar, Minister of External Affairs participated in the Second India-Australia-Japan-USA Ministerial Meeting on 6 October 2020 in Tokyo. The Foreign Ministers followed up on their discussions in September 2019 and discussed the post-Covid-19 international order. They swapped their views about regional issues of mutual interest, and issues related to connectivity; humanitarian assistance and disaster relief; maritime safety and security; health security, and counter-terrorism. They reaffirmed their collective vision of maintaining a free, open and inclusive Indo-Pacific. They reiterated their firm support to ASEAN centrality and emphasized their readiness to work towards realizing a common vision for the Indo-Pacific.
The Indo-Pacific is increasingly becoming a geo-strategic focal point for the major powers, as countries are engaging in the growing competition. On the part of India, as of June 2019, the Indian Navy has 67,252 active personnel in service and has a fleet of 295 ships, boats and 246 aircraft. INS Vikramaditya is the flagship of Indian Navy and the sole aircraft carrier in its inventory. INS Vikramaditya is accompanied by the Destroyers of Rajput Class, Delhi Class and Kolkata Class along with the Frigates of Shivalik Class, Talwar Class, Brahmaputra Class and Godavari Class and many other ships of different classes. Indian Navy's Sub-Surface fleet comprised of Nuclear Submarine as well as Conventional (Diesel-Electric) submarines. Nuclear Submarines consist of Chakra Class and Arihant Class while Conventional Submarines consists of Kalvari Class, Shishumar Class and Sindhughosh Class. MIG 29K is the sole Fighter Aircraft of the Indian Naval Air Arm which is accompanied by P-8I Maritime Reconnaissance and anti-submarine aircraft and IL-38. In Rotary wing aircraft, Indian Navy is having HAL Dhruv, Chetak, Kamov Ka-25, Ka-28 and Ka-31 and Sea King.
Indian Navy is having good relations with the navies of other nations. Indian Navy is having various bilateral maritime exercises with many nations like INDRA with Russia, SLINEX with Sri Lanka, SIMBEX with Singapore, Samudra Shakti with Indonesia, Roar of the Sea with Qatar, Varuna with France, Naseem-al-Bahr with Qatar, etc. Indian Navy is also having multilateral exercises like IBSAMAR with Brazil and South Africa, Malabar with the USA and Japan and Milan in with many nations participates.
Indian Navy is also having berthing rights to various ports of other countries like Oman, Indonesia, Vietnam, etc. Apart from this, the Indian Navy is having its radar and surveillance stations in Madagascar, Sri Lanka, Mauritius, Seychelles and Maldives.
The Indian government is doing good in the field of the modernization of the armed forces but there is a requirement of more attention towards the maritime domain because India's long coastline presents various security challenges including the Landing of arms and explosives at isolated spots on the coast, infiltration/ex-filtration of anti-national elements, use of the sea and offshore islands for criminal activities and smuggling of consumer and intermediate goods on coastal areas. Absence of physical barriers on the coast and the presence of vital industrial and defence installations near the coast also enhance the vulnerability of the coasts to illegal cross-border activities.
Conclusion
The Ancient rhythms of the global trade history allude us that Oceans are very much important. They provide connectivity. And we have to understand that India has a larger maritime border than the land border. Maritime Border needs larger smart technology than manpower. we can't use only manpower blindly on securing our water bodies particularly the ocean. India is at the centre of the Indian Ocean but doesn't have a stronghold in the Indian ocean because of poor maritime security. Many Nations ruled India, they came through seas. And India has been a sea-blind country for a long time. Our biggest problem is that we didn't see enemies beyond Pakistan. Almost all transnational crimes are happening through maritime borders. Land borders are locked. There is minimal illegal migration of people through land borders. But when it comes to the maritime borders, illegal migration is huge in number. Maritime borders are open. It is not possible to patrol the maritime borders 24/7. Oceans are very vast. If our Maritime borders are safe, Our coast will be safe. There is a need for Smarter maritime security management to tackle the extra-regional influence into our maritime territory. For instance, China is encircling India through OBOR ( One Belt, One Road) initiative. And the simultaneous rise of various power holders on the aspect of maritime concerns, such as China in the South China Sea, is an important paradigm shift in the international system. This new paradigm shift will require India to focus on not only land boundaries but also maritime security. So, To enhance the Power in the geo-economics domain, New Delhi has to look more towards its maritime domain.
The views and opinions expressed in this article are those of the author and do not necessarily reflect the views of The Kootneeti Team