How Pakistan's Diplomacy Keeps Its Terror Industry Running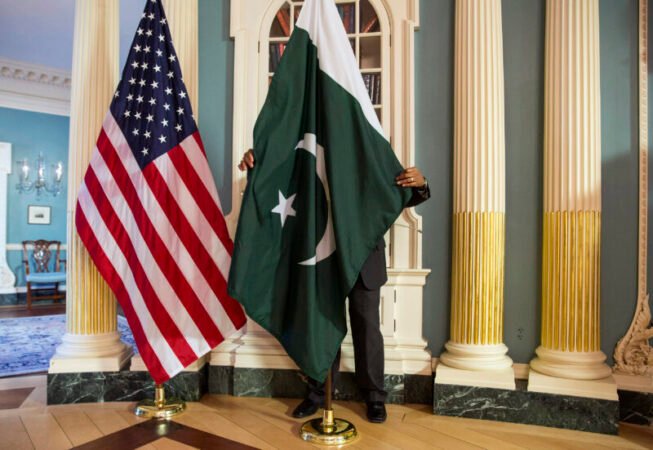 The world community is concerned not so much with Pakistan's economic development as with the threat of Pakistan becoming a hotbed of terrorism, which is difficult to control in a populous country. The previous Afghan President, Ashraf Ghani, had accused Pakistan of not taking concrete steps to fight terrorism during a 2020 meeting in Munich with Speaker of the US House of Representatives Nancy Pelosi.
The then US President Donald Trump has previously said that his country transferred more than $33 billion to Pakistan over 15 years and received only lies and fraud in return. The head of the White House was confident that Islamabad was harbouring terrorists and had frozen $300 million in aid in 2019. Whether Pakistan will receive financial assistance from the IMF and the United States directly depends on the Financial Action Task Force on Money Laundering (FATF) decision. The Financial Action Task Force (FATF) is an intergovernmental organisation founded in 1989 to combat money laundering, financing of terrorism, and other threats to the integrity of the international financial system. The FATF has 39 members, including two regional bodies, the European Commission and the Gulf Cooperation Council. Pakistan was placed in the Grey FATF in June 2018.
Pakistani News International wrote in 2020 that out of 27 points of FATF requirements, 14 were recognised as fulfilled, which formally is progress. One of the achievements is the conviction for 11 years for financing terrorism of the co-founder of Lashkar Taiba (banned in the Russian Federation) Hafiz Saeed, whom Washington and New Delhi consider responsible for the attack on Mumbai in 2008, which killed 175 people.
The Indian side unsuccessfully sought his extradition several times. Pakistan was graylisted in June 2018. The Indians are trying to include the neighbouring country in the blacklist.
In October, FATF removed Pakistan from its "Grey List", bringing Pakistan some respite. Following a two-day plenary session in Paris, the FATF announced that Pakistan had completed its 34-point action plan.
Iran and North Korea are on the black list, and 23 countries are on the gray list. Grey List nations necessitate "enhanced supervision" as they actively collaborate with the organisation to combat money laundering and rectify other faults in their regimes. The countries that the Financial Action Task Force (FATF) deems uncooperative in the fight against money laundering and terrorism financing comprise the Black list.
Pakistan has been placed in the Jurisdiction that is no longer subject to increased monitoring. But Pakistan will continue working with Asia/Pacific Group on Money Laundering (APG) to improve its international anti-money laundering and combatting the financing of terrorism and proliferation (AML/CFT) standards. Pakistan will remain in enhanced follow-up. Pakistan's next progress report is due on 1 February 2023.
Pakistan has not been put on the blacklist due to the support of China, Malaysia, Saudi Arabia and Turkey (a grey-listed country since 2021). Their votes are enough to prevent being blacklisted since a three-country veto rule out such a scenario. But to be removed from the gray list, a country requires at least 12 votes. So Pakistan got support from eight more countries minimum.
Malaysia- Turkey- Pakistan Nexus
Malaysia strongly supports the Kashmir issue and backs Pakistan against India. Pakistan runs a proxy war with India and is unable to fight a direct war with India. This causes Malaysia, Gulf countries, Turkey and a few other Islamic nations to either turn a blind eye to terrorism or unofficially support Pakistan's proxy war through terrorists. Former Malaysian Prime Minister Mahathir Mohamad was an ardent supporter of Pakistan's claim to Kashmir. The support has continued from Malayasia to Pakistan even after his ouster, as Malaysia is an Islamic country.
Turkey has a mainly Muslim population and supports Pakistan's Kashmir claim. Pakistan is a crucial piece in Turkish President Recep Tayyip Erdogan's plan to claim leadership of the Muslim world and realise the grand Ottoman ideal. Not just religion, Turkey is a major beneficiary of Pakistan's defence deals. In response to Saudi Arabia and the United Arab Emirates' indifference towards the Kashmir issue, Pakistan has distanced itself from the Arab world.
In September 2019, Turkey, Pakistan, and Malaysia announced their aim to establish a new television station under Turkey's leadership. Mediterranean-Asian Investigative Journalists published a report titled 'Turkey-Pakistan: Secret Army of Mercenary Journalists' in which a source from the Turkish Foreign Ministry admitted that the plan to create a new media house by Turkey-Pakistan-Malaysia to combat 'Islamophobia' was actually a propaganda plan to advance Erdogan's ambitions to displace Saudi Arabia as the leader of the Islamic world.
In a second report published in January 2021, MEMRI expresses fear that the Turkey-Pakistan alliance could expand into the nuclear sphere, with Turkey pursuing nuclear weapons technology from Pakistan. Erdogan stated in 2019, according to a transcript published by MEMRI TV, that Turkey might obtain nuclear weapons.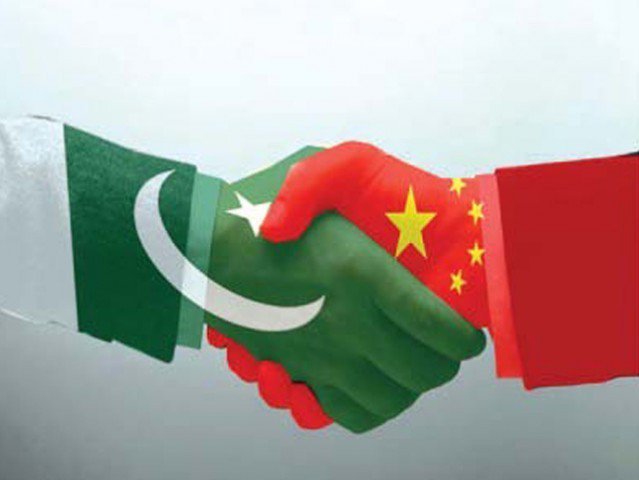 Pakistan and China
Pakistan is China's anchor in South Asia. China's assistance to Pakistan in its efforts to contain India is widely established. China has assisted Pakistan in the FATF on multiple occasions, and in 2022, it actively pursued diplomatic efforts to get Pakistan removed from the FATF grey List.
The views and opinions expressed in this article are those of the author and do not necessarily reflect the views of The Kootneeti Team