Quad and its expansion: France as a Fifth Member?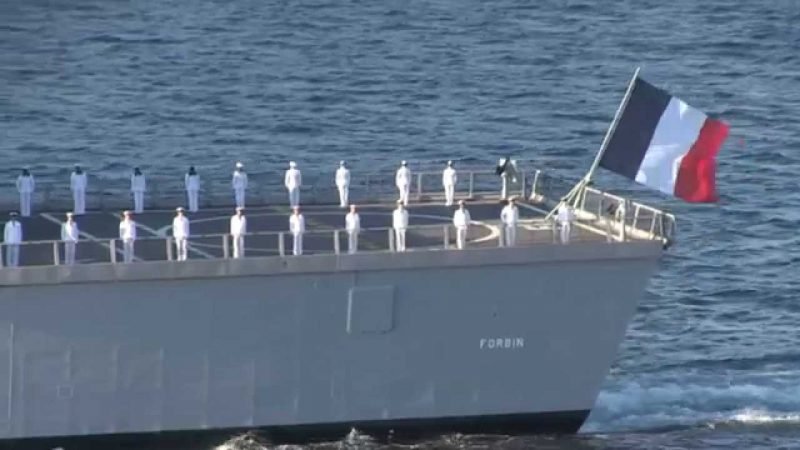 Abstract
Quad 1.0 emerged in 2007 during the high scale natural disaster in the Indo-Pacific region. Later on, Australia withdrew itself from this security dialogue. The major argument is, it's a democratic alliance against China. Thus, Australia withdrew itself from Quadrilateral security talks. Later on, after the decade, the discussion started for reemergence by considering the geopolitical situation in the region. In 2017, due to the Changing Security paradigms and Chinese political assertions, naval aggression in the South China Sea and multidimensional presence in the Indo-Pacific region led littoral countries to think over it from a 'long term strategic threat' perspective. And onwards, discussion on Quad has been started. The Quad 2.0 is taking shape into the geopolitical arena of Indo-Pacific region. The article dealing with the major questions such as, if there any need to expand Quad? Or it must be limited to four major democratic (USA, Australia, Japan, India) Indo-Pacific countries? If expansion is a necessity of time and advantage, who would be able to be a strong, reliable strategic partner in Quad? How ASEAN (Association of Southeast Asian Nations) countries would be able to associate with Quad for Strategic and economic gains?
Official and Ministerial level of Talks on Quad
Due to the revival of Quad 2.0, there were rounds of joint and assistant secretary-level talks have been done. In the year 2017, on the sidelines of East-Asia summit at the Philippines, 'senior officials' from Quad members met and agreed that, "free, open, prosperous and inclusive Indo-Pacific region serves the long-term interests of all countries in the region and of the world at large." It is known as the first official Quad meet between the four countries.
In 2019, the first time 'ministerial level' talk and discussion took place in New-York. The senior US State Department official told reporters that, "ministers discuss the issues and collective efforts such as counter-terrorism, airtime security, cooperation, development, assistance in disaster relief, mentoring, finance and cybersecurity efforts".
In 2020, India is going to conduct 'Quad dialogue' late in this year at Delhi. The dialogue will be held between the foreign ministers of Australia, India, Japan and US Secretary of State Mike Pompeo. During the same period, India is setting up 2+2 ministerial-level dialogue with the US. The US is a primary and major strategic partner of India and other Quad countries. In the upcoming 2+2 ministerial-level summit US is keen to sign BECA (Basic exchange and co-operation agreement) for geo-spatial cooperation with India. The US is signing information-sharing agreements and building strong strategic partnerships in Indo-Pacific. Japan also signed an information-sharing agreement with the US and its alliances in Indo-Pacific. It will boost interoperability and enhance synergy for collective security operations in the region.
Expansion of Quad
'Quad plus' is a majorly emerging thought and being popular on international strategic discussions. Quad Plus is about primarily four Quad countries and other Indo-Pacific countries who have common aims, objectives and likely partners in the Indo-Pacific region. The question arises is that, if there's a need for Quad plus? Retired naval officers, strategists, geo-politicians, scholars of international relations and politics particularly from Japan, India, US are expressing their views regarding the expansion of the Quad. The argument is, the majority of countries in the region believe and agree upon free, open and inclusive Indo-Pacific thus, it should not be limited to four countries. The world is transforming from conservative unipolar, bipolar world order into multipolar and focusing much upon 'multilateralism'. Multilateralism is a major driving factor of discussions on 'Quad plus' into the strategic arena. Quad is based upon Indo-Pacific strategy. It has multiple factors Such as political, economic, social, security, military, and environmental cooperation.
China's aggressive posture in terms of military preparedness, naval presence all over the region and political aims and objectives are causing a threat to the littoral countries. Thus, China is another factor which unites Indo-Pacific countries to sustain rule of law and peace. Chinese scholars are perceiving Quad as an anti-china military alliance in the region. And it's a popular argument all over the strategic community including India, US, Japan, Australia and throughout Indo-Pacific region.
At the same time, one must understand that it's a comprehensive alliance which also consists of other factors. It's not a purely military alliance at all. It's a security co-operation alliance of four major countries to maintain peace, tranquillity and security in the region. Yes! There is a military factor in terms of security of the region, but it is not pointed towards any particular country including China, Russia, and North-Korea. Indian Prime minister Narendra Modi in the East Asia summit proposed Indo-Pacific oceans initiative for a safe, secure and stable maritime domain. Which promotes enhancing maritime security, disaster prevention and management and sustainability of marine resources. Indian external affairs minister S. Jaishankar made a remarkable point that "Indo-Pacific is 'for something', 'not against somebody'; and that something is peace, security, stability, prosperity and rules".
Prime minister Narendra Modi's vision and External affairs minister's statement on Indo-Pacific reflects India's clear intentions for peace and security of the region rather than specific military alliances. Foreign minister S. Jaishankar made another significant statement regarding alliance that "Non-alignment is an old concept today, but India will never be a part of an alliance system". The statement clearly indicates that Quad is not a purely military alliance targeted against one particular country. It's a grouping in which 'Security' as a major driving factor.
Quad can be expanded in the upcoming future. ASEAN countries can be economic partners with Quad. As well as South Korea, Vietnam, France can be reliable partners in terms of economy and security co-operations. Recently Germany has also proposed its Indo-Pacific strategy. As far as the economy and common security objectives are concerned, Quad can be expanded. But so far military partnerships are concerned, collective exercises, information and intelligence sharing counter-terrorism and counter-piracy operation, joint patrolling, joint exercises between army, navy and air force including cyber and space is equally important; and for that matter, strong, reliable and trustworthy partner is required.
France has equivalent potential such as military, economic and technological advancement to become a full-fledged Quad member. France has a military presence in the region, it has its territory, islands and the local population as well as deployed military personnel. France has a bilateral strategic, maritime, and defence co-operation with all Quad members. France deployed their naval ships for anti-piracy tasks under the European Union's mission Atlanta. It has also signed a logistic exchange agreement and other information-sharing agreement with India. France and USA both have posted their naval officers in India's information fusion centre situated in Gurugram, Haryana. India, France and Australia can jointly patrol in the Indian Ocean region and can share the responsibility of the security of Indo-Pacific.
Regarding ASEAN and countries, it's an organization especially made for economic co-operation within Southeast Asian countries thus, they can be economic partners rather than Security and military partners with Quad. They can also be an observer state. ASEAN countries, South-Korea, Vietnam, are affected by China's aggressive behavior and false historical claims over South China Sea territory; but these countries are not willingly coming forward to contribute to the Quad.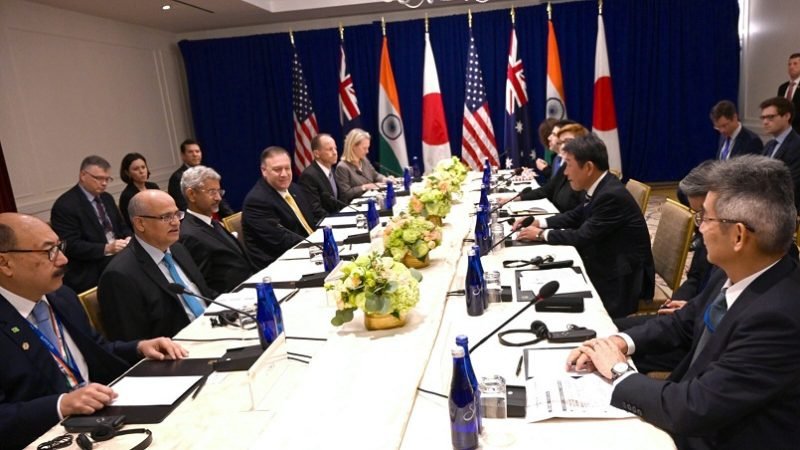 They have their own perceptions, they have strong economic ties with China; their commerce and businesses are highly inter-dependent on China. China is perceiving Quad as an 'Asian NATO' (North Atlantic Treaty Organization). That's why Southeast Asian countries cannot actively participate and contribute to Quad. But definitely they can contribute in terms economic, environmental co-operation, also to tackle regional security issues such as piracy and coastal security, terrorism etc. Due to Covid-19 pandemic, the global economy collapsed; countries are facing severe financial crises; in such situations, economic co-operation is a need of time. ASEAN countries, Japan, Australia, USA, India, and France are the major economic powers in the Indo-Pacific that's why economic collaboration and joint partnership is the key to success. ASEAN countries, South Korea, and Quad countries have a remarkable industrial setup; by collaboration altogether they can collectively enhance their capacities in science and technology, defence, cyber, space, automobiles, etc. and would be able to successfully achieve economic and strategic gains.
Conclusion
Quad can be extended. ASEAN countries or other countries in Indo-Pacific can be economic partners if not military or strategic; that means 'Quad Plus'. As far as France is concerned, it has significant potential, competency and eligibility to become a fifth member of Quad then the geopolitical equation would be 'Quad+1'.
References:
Bhattacharjee K (November 2017) India, Japan, U.S., Australia hold first 'Quad' talks at Manila ahead of ASEAN Summit by The Hindu
Chaudhury D.R, (2019) India trends a fine line in Indo-Pacific region
Kanval G (November 2017) East Asia Summit: 'The Quad' rises from the dead to take on China by The Quint
Laksman S. (2019), Quad's Significance rises as ministerial meet, The Hindu.
Ministry of External Affairs, India press briefing, (3rd September 2020)
The Hindu (21st July 2020) India will never be a part of an alliance system, says external affairs minister Jaishankar
The views and opinions expressed in this article are those of the author and do not necessarily reflect the views of The Kootneeti Team