Indian MoS arrived Kuwait: Tracing the ups and downs in bilateral ties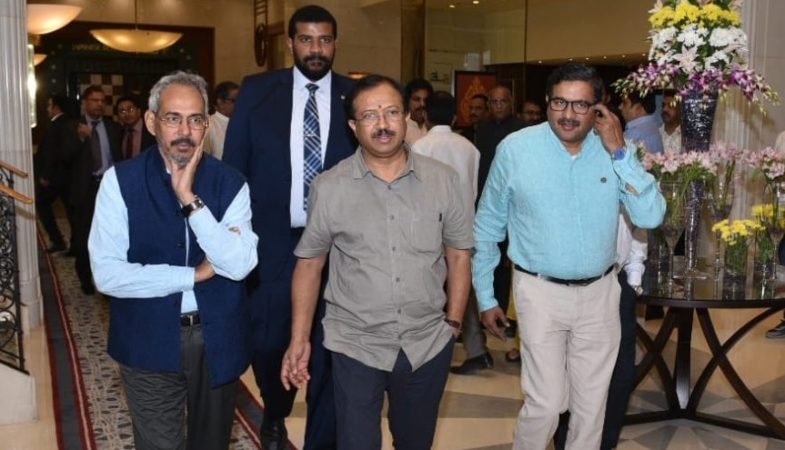 Indian MoS on External Affairs V. Muraleedharan is on his official visit to the Middle East, in this crucial meeting he will be meeting Kuwaiti leadership and Indian Diaspora there.
Kuwait is one of the significant members of GCC who has sided India on Kashmir crisis by foiling an attempt by All Pakistan Overseas Organisation International (APOOI), who were planning a massive protest last month on August 24, outside Indian mission in Kuwait. Three members of the Pakistani overseas organisations were picked up and deported to Pakistan, without even providing consular access to them.
Kuwait and India have seen several ups and downs in their ties. Broadly speaking, relations between both countries experienced three phases since the establishment of diplomatic ties.
The Nehruvian Era (1962-1990)
The ideal era where almost stories of India's diplomatic endeavour began. India and Kuwait established ties in 1962 which was based on the centuries-old history of India's relations with the Arab world and Kuwait was highly regarded for its pearls, teak-wood, dates and pedigreed horses, with Kuwaiti sailors making annual trips between the Shatt-al-Arab and the western ports of India to conduct the trade.
In fact, Kuwait becomes one of the first countries to extend support to India during its war with PRC and similarly, India was one of the first countries to recognise Kuwait's independence. Trade between ports of two countries flourished during the 1960s when Mumbai became a hub for Kuwaiti merchants and the emir himself maintained a house there on the Marine Drive.
Iraq War (the 1990s)
Iraq war soured the relations between two countries due to India's inclination towards Iraq and Saddam Husain who invaded Kuwait. New Delhi's declination to an audience to the Kuwaiti ambassador on this issue made things more bitter, however, then India sided completely with Iraq during the Gulf War and became the only country to shift its embassy from Kuwait to Basra during the war. 
Another heated moment soured the ties was demolition of the Babri Masjid, when Kuwait called for Prime Minister Narasimha Rao to rebuild the structure and hand it over to Indian Muslims.
These events led to the calls for dismissing Hindu employees from Kuwaiti firms and for shutting shops to protest against India. However, In 1992, Indian External Affairs Minister Madhavsinh Solanki pulled off a "diplomatic triumph" on his visit to Kuwait that helped overcome the strains that had crept into bilateral ties, but that didn't work well.
Again in 1994, the Kuwait government struck down a proposal in the Kuwait National Assembly that called for a ban on entry and recruitment of Hindu workers in Kuwait to prevent any worsening of relations with a "friendly India".
Ties between 'Oil-rich Kuwait and the 'Asian Economic Giant India' (Post 2000s)
Looking at India's growing influence as a consumer-based economy, Kuwait initiated a fresh start to the bilateral relations, with the Emir Sheikh Sabah Al-Ahmed Al-Jaber Al-Sabah visiting India in 2006, the diplomatic void started filling as in a reciprocal gesture Indian Vice President Hamid Ansari visited Kuwait in 2009. The visit was called as a highly successful one as besides interactions in the fields of science and technology, education and emphasizing the relevance of cultural exchanges, it brought international terrorism within the ambit of bilateral discussions.
In between these two visits, the bilateral ties reached a new peak, from approx $600 million in 2006 to approximately US$17.56 billion in 2011-12.
Today Petroleum accounts for the bulk of the trade, with the non-oil trade accounting for only US$1.9 billion. Petroleum imports worth US$15.67 billion from Kuwait makes it India's second-largest supplier of oil from the GCC countries next only to Saudi Arabia.
Most awaited visit
It's been 38 years since last Indian Prime Minister visited Kuwait. Prime Minister Indira Gandhi visited Kuwait in 1981 before the Iraq war when both the countries were having warm ties.
As of September 2019, PM Modi has made 54 foreign trips on six continents, visiting 60 countries but Kuwait is not on the list. Only time will tell if Modi's future visits will include a stop in Kuwait, interacting with a strong Indian diaspora of 640,000 people.
The views and opinions expressed in this article are those of the author and do not necessarily reflect the views of The Kootneeti Team