Shaping policies with AI: Telangana's good governance model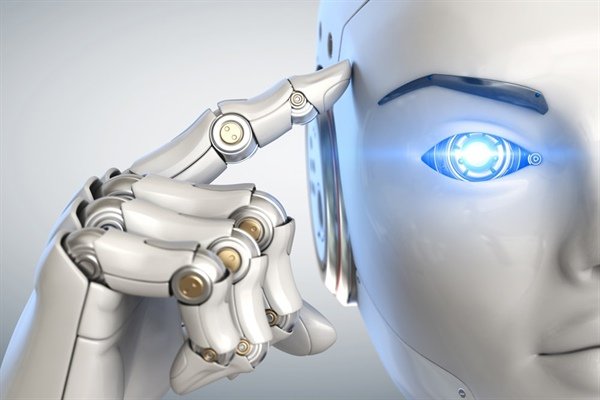 Telangana, the newest state in India also happens to have a Gross State Domestic Product (GSDP) of well over 15%. What is commendable, is the balance which it has struck between urban aspirations and rural needs.
On one hand, it has framed policies like Mission Kakatiya, Mission Bhagiratha and Rythu Bandhu which have benefitted the agricultural sector, and on the other hand, it has come up with futuristic policies for the promotion of technology.
One area where it is beginning to make its mark is Artificial Intelligence (AI). Telangana has developed its own Open Data Policy which stands out in India for its the quality of data it has collected and transparency, helps building AI-based solutions.
A number of steps have been taken to give a fillip to R&D in the state. First, the Government of Telangana entered into an MoU with Nasscom to establish a Centre of Learning (CoE) in Hyderabad for AI and Data Science. This CoE is being set up as a public-private partnership model to give more impetus to the development and emerging technologies.
In addition to this, Telangana also entered into an agreement Taiwan based Foxconn group to set up a research and development centre for advanced industrial artificial intelligence at Hyderabad. With these agreements, the government wished to make Hyderabad a hub for Industrial AI.
AI policies for the public sphere
The government is trying to implement a few policies in the public sphere as well. The State of Telangana has teamed up with Microsoft to reduce the rate of avoidable blindness in children in the state using AI. They are using cloud-based analytics by adopting MINE (Microsoft Intelligent Network for Eyecare), an AI platform to do this. The Telangana Police have also come up with a Smart RoboCop equipped with cameras, and an array of sensors connected to GPS. The smart RoboCop is a life-sized robot, claimed to be the world's first smart policing robot with the help of AI. Further, the government wants to introduce AI technologies to the Road Transport Authority (RTA) as well, with the help of the IT department in the form of an RTA chat box which will answer basic queries using AI.
The government has tapped this technology and has introduced T-Aadab: A chatbot, a first of its kind in India to be integrated on any state tourism platform and Natural Language Processing Project: Working with NITI Aayog to develop tools for developers to develop solution and products in vernacular languages. The government is also making strides in the area of drone using them to carry out volumetric analysis and extent of an area of mining and Carrying out agricultural spraying.
Now its also set to become the first Indian state with commercial drone deliveries. The state government of Telangana, along with private drone industry players has submitted its proposal to the Directorate General of Civil Aviation (DGCA). Along with Zipline (medical product delivery company), the government aims to use BVLOS drones to deliver emergency medical necessities to remote areas bridging the urban-rural gap. With its focus on emerging technologies to improve civic life as well as administration, the government aims to integrate technologies such as artificial intelligence, Blockchain and Internet of Things in different areas and to aid these efforts the Telangana government has released its draft Blockchain Policy.
Steps were taken by Andhra Pradesh
Telangana has taken multiple steps to tap such emerging technologies, but its linguistic sister state of Andhra Pradesh also isn't too behind. International Crops Research Institute for the Semi-Arid Tropics (ICRISAT) collaborated with Microsoft and same up with an AI-based App that sends advisories in regards to the sowing of crops to the farmers. This App is widely encouraged by the Government of Andhra Pradesh to its farmers. The participating farmers in the pilot project said that "the yield was increased up to 30% without incurring any capital expenses or installing any sensor on the field". Microsoft is working on another project with the Government of Andhra Pradesh to predict dropout rates in government schools. With past knowledge and outcomes based on factors like "gender, socio-economic background, academic performance, school infrastructure and teacher skills, the machine is able to predict with some margin of error, who among the current cohort are likely to drop out and when". Such prediction will enable the government to take adequate measures to prevent the dropouts.
Conclusion
Few States are taking independent initiatives to tap such emerging technologies as they hold the key to the future. Telangana has shown the way, and there is a need for healthy competition, where other states should try to emulate its policies and achievements. One of the key reasons for China's success in AI has been the progressive policies of the provinces.
Indian states should seek to emerge as key stakeholders in its march towards emerging as a key player in AI. Telangana has certainly shown the way.
The views and opinions expressed in this article are those of the author and do not necessarily reflect the views of The Kootneeti Team