Elections in South East Asia | Indonesia 2019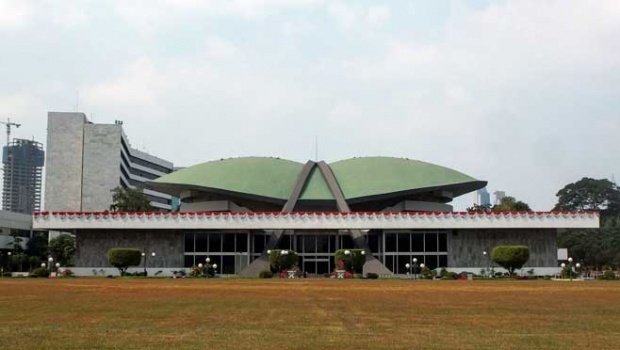 The general elections in Indonesia will be held in April 17th 2019. For this first time in Indonesia, the President, Vice President and Members from the People's Consultative Assembly (MPR) will be elected with a total of about 190 million voters. There are a total of 16 parties with 4 parties joining new.
The Presidential system follows a simple, majority system. The Indonesian President Joko Widodo is running for re-election with senior Muslim cleric Ma'ruf Amin against former Prabowo Subianto and former Jakarta Deputy General Sandiaga Uno for a five year term ,i.e., from 2019 to 2024. Between 2014 to 2019, three local elections were held, 2015, 2017 and 2018.
In order to run for the presidency, a candidate must receive support from political parties totalling 20 percent of the seats in the People's Representative Council or 25 percent of votes in the previous Legislative election, i.e., 2014. Political parties are asked to stay neutral if they are not able to propose their candidate. If a neutral party is capable of endorsing a candidate, they are to do so, or they will be barred from participating in the next election. The voting system is simple, it follows a single non-transferable vote system with voters choosing their candidates of their wish. A candidate has to win majority of the votes, of 20 percent of votes in over half of Indonesia's provinces. If no candidate fulfils the criterion, then the election is repeated with a maximum of two participants.
Members of both the People's Representative Council (PRC) and Regional People's Representative Council (RPRC) are elected from multi member electoral districts though voting with an open list system. The voting age of a citizen is minimum 17 including all divorced Indonesian women, men if they are divorced and are under 17.
The official campaign is taken to last around 6 months, a peaceful campaign which started from September 2018 to last until April 19, 2019. However there were several controversies regarding the elections. In January 2019 it was rumoured by Yusril Ihza Mahendra that Jowoki was releasing Islamist Abu Bakar Ba'asyir because of his old age and declining health condition. His action was taken to influence those conservative Muslims who would be elated to see his release, in the greed of vote. Again, Prabowo was alleged of spreading pessimism and exercising Donald Trump's 2016 election strategy, i.e., using the country's economic disparity. He wanted to make "Indonesia Great Again", the slogan which was also used by Trump during his election campaign.
In July 2018, the KPU passed a regulation barring the drug users, sexual offenders from voting. However the Election Supervisory Body and the People's Representative Council objected to this and accused the KPU of violating the 2017 election law. The Supreme Court ruled the KPU's rule to be invalid allowing all to contest and vote in the election.
A free and fair trial of the election with a better government avails Indonesia.
The views and opinions expressed in this article are those of the author and do not necessarily reflect the views of The Kootneeti Team