The journey of Nepal's political life: From insurgency to true democracy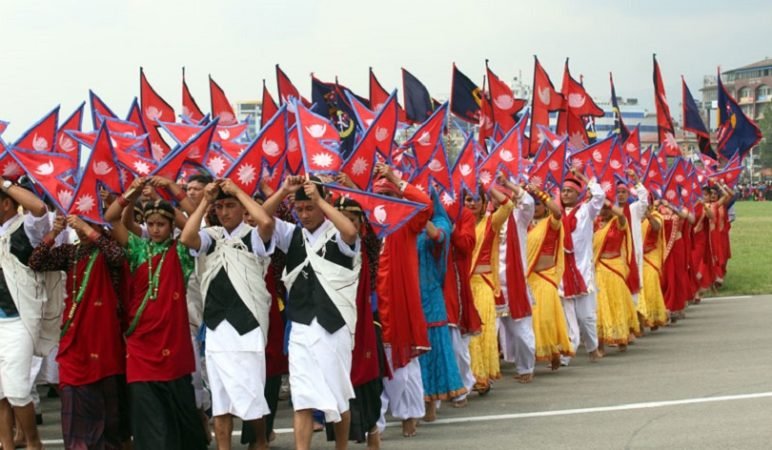 The Democracy Day in Nepal is an awaited annual occasion, which marks the country being free from the autocratic 'Rana Dynasty' in 1951. On 19th February 2019, Nepal celebrated its 69th Democracy Day whereby the Nepal's Prime Minister successfully claimed of 'solving' the decade long insurgency problem and addressed issues seeking support from the international community. The question around insurgency in Nepal is a contested issue, as research around the same Maoist movement fail to understand the emergence of the same.
'People's War' was the term given to this uprising against the Nepali state in 1996. The movement came out as a way to correct the 'historical oppression' and replace it with representative democracy in the state. Ten years into the movement, which the government termed as an 'insurgency' witnessed coercive measures to suppress them entirely. Interestingly enough, it was also around 2006 when 90% of Nepal's population was already convinced by the manifestations of the Communist Party of Nepal-Maoist (CPN-M) and even the propaganda for drafting a new constitution by a new Constituent Assembly was underway. Nepal suffered from such a movement when it was recognised as a complete democratic state, enjoying economic and political freedom. The launch of the movement in the first place is a matter of debate, as 'inequalities' in Nepal couldn't be the primary reason. Moreover, the inequalities mentioned by the Maoist where omnipresent in the country for long and a strategy of politicizing grievances was quite clear during the epitome of the movement. These Maoists have never spoken the language of Marx or Mao, welcomed foreign interaction and land reforms too. Therefore, the question of actual 'insurgency' in Nepal remained a critical aspect which still requires some light to understand it in its entirety.
The political stability in Nepal has been inconsistent, as the Maoists forms third biggest party of the legislature again came into power, when in 2016 Pushpa Kamal Dahal was elected as the Prime Minister, after his tenure in 2008-2009. After leading a decade long 'insurgency' movement in the country, Dahal won the elections with the prime motive of unifying the national state and strengthening the integrity of its people.
On the 69th Democracy Day, Prime Minister Khadga Prasad Sharma Oli mentioned, "As of now the conflict management is almost done. In the context of the conflict management, Nepal had adopted a substantive method, it took the ways forward with a commitment to resolve its' own problem and this work have shown Nepal's capability to solve its problem on its own. This also has increased Nepal's prestige in the international arena."
The insurgency which killed around 13,000 people and around 1,300 people are missing till today was a revolutionary movement shaping much of Nepal's political life. The Prime Minister also invited the support of the International community to further assist Nepal in following its own developmental structure.
The views and opinions expressed in this article are those of the author and do not necessarily reflect the views of The Kootneeti Team