A coalition of 16 states challenged President Trump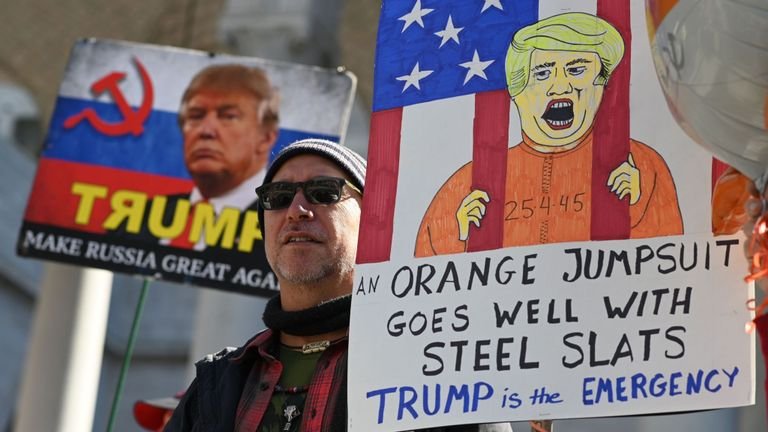 Including California and New York, a coalition of 16 states challenged President Trump against his plan of using emergency power to spend billions of dollars on his border wall. The lawsuit is a part of constitutional confrontation where he declared that he would be spending more money on the border than the Congress has granted him. There has been huge debates and clashes regarding the emergency powers of President and how the court is going to settle this dispute.
The suit of San Francisco argues that the President has no power to construct funds to make the Mexican border as it is in the hands of the Congress to do so and not the President.
Xavier Bacerra, the attorney general of California said that the President himself has undercut his argument and issued emergency on the border. "Probably the best evidence is Trump's own speech", he said indicating to Trump's speech on 15th February where he announced his plans, " I didn't need to do this, but rather I'll do it faster."
The lawsuit of California has said that they are going to preserve their natural resources, residents and economic interests. "Contrary to the will of the Congress, the President has used the pretext of a manufactured 'crisis' of unlawful immigration to declare a national emergency and redirect federal dollars appropriated for drug interdiction, military construction and law enforcement initiatives toward building a wall on the United States- Mexico borders", the lawsuit says.
The lawmakers could have voted to countermand Emergency declaration but Trump also has certain veto powers which have left the courts to a more likely venue.
Colarado, Connecticut, Delaware, Hawaii, Illinois, Maine, Maryland, Minnesota, Nevada, etc were some of the states who were joining California and New York.
The dispute begins when Trump said he would take after the lawmakers granted him only $1.375 billion for new border barriers.
Presidents have enacted emergency nearly about 5 dozen times since the Congress has enacted the Act of National Emergencies Act of 1976 but nobody ever has rejected the Congress funding for a particular policy.
People have demonstrated against this step of Trump putting "Trump is the Emergency" as the slogan. Two cases have already been filed after Trump's announcement on 15th February. Two lawsuits are expected to file later this week. American Civil Liberties Union has announced its intention to file a case, but has not identified its client publicly. The President in turn has said that the border issue is a serious one and it is necessary as the migrants invading the Mexican borders have really caused a huge epidemic of crime and drug issue.
Legal specialists are expecting the Justice Department urging the court not to listen to President's words but just to adjourn his words.
The views and opinions expressed in this article are those of the author and do not necessarily reflect the views of The Kootneeti Team