Imran Khan's Overtures Towards US: The Key Economic Factors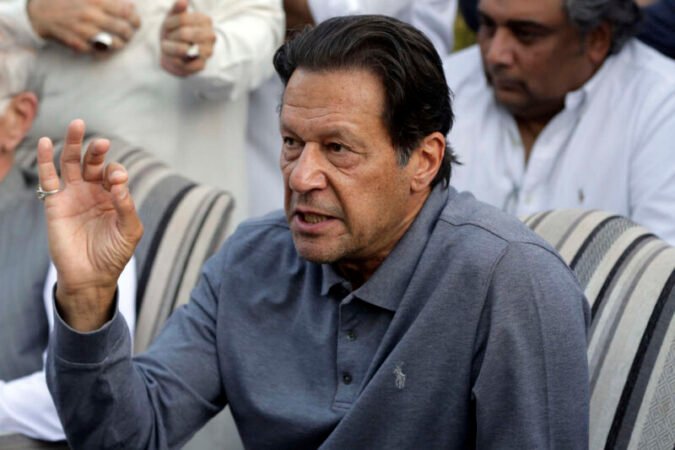 Former Pakistan PM and Pakistan Tehreek-E-Insaaf (PTI) Chief Imran Khan in a video message said:
"We wanted to get cheap Russian crude oil just like India but that could not happen as unfortunately, my government fell due to a no-confidence motion".
In recent months, the former PM has stopped apportioning the blame for the ouster of his government on the US and instead blamed former Pakistan Army Chief Qamar Javed Bajwa. The former PM's softening vis-à-vis the US was abundantly clear, when in an interview with the Financial Times (UK), in November 2022 Imran Khan stated that he was ready to put behind the past and would seek to have a dignified relationship with the US. The former PM did say, in his interview, that the relationship between Pakistan and US had been a 'master-slave/master-servant relationship' and Pakistani leaders were to blame for the same.
Imran Khan's interview with the Voice of America (VOA) in February 2023 was important because he categorically said that the US was not responsible for his exit. The former Pakistan PM said that Bajwa had conveyed a false impression to the Americans, that the former was "Anti-American". Khan has also been repeating the fact that having a good relationship with the US is essential for Pakistan.
It would be pertinent to point out, that the former PM in a White Paper released by his party on April 9, 2023 — pertaining to the performance of the ruling coalition ever since it came into power — said that the leaders of one of the Gulf countries had warned Khan that Bajwa was conspiring against Imran Khan.
In recent weeks, several US lawmakers have spoken to Imran Khan and expressed their support for the former Pakistan PM and flagged concerns regarding human rights issues. In March 2023, Brad Sherman, California's 32nd Congressional District and senior Member of the House Foreign Affairs Committee, raised concerns over human rights violations and freedom of speech. Brad Sherman also wrote a letter recently to US Secretary of State Anthony Blinken expressing concerns regarding Human Rights issues as well as the state of Democracy in Pakistan. Said Sherman in his letter:
"I urge the authorities to make sure that going forward political figures or citizens who simply want to demonstrate are not subjected to anti-democratic consequences,"
US Congressman Ted W Lieu, vice-chair of the House Democratic Caucus of Congress during his visit to Pakistan spoke to Imran Khan. Ted Lieu is supposed to have told Khan that the US State Department would be asked to intervene regarding "unfair moves" in Pakistan.
Khan's attempts towards mending ties are evident from the fact that the PTI had hired two PR/Lobbying firms. While in 2022, the PTI, USA had hired lobbying and PR firm, Fenton/Arlook, in February 2023 PTI hired Washington-based Praia Consultants LLC for enhancing ties with the US.
Several reasons have been cited for Khan's efforts towards reducing tensions with the US.
First, the former PM realizes that if he were to regain power the Pakistan economy which is currently in the doldrums would need some support from the US. While the US may not provide substantial assistance it could play an important role in easing the terms and conditions of loans from the International Monetary Fund (IMF). It would be pertinent to point out, that Former President Donald Trump had suspended US military assistance to Pakistan in 2018. The Biden administration however has provided assistance to the tune of  $450 million for the country's F-16 fighter jet fleet sustainment programme
Second, it has become evident that countries which have bailed Pakistan out in the past will only help to a point. China and Saudi Arabia have not been as free with financial assistance to Pakistan, as the latter would have expected.
Maleeha Lodhi in a column titled "Crisis in Unchartered territory" written for Dawn states:
"..friendly countries Pakistan has relied on for funds now seem fatigued and overburdened by its 'requests'. This is evidenced by delay in their financing commitments coming through".
During Khan's tenure as Prime Minister, ties with Saudi Arabia had witnessed a downward slope, while China had expressed its unhappiness regarding the progress of the China Pakistan Economic Corridor CPEC (China Pakistan Economic Corridor) project.
Third, Khan realizes that it is not just the Pakistan army, but a large section of the Pakistani elite, including many of his supporters, which wants a working relationship with the US. Recent statements by US lawmakers clearly reiterate the point that Washington is keen to keep channels of communication open with Khan, seeing his soaring popularity.
Pakistan is faced with multiple economic and political challenges and the current coalition seems to be on a weak wicket. It remains to be seen if in the general elections, the former PM who has support can cash in on this support, and whether his overtures towards the US yield any benefits if he does return to power. Given the changing geopolitical situation, numerous other factors will influence the overall trajectory of Pakistan-US ties.
The views and opinions expressed in this article are those of the author and do not necessarily reflect the views of The Kootneeti Team