"No Effective Status": Chinese Ambassador's Remarks on Post-Soviet States Anger Baltic Nations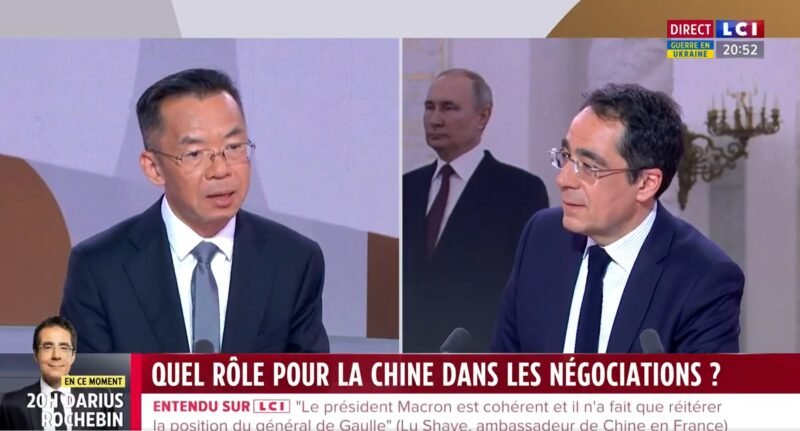 Chinese Ambassador to France, Lu Shaye, stated in an interview with Swiss journalist Darius Rochebin that former Soviet countries lack effective status in international law due to the absence of an international agreement acknowledging their status as sovereign countries.
His comments prompted Antoine Bondaz, a China expert at the Paris-based think-tank Foundation for Strategic Research, to accuse the ambassador of denying the existence of countries like Ukraine, Lithuania, Estonia, and Kazakhstan. When asked about Crimea's ownership, the ambassador responded that it depends on the perspective, stating that it is not a simple issue, and that Crimea was originally Russian without clarifying his remarks.
China's Ambassador to the European Union, Fu Cong, also weighed in on the Russo-Chinese partnership, dismissing it. Despite China's refusal to condemn Russia's aggression against Ukraine, Fu claimed that China is not taking sides in the conflict.
He dismissed US Secretary of State Anthony Blinken's statement in February that China was considering providing Russia with arms and also denied that Chinese ammunition had been supplied to Russia, although the US government confirmed in March that it had been used in Ukraine, most likely by Russian forces.
Backlash from Baltic nations
Estonia, Latvia, and Lithuania have expressed their anger at China's questioning of the sovereignty of post-Soviet states. In an interview with French network TF1, Lu Shaye, China's ambassador to France, stated that former Soviet republics have no "effective status" in international law. He added that these countries lack the status of a sovereign state because there is no international agreement to solidify their status.
These comments have infuriated the Baltic states, which are former Soviet republics and current members of the European Union. Each of the Baltic states plans to summon the top Chinese diplomat in their respective capitals.
The Latvian foreign minister, Edgars Rinkēvičs, stated that this step is coordinated with Lithuania and Estonia. He also demanded an explanation from China and a complete retraction of the statement.
Lithuanian Foreign Minister Gabrielius Landsbergis said the comments by Lu Shaye, China's ambassador to France, help explain why the Baltic States don't trust China to broker peace in Ukraine.
When asked whether he considered Crimea to belong to Ukraine, the Chinese ambassador to France, Lu Shaye, responded that "it depends on how you perceive the problem" and that "it's not that simple." The Ukrainian ambassador to France, Vadym Omelchenko, had also responded strongly to the Chinese diplomat's remarks.
He tweeted, "Either there are obvious problems with geography, or such statements are inconsistent with the position of the Beijing on efforts to restore peace in Ukraine based on international law and the goals and principles of the UN Charter."
The views and opinions expressed in this article are those of the author and do not necessarily reflect the views of The Kootneeti Team