France-led Multinational Naval Exercise La Perouse Kicks Off in Indian Ocean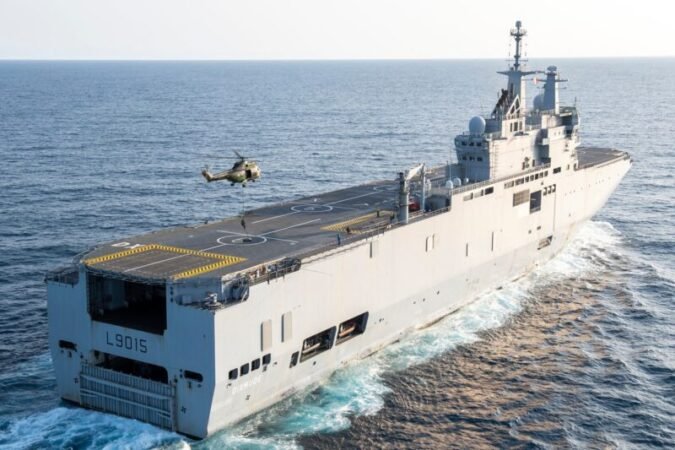 The La Perouse naval exercise, led by France and involving five nations including India, the US, Australia, Japan, and France, began its third edition in the Indian Ocean on Monday. French Ambassador Emmanuel Lenain tweeted that the participating navies have joined the French Navy helicopter and are committed to upholding the rules-based Indo-Pacific.
The La Perouse Exercise is a multilateral naval exercise designed to enhance interoperability between navies and promote mutual understanding and cooperation between participating countries. It provides a valuable platform for countries to improve their operational and tactical skills in a multinational environment, better understand each other's maritime methodologies, and enhance their ability to operate together. Additionally, the exercise aims to deepen military-to-military relations between India and France, Russia, and the United States.
The first edition of the France-initiated La Perouse multinational exercise was held in 2019 and saw the participation of the navies of Australia, Japan, and the US. In the second edition in 2021, the Indian Navy participated for the first time, completing the QUAD (India, USA, Australia, and Japan) force representation in the French-led Naval Exercise.
The Indo-Pacific region is becoming a significant naval theatre for multi-national activities with the aim of establishing a free, open, inclusive, and rule-based ordering of the Indo-Pacific to support the freedom of navigation and peaceful cooperative use of the seas. The goal is to adhere to international laws like the United Nations Convention on the Law of the Sea (UNCLOS) and peacefully resolve territorial sea disputes.
The QUAD navies' role in the Indian Ocean Region (IOR) has been demonstrated by their effective cooperative engagement capabilities in naval exercises like formation sailing, live fire drills, Search and Rescue (SAR) operations, and more. In contrast, China is attempting to establish a defensive perimeter around its seas, following a sea denial policy in these regions. China has disputes with several countries in the region, including Japan, Brunei, the Philippines, Malaysia, etc., over territorial issues.
The views and opinions expressed in this article are those of the author and do not necessarily reflect the views of The Kootneeti Team