China's Chip Manufacturing Industry: Threats to Global Security and US Technological Edge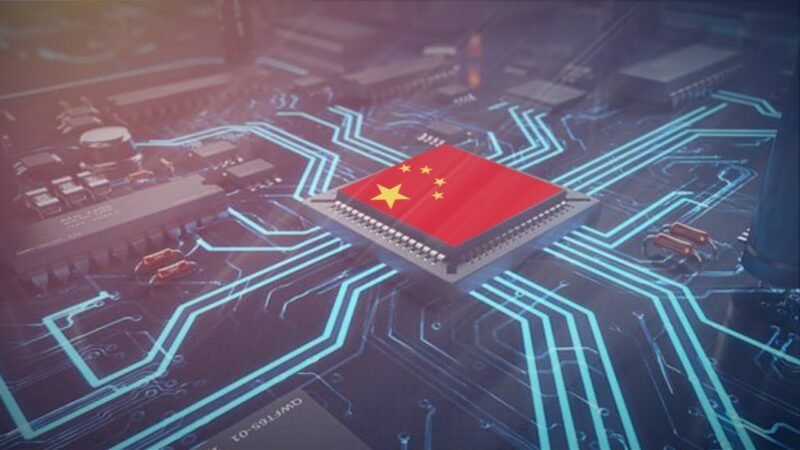 China's chip manufacturing industry poses a significant threat to global security due to its history of intellectual property theft and unfair trade practices, according to a report by The Times of Israel. The report suggests that China's efforts to train artificial intelligence using advanced chips must be curbed and that the United States has rightfully increased its competition with China in the semiconductor industry. The CHIPS and Science Act, signed by the Biden administration in August, is seen as a necessary industrial policy to ensure that the US maintains its technological edge and protects its supply chain.
Restrictions rolled out by the Biden administration in October are considered a justified response to China's predatory behaviour in the sector. However, the Chinese government has not demonstrated a willingness to improve its trade behaviours or respect intellectual property rights, and the Biden administration has failed to provide Beijing with a viable exit strategy to end the technology war. China's 20th Party Congress report demonstrates the Chinese Communist Party's (CCP) determination to prioritize national security over market-based innovation, according to the report.
The report suggests that the CCP's strategy is to buttress its leadership role in science and technology affairs, construct a new "national system" for scientific research, and strengthen the "national strategic technological force." This approach, however, raises concerns about long-term economic distortions caused by economic planning based on security concerns rather than economic viability.
US Commerce Secretary Gina Raimondo recently stated that China is explicitly trying to gain access to American technology for use in its military and that the US needs to protect itself and its allies and partners from this happening. She emphasized that the United States does not seek to decouple from China or pursue technological decoupling from China. Instead, the US seeks to ensure that certain technologies, where the US is ahead, are not deployed in the Chinese military apparatus.
Regarding India's role in the global semiconductor supply chain and broader US efforts to decouple from China, Raimondo sees India as a trusted technology partner and wants to continue to deepen its technological relationship with India. The US recently launched the Initiative on Critical and Emerging Technologies (iCET) with India and hopes to work more closely with India in the private sector around those technologies.
The views and opinions expressed in this article are those of the author and do not necessarily reflect the views of The Kootneeti Team