Exclusive Interview: German Politicians Discuss Trade and Technology Cooperation with India
India and Germany have strong relations built on a foundation of mutual respect and cooperation, with both nations sharing values of democracy and a commitment to economic development.
As natural partners, there has been increasing interest in exploring new opportunities for collaboration, particularly in the areas of trade and digitalization. The impact of digitalization on both countries has been significant, opening up new avenues for growth and development.
To further strengthen the relationship, a delegation of German politicians from the Christian Democratic Union, including MP Jan Metzler and MLA Roland Theis, recently visited India to discuss digitalization and trade. During their visit, they expressed their views on India's role as chairman of the G20 and as a G20 partner, highlighting India's ability to authentically represent the interests of both the global North and South.
They shared their perspectives in an exclusive interview with The Kootneeti. Here are the excerpts:
Question 1: What are the challenges and opportunities for small and medium-sized enterprises (SMEs) in Germany and India in the digital trade landscape and how are governments and other stakeholders supporting these businesses?
MP Jan Metzler believes that global labour mobility is a crucial factor in promoting opportunities for small and medium-sized enterprises' success in Germany and India. The migration and mobility arrangements between the two countries play a critical role in this regard. He views the Comprehensive Migration and Mobility Partnership signed by India and Germany in May 2022 as a positive initiative aimed at enhancing the mutual mobility of students, professionals, and researchers between the two countries.
According to Metzler, German company representatives have reported difficulties in obtaining business visas in India, with unclear guidelines and a time-consuming process. This has deterred many businesses from expanding in India, leading them to opt for other countries with simpler visa processes. He also noted the challenges faced by Indians applying for business visas to Germany, with long waiting times due to the high volume of applications received by the German authorities.
Metzler expressed hope that the Comprehensive Migration and Mobility Partnership will simplify the visa process for both sides. Currently, many Indians work in Germany, but mostly for German companies.
Question 2: What are your thoughts on FTAs and its importance for India-Germany trade?
Roland Theis believes that free trade agreements (FTAs) are crucial for trade relations and Germany, being a part of the global market, recognizes their importance. He emphasized the need for countries to focus on the depth of these agreements and avoid protectionism, as it can have a severe impact on supply chains. According to Theis, there needs to be a constant flow of goods and ideas.
Theis praised the Indian Prime Minister's views on open markets and rejection of protectionism. He also mentioned that not all countries share this view, with China as an example of a country that is blocking trade through its corporate policies.
Jan Metzler concurred with Theis on the importance of free trade and the need to avoid protectionism. He expressed concern about Germany's heavily dependent supply chain on China and the potential impact that a halt in production there could have on the German economy. According to Metzler, China's actions serve as a reminder of the need for free trade and the importance of avoiding protectionism.
Follow-up: What is the current status of the negotiations for a Free Trade Agreement (FTA) between India and Germany? Are there any ongoing challenges with regard to tariffs on certain goods and the movement of professionals, and if so, what is causing the delays? When is the expected completion date for this FTA?
MP Jan Metzler believes that trade agreements often have complex components, especially when it comes to the agricultural sector. He believes that the EU has the ability to negotiate directly with India for a trade agreement, but if the political side is also involved, all 27 member states of the EU must accept the outcome, which increases the complexity. Metzler emphasizes the importance of focusing on the trade agreement itself, and not overloading it with non-trade-related goals.
He sees the ongoing conflict between democracies and autocracies as an opportunity for a trade agreement between India and Europe to serve as a strong political message showing that democracies can work together. Metzler believes that the trade agreement negotiations should be done as soon as possible, given the complex and conflicting nature of the world today.
Another Follow-up: The German Chancellor has expressed his commitment to securing an FTA. What are the expectations from his visit?
Jan Metzler, the MP, mentions the expectations surrounding Chancellor Olaf Scholz's visit to India. It is believed that Scholz will discuss a Free Trade Agreement (FTA) during his visit, which could be one of the major areas of discussion. Metzler highlights that the visit also presents an opportunity to focus on other critical issues like climate change and the transformation of the world into a zero-carbon and digitized society.
Metzler believes that India is the best partner for the entire globe to balance such issues between the global North and South, as it can authentically represent the interests of both sides. He notes that India's chairmanship of G20 and its role as a G20 partner make it well-equipped to lead the efforts of G20 nations.
Question 3: How is digitalization impacting the trade relationship between Germany and India and in what ways is e-commerce and digital platforms transforming the exchange of goods and services between the two countries?
Roland Theis believes that digitalization has played a crucial role in driving progress and providing people with access to various services in a timely and convenient manner. He cites the COVID-19 pandemic as an example, highlighting how digital platforms were a major advantage for healthcare and education services.
Roland Theis mentions that the e-commerce sector is experiencing growth globally, as companies strive to offer cloud and networking services, leading to an increase in demand for digital infrastructure. He is optimistic about the possibility of European and German companies increasing their foreign direct investments in India, citing Robert Bosch's recent announcement of investing US$ 260 million in India over the next five years to localize advanced automotive technologies and build digital platforms. He notes that the necessary political will for such investments is present on both the Indian and European/German sides, evidenced by the establishment of an EU-India Trade and Technology Council by the President of the European Commission Ursula Van der Leyen's announcement of the establishment of an EU-India Trade and Technology Council and Indian Prime Minister Narendra Modi's visit to Germany during which, in addition to increased defence relations, the bolstering of economic relations constituted the main topic of interest.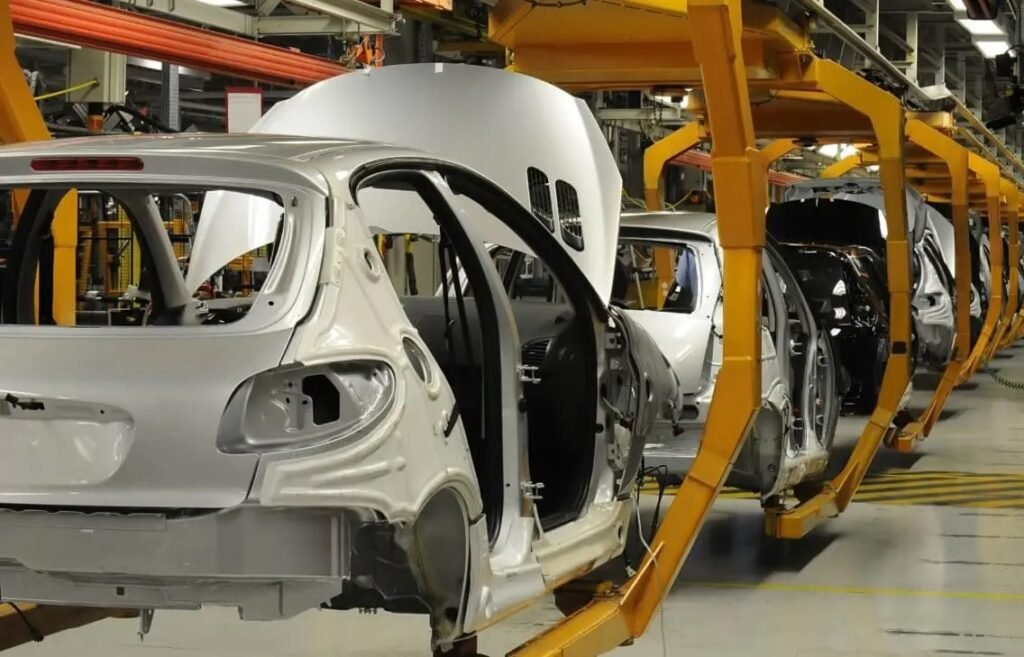 Question 4: How Industry 4.0 and the Internet of Things (IoT) shaping the future of trade between Germany and India, and what is the potential for increased collaboration in these areas?
Roland Theis believes that Industry 4.0 is undoubtedly crucial for the economic growth and competitiveness of both competitiveness. With the right digital processes, a major contribution can be made to CO2 reduction, something that is imperative not just within our countries, but worldwide.
He believes that new concepts are needed as everything is becoming digital and systems are evolving into flexible networks and companies. He emphasizes the need for a suitable digital infrastructure in both Europe and India that promotes flexibility, reliability, and transparency. He mentions that Germany has developed many technologies and concepts in this area, but it is also important to focus on the regional level, technology transfer, and the involvement of small and medium-sized enterprises. Theis notes that the world is moving towards a platform economy where one company cannot build a digital business model alone, and therefore, it is crucial to reach agreements on data sharing.
Jan Metzler highlights Germany's position as a global leader in manufacturing and machinery exports and its establishment of a world-leading position in the development and deployment of Industry 4.0 concepts and technologies. He also mentions India's strengths, including its pool of skilled IT professionals and its status as one of the leading IT locations in the world.
Jan Metzler believes that both Germany and India can make important contributions to each other's digitization efforts and benefit from partnerships to accelerate technology adoption. He sees a strong basis for increased cooperation in higher education, where the two countries have a strong tradition of research cooperation. He sees great potential in bringing together universities on both sides and facilitating joint degree programs for students to study in both countries and obtain a dual degree, enabling them to work in both the Indian and German markets.
Question 5: How is digitalization affecting the labour market in Germany and India, and in what ways are automation and digital technologies changing the skills and qualifications needed for various jobs?
Jan Metzler states that there is a shortage of skilled professionals globally and this shortage could impede the growth and development of the EU. He mentions that Germany is facing labour shortages that could result in a loss of US $85 billion as the economy grows. Metzler highlights that India has a pool of skilled workers who have the capacity to meet demand across various sectors. He believes that India's demographic dividend can be leveraged in Germany, leading to mutual prosperity between the two nations.
According to Jan Metzler, there are job opportunities in Germany for highly qualified workers from the IT or engineering sectors, as well as opportunities for educated workers in fields such as elderly care and nursing. Metzler reported that currently, about 172,000 Indians live in Germany and 58% of them are employed as specialists in expert areas which typically require a universal degree or an advanced training qualification. Additionally, he stated that around 30,000 Indians are registered in German universities.
According to him, this data indicates that despite the small size of the Indian population in Germany, they are well-integrated into the labour market. Metzler believes it is important to explore ways to enhance labour mobility and strengthen Indo-German cooperation to incentivize more skilled Indian workers to join the German workforce.
Question 6: What is the potential for increased collaboration between Germany and India in the area of digital infrastructure and connectivity, and what role do 5G and other emerging technologies play in this relationship?
According to Roland Theis, the potential for increased cooperation between Germany and India in the field of digital connectivity is limited without legal agreements. He believes that the issue of common standards for cybersecurity and digitalization cannot be resolved without such agreements. Theis emphasizes the large digital market to be tapped on both sides and suggests that negotiations for aligning each other's connectivity standards should be a priority, in addition to the ongoing negotiations for a free trade agreement between the EU and India.
Regarding the role of 5G, MP Metzler added that both the Indian and German governments have made a wise decision by excluding Huawei from the process of establishing 5G in their respective countries.
Question 7: What role does data governance and data privacy play in shaping trade and digitalization in Germany and India, and how are both countries working to ensure data security and protect citizens' rights?
According to Roland Theis, there are significant differences between EU member states and India when it comes to data protection standards. Theis pointed out that the European Union's General Data Protection Regulation (GDPR) is considered the strictest data protection and security law in the world, whereas in India there is currently no specific legislation on data privacy and security but a consent-based regime applies. He mentioned that data protection in Europe has become overly bureaucratic and convoluted, and compared to that, Indian data protection standards are fairly minimal. Theis suggests that a balance could be found between these two approaches and the data protection standards in Europe should be simplified as they are proving to be challenging for digital enterprises outside the EU.
Question 8: What is the impact of digitalization on trade in services, such as healthcare, education, and financial services, between Germany and India, and what is the potential for increased collaboration in these areas?
According to Jan Metzler, the inadequacy of digitalization in trade in services in Germany was exposed by the COVID-19 pandemic. Metzler highlighted that the lack of digitalization in Germany, especially in the healthcare sector, was hindering pandemic surveillance. He mentioned that the COVID-19 crisis virtually forced digitalization in Germany, in the education, private, and healthcare sectors. Metzler explained that many have discovered the benefits of video conferencing and the home office, and new media solutions have been underestimated so far. He also mentioned that after his discussions with the government and business representatives in India, he gained a similar impression that the pandemic gave an extra push towards a digital age in India as well. He praised the Indian government's efforts towards digitalization through its various campaigns such as "Digital India".
The views and opinions expressed in this article are those of the author and do not necessarily reflect the views of The Kootneeti Team