From Non-Alignment to "Interest-Based Alignment"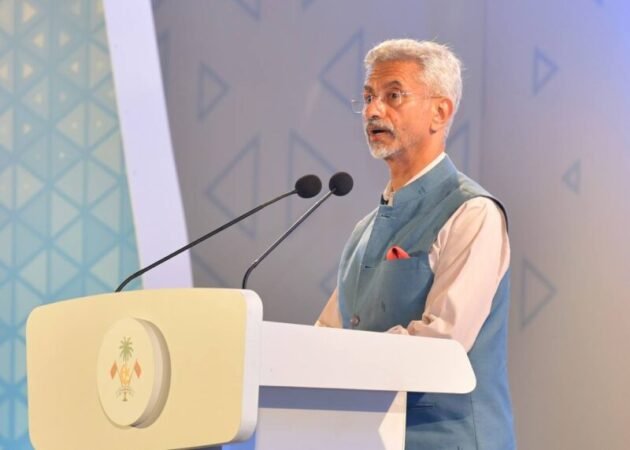 India is entitled to make its own choices, it is not necessary for a country like India, with one-fifth of the world's population, to join any of the axes

– Indian External Affairs Minister, Dr S. Jaishankar
This diplomatic response of  EAM Dr S Jaishankar seems like upholding the 'Non-Alignment policy' of India but at the same time, his firm stand on oil purchases from Russia makes it clear that India is no longer a Non-aligned country.
The core principles of Nehru's Non-Aligned Movement beckon India again to remain independent, and non-aligned to any established or emerging superpower but be friends with all countries who reciprocate friendship. One-sided alignment can only cause more damage to India, all these years irrespective of Governments, political parties, and ideologies India's Foreign Policy has remained unchanged. Earlier the NAM's bizarre contradictions became apparent when India joined the hands of the Soviet Union by entering a treaty of  "Peace and Friendship Treaty and Cooperation" with Moscow to tackle Pakistan, which had grouped with the USA and China which led to the birth of Bangladesh.
As India completes its 75 years of Independence and the finest Diplomat turned politician holding the office of MEA, a structural revival of India's foreign policy of non-alignment has taken place which made headlines not only in the country but made headlines across the world media. Political analysts call it "all-alignment" or "multi-alignment" but a more idealistic phrase would be "Interest-based alignment". The notion of non-alignment is too unrealistic for practice in the globalized world. Amid the Russia-Ukrainian crisis, India was reluctant in taking sides. Despite huge pressure from the west India tried to remain non-involved or neutral as the term non-alignment denotes.
S Jaishankar, in his book The India Way, talks about the "multiple engagements of the future", which clearly shows us that the present Government is not interested in Nehru's non-alignment and the current Prime Minister has not attended a single non-alignment conference since 2014.
India is focusing on alignments that serve the Indian interest, which is reshaping India in the eyes of the world from a non-aligned nation to an all-aligned nation based on interests.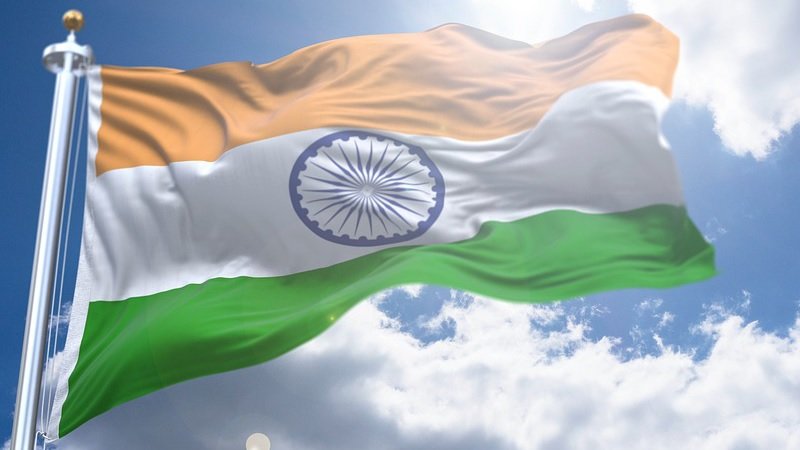 India's Transition to Multi-Alliance:
Deepening India-US ties: Although The US is not happy with India's stand on the Russia-Ukranian crisis and  US government has also warned India of the Consequences by asking India to "stand on the right side of history". However, this condemnation cannot really turn into sanctions as India is one of the most important partners and the US would not want to isolate India. India's relations with the US have reached new heights despite many challenges. India signed a nuclear deal with the US in 2008. Today, India is a signatory to 3 of the 4 core US agreements it signs with its strategic defence partners, which are LEMOA, COMACASA, and GSOMIA. The US has changed the name of its Pacific Command to the Indo-Pacific Command.
Reaffirmation of Relations with Russia: Russia is a long-time friend of India. The strong ties that exist between the two nations still exist. Russia is regaining its position as the main defence supplier to India. The list of agreements worked out in Moscow includes nuclear energy, space, energy, and defence. Russia has committed to building additional nuclear reactors in Kudankulam (Tamil Nadu) and Andhra Pradesh. at present India has also not imposed any sanctions on Russia, because of the Bilateral relations between both countries. Though the USA has been sceptical of India from the beginning, the Soviet Union has proven to be a staunch supporter of India.
Focus on Asia: India is a member of QUAD, which is partnered with Japan, the USA, and Australia It looks to further India's interest in the Pacific region by creating a major power bloc in the region. India is also a member of major groupings like BRICS, ASEAN, BIMSTEC, etc. Highlighting India's engagement on multiple global fronts.
Diplomatic ties with Israel: Though India officially recognized Israel in 1950, the two countries established full diplomatic ties only on 29th January 1992, the relation between the two countries were limited but Political ties between the two countries reached greater heights when Prime Minister Modi undertook a historic first-ever visit by an Indian PM to Israel in 2017, during which the relationship was upgraded to a strategic level and seven Agreements/MoUs were signed in the fields of R&D innovation, water, agriculture and space.
Relations with China: India's biggest border dispute is with China. Despite the 1962 war, there was serious localized fighting in the Nathu La and Cho La passes in 1967; and the Doklam dispute in June 2017, China maintains good economic relations with India. This was due to the maturity of the political leadership on both sides, as well as the commitment these two nations made three decades ago to non-violence. India is also a member of SCO, which is a pivotal organization for any country seeking to play a role in Central Asia. The success of India's connecting Central Asia policy is also contingent upon its support from the SCO members.
Focus on the Middle East: Relations between India and Pakistan remain stagnant but have deepened significantly with other Islamic countries such as Saudi Arabia, Oman, and Iran. Middle Eastern countries in India have made significant investments. The Middle East is one of the major suppliers of oil to India and relations with the rocket eastern countries have reached new heights in recent times.
Relations with Japan: Japan's relations with India are more than strategic, focusing on defence, foreign policy, and economic aspects. Japan's willingness to cooperate in the field of peaceful nuclear energy and its willingness to recognize India as a reliable and credible nuclear power (despite not being a signatory to the Nuclear Non-Proliferation Treaty) will once again have a positive impact on nuclear installations around the world.
All these relations of India with the rest of the world explain, how India has shifted its foreign policy from non-alignment to interest-based all-alignment. And when we look closely at the statements of S Jaishankar in the previous year such as "Europe has to grow out of the mindset that Europe's problems are the world's problems, but the world's problems are not Europe's problems" while questioning the double standards of the West while imposing sanctions on Russia and Russian oil, it is evident that India is trying to separate itself based on its interest.
The remark made by EAM S Jaishankar during the GLOBESEC 2022 Bratislava Forum,
"I am entitled to have my own side, I am entitled to weigh my own interests, make my own choices. And my choices will not be cynical and transactional, but they will be a balance of my values and my interests". This proves to us that India is solely leaning towards the alignments based on its Alignments.
The world has changed from Bi-polarity to multi-polarity and many countries are emerging as great powers across the world. and cordial engagement is necessary with all of these nations for India to become a Vishwa Guru. As the sitting External Minister says in his book The India Way: Strategies for an Uncertain World, "This is a time to engage America, manage China, cultivate Europe, reassure Russia, bring Japan into play,"
The views and opinions expressed in this article are those of the author and do not necessarily reflect the views of The Kootneeti Team