Archetype of pre-modern Asia back in trend?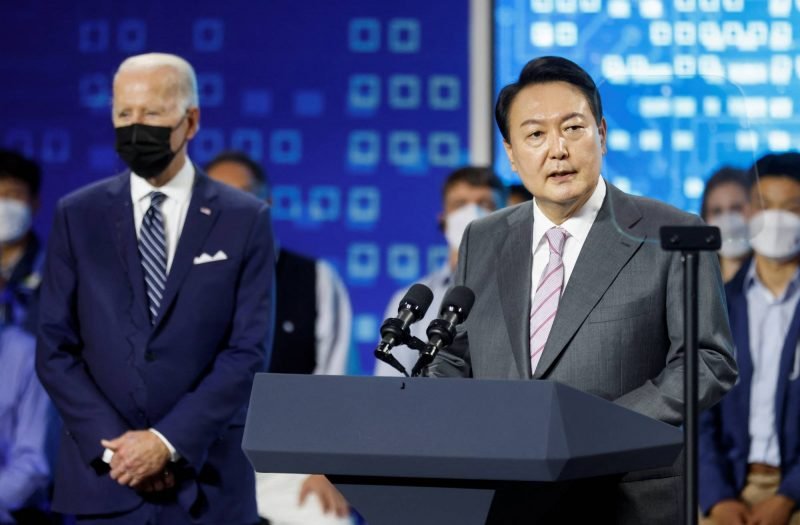 Yoon Seok-Yeol is the new president of South Korea. A number of diplomats attended his inauguration. But President Xi Jinping's official representative asked President Yoon for a meeting to visit China and discuss important issues such as the denuclearization of the Korean Peninsula, and Korea's place in Asia. The new president's direction is that of the reason and measure of Korean destiny in future Asia dominated by China and Russia. Indeed, let's start with a simple assumption of a world where global hegemony is no longer held by the United States, as countries allied with the United States are no longer guaranteed economic and military support. This represents a great opportunity not only for South Korea but also for China.
If we take the North-South negotiations first, they were organized by the US, but President Moon Jae-In launched a more self-reliant policy toward the US. The North-South negotiations were direct. The paroxysm of this strategy was the inter-Korean summit in April, May and September 2018.  Chairman Yoon has the choice of whether to continue with this policy or not.
In the first case, he can generate new inter-Korean summits. There is a real distrust among Koreans, especially young people, with the United States. There is a belief among these people that the United States is responsible for all their past and future evils. It is necessary to observe the situation objectively and look at the history of Asia. In the war between China and Japan, Korea was seen as a possibility of incursion into the deep lands of Asia for the empire of Japan. But long before that at the time of the Chinese emperors, in pre-modern Asia, the kingdom of Korea was a state-dependent on China, which means that it had to return home to the emperor several times a year to be protected, not annexed. We're talking about the first archetype in pre-modern Asia's international politics. It's a series of processes set up by the Chinese empire to build a so-called Sino-centric worldview. At all times, Korea has been linked to China, but in contemporary times because of the Korean conflict, South Korea needed American help which has hardly helped the negotiations with the North.
But at present Korea has every interest in making a good impression on Wang Qinshan, a Chinese representative extremely close to Xi Jinping. There is no doubt that China is the world's leading economic power, owing to its fortune to the fact that it has been "the workshop of the world". This great orchestrated movement, initiated by the United States, de facto there was a trade in technology and what was meant to happen happened. As Napoleon predicted when China awakens and the world will tremble.
The Chinese objectives are simple enough to become the mediator, the bearer of messages between north and south, a place occupied by the United States. Korea, for its part, if it looks at its history, especially if it is inspired by the diplomatic conflict between Ming of China and Joseon of Korea, has a great deal to gain from this close relationship with China, it will benefit from significant military coverage and an economically strong nation. On the monetary front, nothing is more certain, let recent episodes pass, indeed, the Sino-Russian bloc may become the hegemony (in terms of currency strength) in the future. In many ways, Korea will have to get closer to China. It is already very close to China. China is one of Korea's leading trading partners in many respects. Nevertheless, an intensification of diplomatic relations would be preferable for the future of Korea, and in the context of reunification, in any form.
China is playing on many levels. It is still on the Taiwanese case, for example. After presenting the perspective of a multi-polar world without a block, without a military alliance, we observe that the map of the world is gradually being redrawn. But this time Russia is allied with modern China, which yields more influence than before, and more influence than Europe. The underrated West is facing a country that is now more important than ever in the conflict between American and Sino-Russian interests. America when feeling threatened will do anything to keep its hegemonic position.
The views and opinions expressed in this article are those of the author and do not necessarily reflect the views of The Kootneeti Team