Turkey on Russia-Ukraine crisis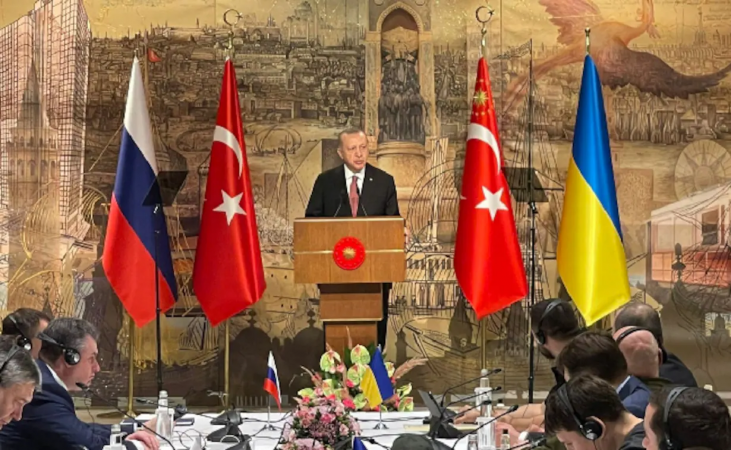 The official beginning of the Russia-Ukraine crisis in February 2022 marks a major event in world history. The crisis has not only upended most of the geopolitical calculations of countries across the globe but also has played a major role in further deteriorating the economic and political stability in a lot of countries. For a country that is a NATO member and a key mediator between Kyiv and Moscow, given the international circumstances, Turkey is forced to make a choice that it might not be ready to adapt. It is accepted worldwide that the Russian invasion of Ukraine is completely wrong and untimely. Ever since the COVID-19 pandemic the world economy substituted by the domestic economies is not ready to face a war which might end up escalating to an armed or information war which is much worse than the Cold War. Apart from this most of the countries are against taking ideas since a bipolar world this time will not be profitable to 193 member countries of the UN. This is starkly visible in the recent UNGA resolution 2623 (2022) in which 141 states voted in favor of the motion, five against and 35 abstentions. Turkey is one of those countries that voted for this motion and also condemned the actions of Russia on the international forum. On the contrary, Turkey has not stopped Russian flights nor has Turkey been a part of the sanctions imposed by NATO members on Russia. These have unprecedented consequences and yet there is an understanding amongst the NATO members regarding Turkey's actions irrespective of its crippling domestic economy and a not so west oriented international presence.
Turkey's Concerns and Interests
Turkey's interaction and relations with Russia can be termed as that of a frenemy. There are various reasons why Ankara requires and maintains good relations with Moscow despite deep differences and rivalry. Turkey's 50% of its gas needs is met by Russia hence establishing an innate dependence on Russia for the same. However, Turkey is a strategic energy corridor for Russia and the rest of the world in its own right. It is in close proximity to more than 70% of the world's gas and oil reserves and therefore an energy bridge between global producers and consumers. Tourism from Russia, acts as a critical component for the domestic tourism industry which clearly is being hurt by the war. Turkey took the step of closing the Dardanelles and the Bosphorus on Feb. 28, a move which was endorsed by Russia following a Ukrainian request to close the Straits the day the war started. Nevertheless, Turkey has time and again refused to close its airspace to Russian flights. Turkey has welcomed thousands of Ukrainian refugees and Russian arrivals as well. Turkey has also voted in the U.N., as stated earlier, to condemn the invasion but has disagreed upon joining the NATO and EU sanctions against Russia. Turkey has dexterously divided its political differences from its economic ones time and again — with Iran, Egypt, the Gulf states, as well as with Russia. Turkey's stance continues the same pattern with Russia after the outbreak of the war. On the political side, Ankara has clearly declared the Russian invasion of Ukraine as unacceptable and unethical. It also has never recognized or even made an attempt or dialogue to accept the Russian seizure of Crimea and Donbas in 2014. The Turkic Tatar ethnic group living in Crimea go through immense human right abuses which has turned out to play an important role in the abstinence of recognition of Russian seizure of Crimea. In the case of Ukraine, Turkey has sought it to have a clear partnership with them. The two countries, Turkey and Ukraine, have signed military cooperation and various other agreements in 2020. Turkey and Ukraine have signed free-trade agreements and joint production agreements in order to manufacture Turkish drones on Feb. 3. Turkey also took the step of endorsing the 2014 Minsk Accords with hope to settle Russian-Ukrainian differences. President Recep Tayyip Erdoğan had offered in Kyiv on Feb. 3 to mediate rather than negotiate between the two countries, which was welcomed by Ukrainian President Volodymyr Zelenskyy. President Erdoğan, as the leader of a middle-sized power strengthening country aspiring to play an independent role in my view plans to enhance the reputation of Turkey by taking this step and also intends to expand that role for Turkey regionally and globally by playing an important role in achieving a balance of Ukrainian and Russian influence in the region. The greater weight or rather importance of security, energy, and economic concerns and ties definitely requires that he tilts towards Russia, but by maintaining an independent Ukraine as a counter-weight to it. These aspirations of Turkey, of playing a dominant role in the region, existed prior to the war as well.
With this tilt towards Moscow, Ankara is bound to create a conflict of interest with its role as the mediator between Russia and Ukraine and as a NATO member. Turkey explains the conflict by affirming that it intends to honor its commitments to NATO but does not intend upon disregarding its national interests in the region it exists. Turkey seems to be moving close to the same dilemma as Israel has, as noted in a New Yorker article on Feb. 28. What are the areas where Ankara is protecting Alliance interests and democratic solidarity, and where is it willing to weaken Alliance interests to achieve its own goals? Is a question that comes to my mind when thinking from Turkey's perspective.
On March 17, Erdoğan spoke separately with Russian President Vladimir Putin and President Zelenskyy. A readout by Erdoğan's Presidential Spokesperson İbrahim Kalın on the calls revealed key points about Turkey's role and views. The most significant was a statement that NATO must begin thinking about relations after the war ends, when "there will have to be a new security architecture established between Russia and the Western bloc." Kalın added, "Every decision we make now regarding Russia militarily, politically, economically, and otherwise will have an impact on that new security architecture." Kalın closed by reporting that "It's President Putin who will call this war off. When he will feel like doing it, when he thinks he has gotten what he wanted out of this war — compromise, concession, deal — I do not know. But I think we are moving in that direction." This carries the scent of accommodation to Russian demands in order to end the war and is the kind of offer commonly made by negotiators trying to close on a deal.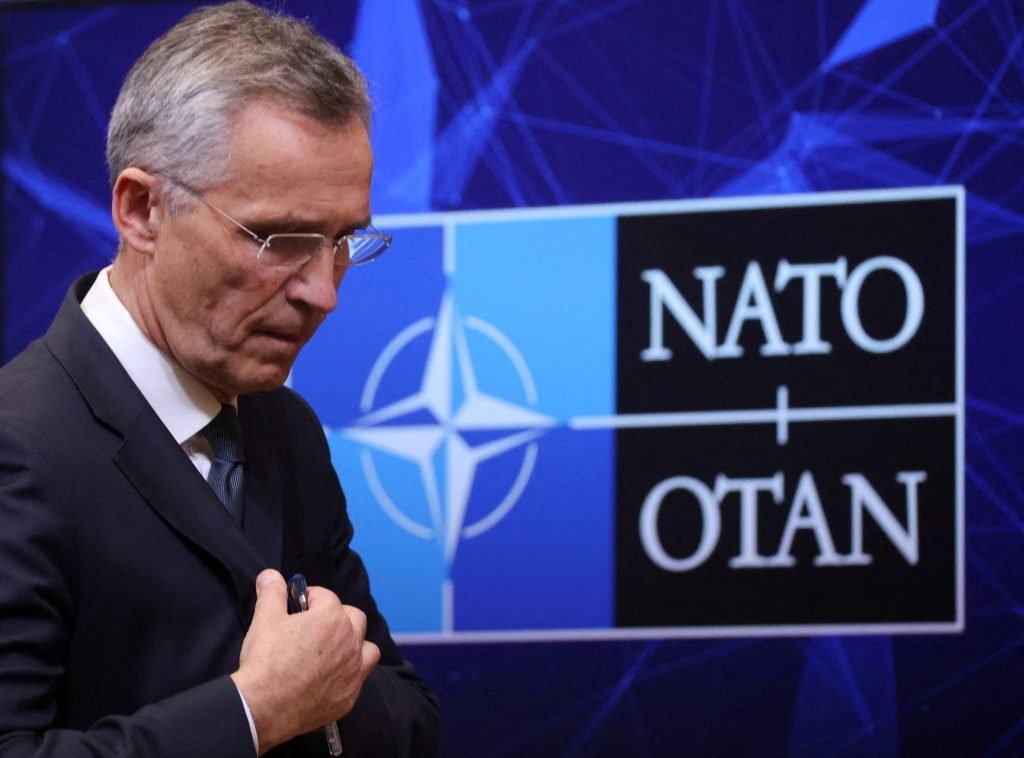 What is a "win" for NATO and the US in the war?
The statements also highlight a growing dilemma for NATO. With the new measures and new force deployments announced at the NATO Summit on March 24, is NATO changing its approach now to winning the war in Ukraine? What if Putin adds peace settlement demands on NATO itself? Could those security measures to reduce bases and troops and to adopt other de-escalation measures offered weeks ago by the U.S. to avoid war now be put back on the table by Putin himself as conditions for a settlement?
The Turks seem to hint that a strong Russian military presence in Eastern Europe will have to be accommodated. If NATO has no way to undo such a result, how will the Alliance convince its own citizens and the world that the West has "won"? Is the West ready to face a long, brutal conflict and the devastation of Ukraine while NATO forces stand aside? A stalemate is likely to bring on a deep Cold War and create great uncertainty along all of NATO's eastern frontier.
Moreover, as had been hinted, Zelenskyy may be thinking of his own deal, one whose underlying message may be that Ukraine will not sacrifice itself for NATO since NATO is not willing to sacrifice itself for Ukraine.
Both NATO and Turkey have key decisions to make to achieve a positive result
Any agreement will need to show that Western efforts justified the outcome. How will NATO express its security requirements for the space beyond the borders of NATO frontline states? Is NATO's position going to be that it must stand by until and unless Russian troops cross NATO borders? How would NATO explain its security concerns regarding Ukraine's future and the presence of Russian forces hundreds of miles west at the end of the war?
Turkey's role now as a NATO member moves to center stage. If Ankara tells the Alliance that concessions are in order for Moscow to accept a deal, how will the Alliance react? Is Russia hoping that by accepting Turkey's meditation, Moscow can split the Alliance from within? If the West and NATO's democracies do not emerge with visible, lasting gains, is it not likely that both Russia and China will speed up the pace of their ambitions to force democracies into retreat and to create a new anti-democratic world order? As Turkey prepares to host the next round of face-to-face ceasefire talks between Ukrainian and Russian negotiators, what Ankara does and says in the coming days and weeks will come under increased scrutiny.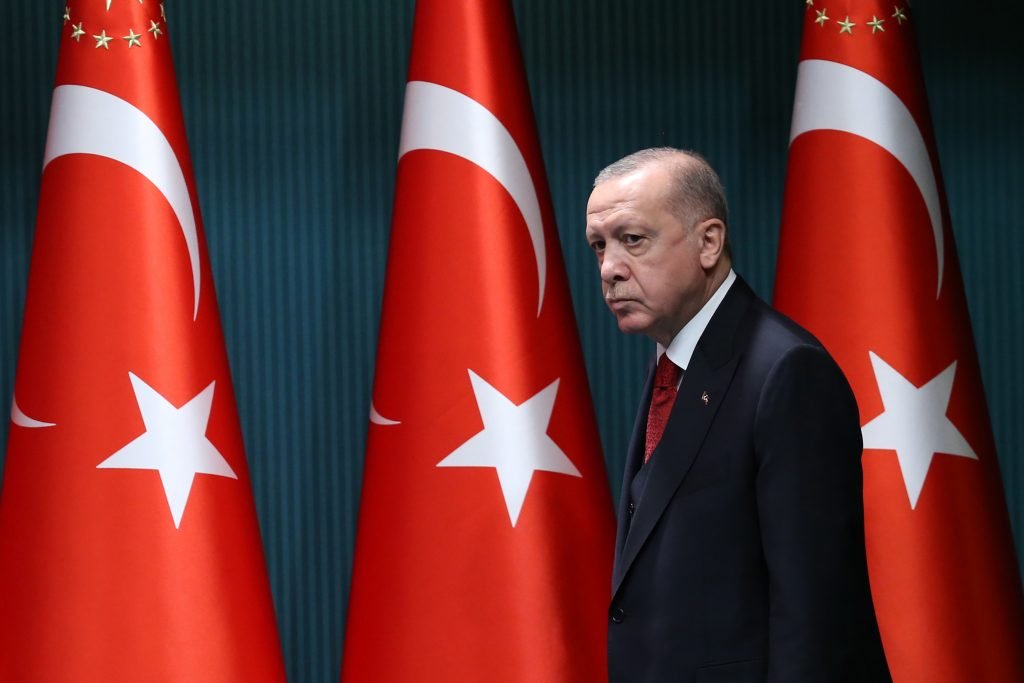 Turkey as a country could preset the following arguments for the country as a whole:-
Economic issues
Turkey as a country is very volatile when it comes to its economic aspects. Not only is Turkey drowning in its economic downfall due to various reasons, Russia – Ukraine crisis being one of the major reasons, but also the reduction in tourism and the religious basis of increasing and decreasing interest rate has also harmed the country in its totality. Therefore if Turkey adopts on not supporting NATO sanctions against the U.S. makes understandable argument due to its inclination towards supporting a regional dominance without the presence of the west.
Political issues
Since Turkey has taken a strong stance on condemning the actions of Putin yet it has kept on supporting Russia in one way or the other. The domestic political system in Turkey has been changed ever since 2018 where the president has major powers and ever since the opposition party has been wanting to find opportunities where it can point out the fallacies and contend the existing government on foolproof grounds. Hence Turkey's ambiguous stance has been highlighting the weaknesses in the party though it has developed its foreign relations with countries with which it used to be at odds with previous to this shows how not only is Turkey trying to gain support of NATO and regional actors irrespective of its opposing decisions.
Social issues
After the Russia –Ukraine crisis the stark conflict between the Turkish and the Kurdish people has reached its height. The most recent Russo-Turkish diplomatic crisis flared in 2015, when Turkey shot down a Russian jet near the Syrian border. But a formal apology from Erdogan soon ended Moscow's retaliatory sanctions – inaugurating a rapid thaw in relations that weathered Russia and Turkey backing opposing sides in the Syria, Libya and Nagorno-Karabakh wars. This recent paradigm in Russo-Turkish relations is best described as competitive cooperation but this doesn't prevent them from cooperating in the fields of energy and trade.
A year on from that swiftly resolved spat with Russia, a dramatic coup attempt sparked a pervasive crackdown as Ankara held responsible Islamic cleric Fetullah Gulen and his movement. Erdogan's government felt the West was not supportive enough after this would-be putsch.
Thus the failed coup set the stage for Turkey-Russia ties to deepen, explained Reilly Barry, a Turkey researcher at Harvard University. Following the putsch attempt, Russian President Vladimir Putin "successfully sowed more seeds of doubt into Erdogan's mind that the West is not his ultimate protector and security assurance, and achieved his desired effect to create a wedge among NATO allies when Turkey purchased the S-400 missile system from Russia, a major red line for a NATO country to cross", Barry told FRANCE 24. "So, the Turkish government has formulated a stance on seeing Russia as a potential major power protector in cases when Western relations and alliances do not suit Turkey's best interests."
Having been close with Russia and Putin lately more so than at any other time in recent history, it would make Turkey extremely vulnerable to be condemning Russia in the language that the US and Western European countries have done.
Bibliography
https://carnegieendowment.org/2022/04/11/caught-in-middle-turkey-s-position-amidst-russia-s-war-on-ukraine-event-7853
The views and opinions expressed in this article are those of the author and do not necessarily reflect the views of The Kootneeti Team