Ukrainian crisis – heading towards snowball effect world over?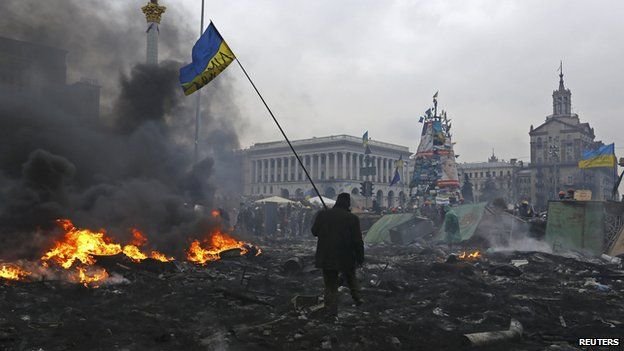 At this time of the year, it used to be bone chilling winter in Eurasian landmass, but these days, possibility of military escalation has elevated the temperature to several notches higher. Media reports claim that more than 100,000 Russian troops are stationed along the border with Ukraine from three sides, including the one from Belarus. Notably, the troops' positioning has been going on for months.
Putin's Russia, with maximalist position, is adamant on age-old demand to completely end eastward expansion of NATO, mainly to Ukraine and Georgia. Europe is divided over this issue and the US opens up for negotiation, this is enough to highlight the severity of the situation.
Russians have raised the ante to a threshold that nothing less than agreement based security guarantee would console them. A well established notion says that Russia has been relatively better in managing Covid-19 pandemic than its neighbouring European counterparts and remarkably the first one to develop Covid-19 vaccines, Sputnik V, in the world as well. It has managed to sell S-400 air-defense missile systems to Turkey (NATO member state), China, and India, despite looming danger of getting sanctioned under (CAATSA). Russian spirit is at an all time high.
In the meantime, Russian naval exercises are ongoing globally, most notably the recently conducted trilateral naval exercise among China-Russia-Iran in the north Indian Ocean. This coincided with the Iranian President Raisi two-day visit to Moscow and signing of the 20-year worth $10 billion defense deal, which includes buying of Su-35E fighter jets. The bonhomie and compatibility of the relation can be understood from the comment made by Iran's Raisi, "We have common interests with Russia and our collaboration and common interests could certainly create security and combat unilateralism in the region".
Not very far from Ukraine, negotiations over the Iranian nuclear program by P5+1 countries are going on with a clear aim to halt Iran's ambition for nuclear bomb possesion, however there is high probability of this getting derailed under present circumstances.The Middle East has the distinction of possessing several centres of power, Iran being prominent among them and an arch rival of Saudi Arabia and Israel both. The latter one possessed "undeclared" nuclear bomb and the former aspiring to possess one. Recently, number of bombings and drone attacks allegedly carried out by Iran-backed militias at US military bases and embassy in Iraq and Syria both.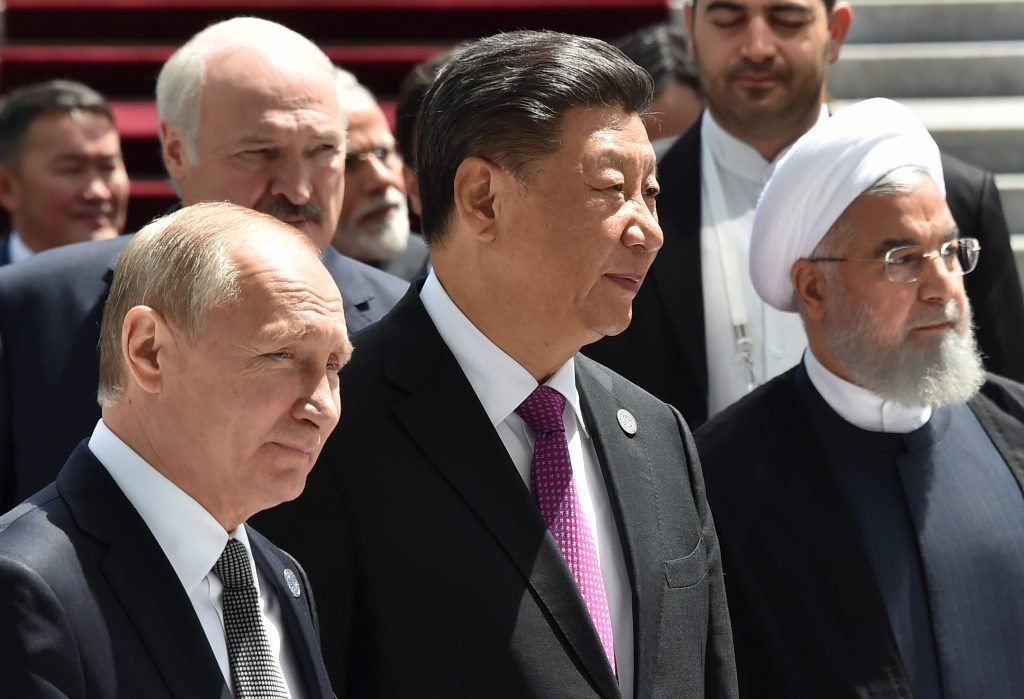 Now coming to China, which is considered as the biggest challenge to the international rule-based order, this axiom now holds bipartisan consensus in the Western world. Amid the growing crisis, China sent 39 warplanes towards Taiwan, breaching its airspace. In the worst case scenario, it could use this opportunity to annex Taiwan or some attempt at hybrid warfare or be involved in land grabbing along the Indian border, like it did at the height of the first wave of pandemic in 2020.
The possibility of escalating this crisis to other theatres of the world can't be completely ruled out. Cuba and Venezuela since the Cold War period share immense affinity with the Russia/erstwhile Soviet Union and at the same time maintain a hostile relationship with the next door superpower US. The trend remains unchanged till date, Putin in fact dialled up Cuban President Miguel Diaz and Venezuelan President Nicolas Maduro amid the ongoing crisis. Scenario like 1962 Cuban missile crisis might be a little exaggeration but military exercises or other forms of soft balancing in the US's backyard won't be a surprise, if it would happen.
Several Western analysts used to call this clubbing of China-Russia-Iran as the axis of evil given their mutual antagonistic relations with the West, particularly to the US. After the Afghan episode in August last year, US credibility as a superpower/net security provider has eroded. Adding to the misery, Western world (Europe & US) is still coping with the menace of Covid-19 coronavirus pandemic. Despite this, several European countries along with the US have supplied weapons and armory to Ukraine. The US is planning to send troops to Eastern European countries, at least 2,000 troops to Poland and Germany and 1,000 to Romania. Meanwhile, French President Macron and Turkish President Erdogan both at their respective levels called for mediation.
In the nutshell, the Ukrainian crisis could easily spill-over to other parts of the world and could lead to greater security challenges world over, especially in the age of hyper interconnectedness and the internet. Stakes are undoubtedly quite high and will be a historic moment in international power politics.
.
References:
https://www.ndtv.com/world-news/baghdad-rocket-attack-rocket-attacks-in-iraq-strike-baghdad-school-us-embassy-injuring-3-2707280
The views and opinions expressed in this article are those of the author and do not necessarily reflect the views of The Kootneeti Team