India and Israel: Thirty Years of Cooperation and Friendship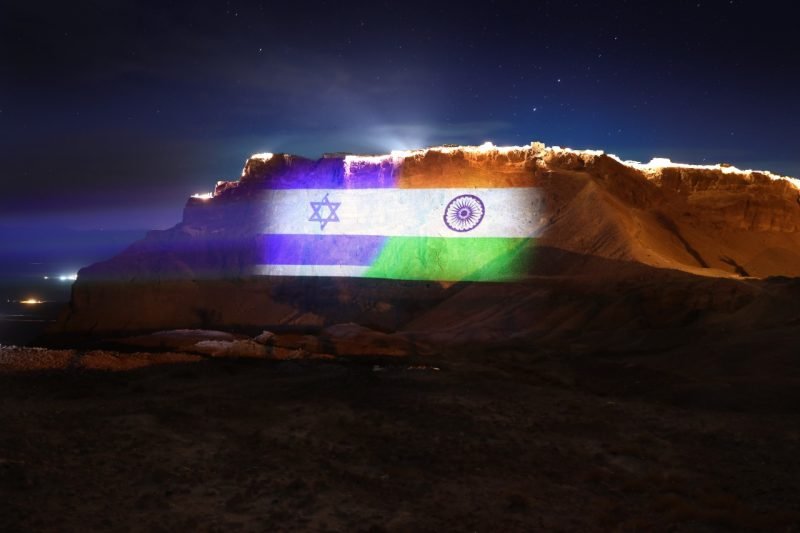 Thirty years of cooperation and friendship between India and Israel
Prime Minister Narendra Modi became the first Prime Minister to visit both Palestine and Israel
India is successful in balancing the relations between Palestine and Israel
Israel emerged as the third-largest defence partner to India
India presence in the region can solve energy demand, countering Chinese hegemony and cross border-terrorism.
India recognized Israel in the year 1950, however, full diplomatic relations were started in the year 1992. In the year 2017, Narendra Modi became the first prime minister of India to visit Israel. This visit has drawn world attention because, in the past, India always extended its support and solidarity to Palestine. The presence of the Muslim population, Non-Align Movement and Nehruvian foreign policy forced India to play a balancing role between Israel and Palestine.
However, Indian foreign policy witnessed a paradigm shift under the Indian Prime Minister Modi's leadership. In the initial phase, Prime Minister Modi gave preference to the neighbourhood and extended neighbourhood. Simultaneously, India developed strong economic, political and cultural relations through different foreign policy approaches. The dynamics of India-West Asia relations changed with the official visits of Narendra Modi to Israel and Palestine. He became the first prime minister to pay an official visit to both countries.
On 29 January 2022, India and Israel had marked thirty years of friendship and cooperation, which was hailed by the Prime Minister of India and the Prime Minister of Israel. In this thirty years history, the relationship has upgraded from bilateral to the strategic level. India-Israel established strong relations in economic, political, agriculture, science and technology, space, defence and counter-terrorism mechanism.
Both countries are also expanding their trade and economic relations by increasing foreign direct investments. Indian companies including Wipro, TCS, Infosys and Tech Mahindra are expanding their presence in the Israeli market.[i]
Israel has become the third-largest arms importer and India is importing 13 per cent of its defence equipment from Israel. India purchased drones, radar, cyber security, communication systems and other military kits from Israel. Jointly both the countries developed Barak-8 or MR-SAM (surface to air missile) defence systems to strengthen their security from external threats.
Apart from defence, India and Israel cooperate in other sectors such as health and medicine. To enhance the greater cooperation in the field of health and medicine in December 2020 India and Israel signed an agreement to share expertise, the building of climate-resilient infrastructure and support to Green Health care. During the COVID-19 pandemic, both India and Israel cooperated by sending medicines, ventilators, oxygen plants and oxygen generators and recognizing each other's vaccines.
Apart from that, there are strong cultural ties between the two countries and also Israel supports India to modernize India's agricultural techniques. In May 2021, India and Israel have signed the three-year joint working Programme till 2023 intending to enhance cooperation in the field of agriculture.
In October 2021, Indian external affairs Minister Dr. S. J Shankar made an official visit to Israel and during the visit, Israel joined the international solar alliance which is led by India. This is very significant because both India and Israel can cooperate in countering climate change and the generation of renewable and clean energy.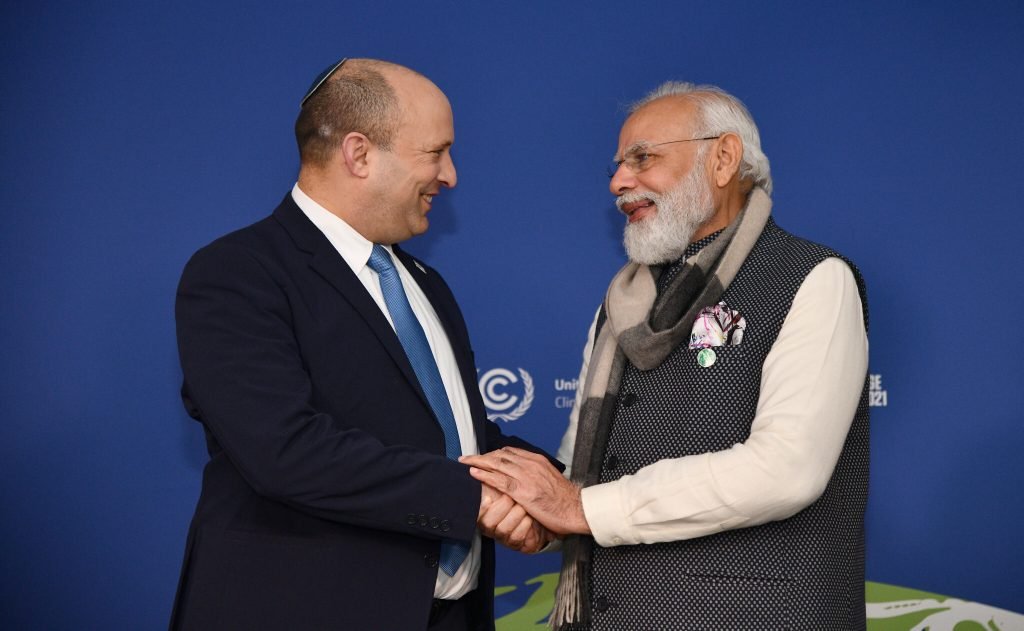 It has been 30 years since India and Israel have established full diplomatic ties with each other. After the visit of Narendra Modi to Israel in 2017, the ties between the two countries became strategically important for each other because Modi was the first Prime Minister who visited Israel in 70 years. Today, India and Israel cooperate in the field of defence, health and medicine, cultural, agricultural sector and so on. Since Israel is the most advanced country in West Asia and India is the most powerful country in South Asia, closer cooperation between India and Israel would help both countries to counter common challenges such as terrorism and cyber warfare.
Simultaneously, in February 2018, Modi was the first Prime Minister to also visit Palestine, which reflects India's stand towards the Palestinian issue. Though India maintains strategic ties with Israel on the other hand India also gives importance to the political and economic ties with Palestine which it has maintained historically. Prime Minister Modi's visit to both Israel and Palestine separately made it clear on the international stage that India wants to maintain strong ties with both Israel and Palestine. India as a merging power in the neighbourhood and peace-loving country at the global level, can push both Israel and Palestine to resolve the long-standing conflict through mediation.
The geopolitical realignment which has been taking place after the Abraham accord of 2020, which was signed between Israel, UAE and Bahrain in which Bahrain and UAE in West Asia agreed to normalize relations with Israel has opened the door for India to increase its influence in West Asia. There have been strong signals coming from India, Israel and the UAE for their willingness to forge a trilateral partnership and to form a quad of economic cooperation. If the formation takes place then India would become one of the major players in the West Asian region and it will be an important step to counter Chinese growing influence in the region.
---
[i] India- Israel Bilateral Relations, MEA: https://mea.gov.in/Portal/ForeignRelation/Israel_final_21.pdf.
The views and opinions expressed in this article are those of the author and do not necessarily reflect the views of The Kootneeti Team