Djibouti: Nest for Global Power
Republic of Djibouti
The Republic of Djibouti, a small, multi-ethnic, African country, with a territorial area of just 23,200 square kilometers, the smallest mainland African nation, even smaller than Bhutan with almost no natural resources like oil, diamonds, and natural gas is yet attracting and hosting several foreign military powers, sharing a border with Somalia, Ethiopia, and Eritrea- Djibouti is considered comparatively more stable than its neighbouring states.
But it is the geographical location that has attracted almost all the superpowers.
Geographical Location.
Djibouti is located in the Horn of Africa, on the intersection of the major shipping lines connecting Asia, Africa, and Europe. It overlooks Bab-el-Mandeb- a strait that separates the Gulf of Aden from the Red Sea and its narrow passage acts as a natural checkpoint.
Sitting on the edge of Doraleh, one of the major ports in Djibouti, one can monitor and survey the entire world's sea line. Port of Djibouti also acts as the principal port for the landlocked Ethiopia whose 95 percent of import cargo passes through Doraleh.
Since Djibouti is located on the mouth of the Red Sea(southern entrance), it has become a major refueling station, from the point of East-West trade routes, it is also acting as a hub for transshipment and relay of goods.
The Bab-el-Mandeb strait is a very strategic route for the shipments of oil, most oil extraction from the Gulf moving towards Asia passes through Bab-el-Mandeb, making it a strategically important point.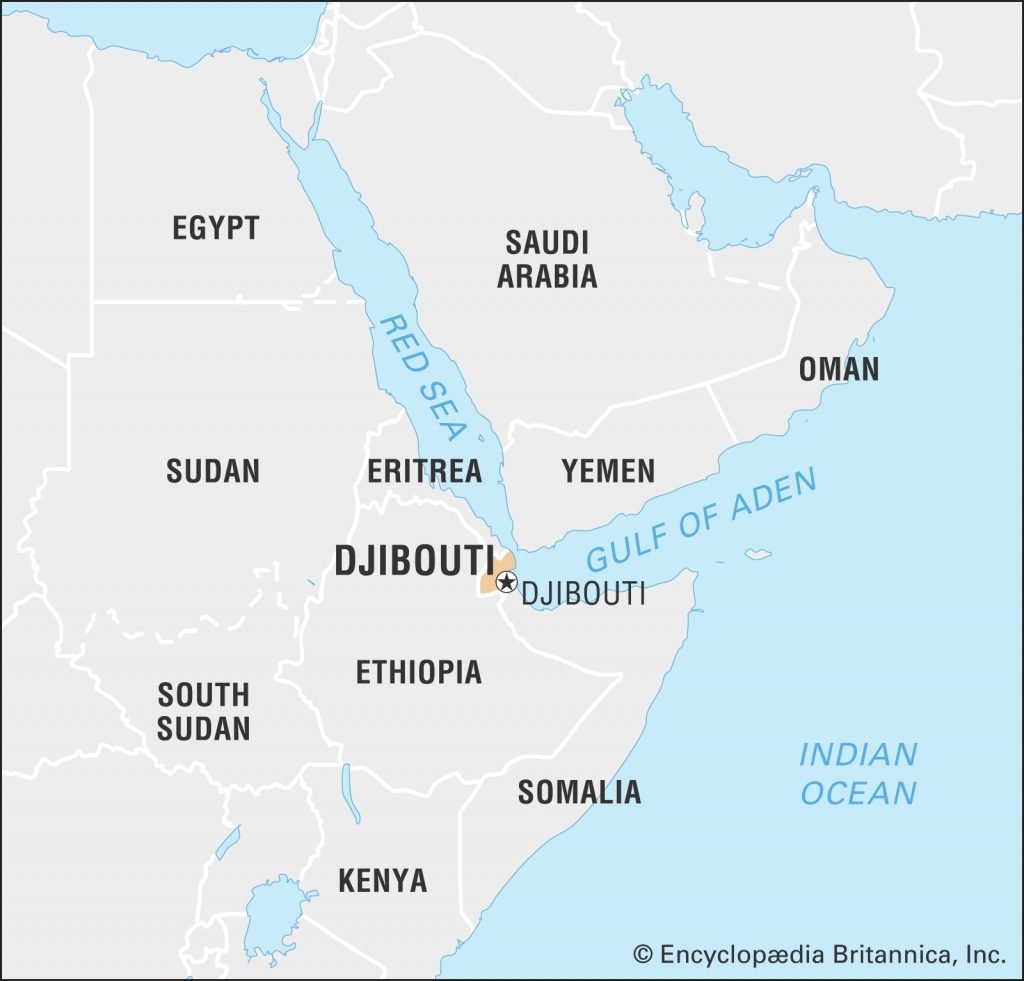 In the year 2014, roughly 5.1 million barrels of oil per day transited through Bab-el-Mandeb which rose to 6.2 million barrels of oil per day in the year 2018, simply pointing towards the growing importance of this international oil transit checkpoint.
Hosting Foreign Militaries.
Currently, Djibouti is hosting 8 foreign militaries; US, French, Japanese, Spain, Italy, Germany, NATO, and China, three out of the P-5(Permanent five ) have their permanent deployment in Djibouti. India, UAE, Turkey, and Russia are also interested in getting a piece of this strategic real estate.
With the changing dynamics of world politics and the changing focus from Asia Pacific to Indo Pacific, the demand and interest to host the flag in Djibouti will definitely go up.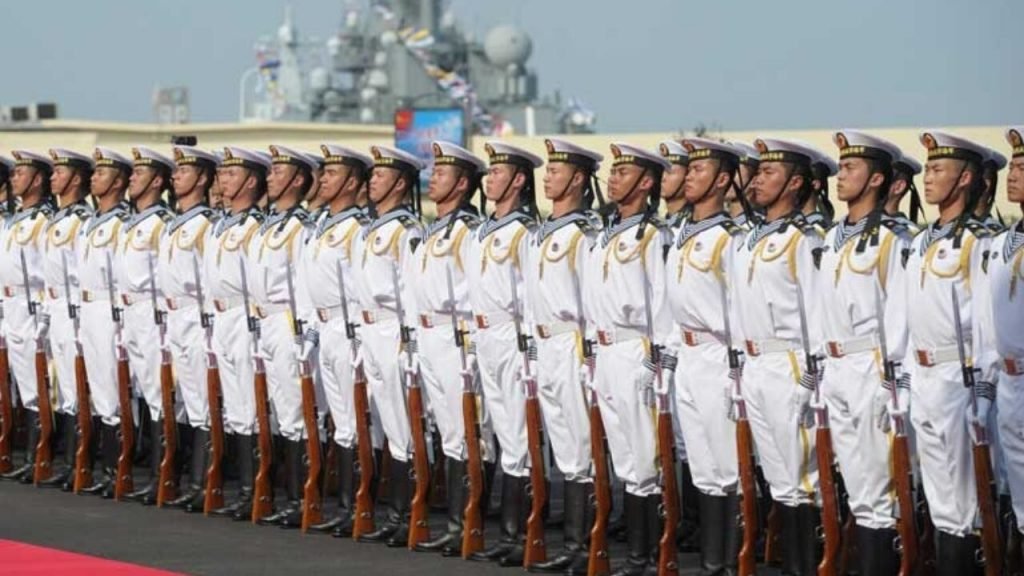 But, hosting competitive and opposing interest armed forces side by side is a challenge in itself, each country has its own interest and objective for this region, the two opposing dyads China and USA are just 7 kilometers apart from each other. If something goes wrong the capital-Djibouti city will turn into a point of conflict.
In 2018, the US complained to the Chinese authority about using guided lasers directed at their aircraft causing an emergency landing and minor injuries to two US airmen. The US has also questioned China's motivation to create a nine-meter wide concrete wall for a military base whose aim is to carry out humanitarian work.
The construction of a new pier by the Chinese, which can accommodate an entire aircraft carrier has also raised tension in the region.
Rentier Economy
The autocratic leader, President Ismael Omar Guellah, was the first to open the flimsy economy of Djibouti to foreign powers seeking to lease land for military bases. In return wanted support to expand the power of the presidency.
The US was seeking to establish military bases in the region, post the series of attacks on its Embassies and USS Cole Ship near the coast of Yemen, Washington is paying USD$ 63 million a year as a lease amount.
French, the coloniser of Djibouti while giving independence, in the year 1977 signed a bilateral protocol which permitted it to stationed its military in camp Lemonnier, in return paying USD 30 million annually.
Similarly, Japan Self-Defense Forces Germany and Italy armed forces individually have also signed a lease agreement of USD 30 million annually.
Chinese People's Liberation Army Navy (CPLAN) is the latest military power to lease an estate in Djibouti, it is also CAPLAN's first-ever overseas military base, increasing its power projection and blue water capabilities exponentially. It cost USD 590 million to construct the new base, additionally, CPLAN will be paying US$20 million annually for renting the land.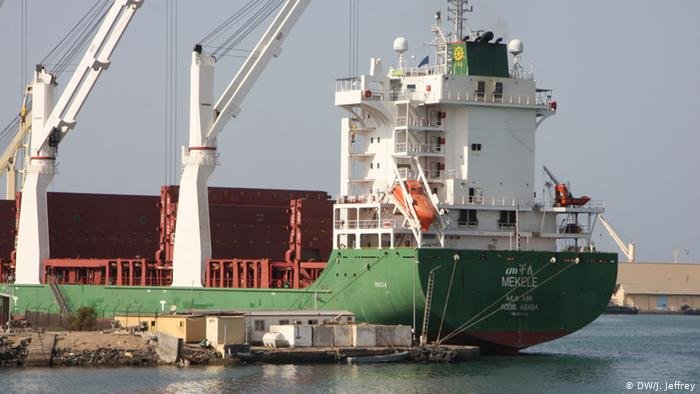 Annually, Djibouti receives more than USD 300 million from its lease agreements which are 7 percent of its GDP.
This is the typical example of the Rentier economy which is defined as an economy, in which rents effortlessly constitutes a major income stream for the economy, maybe that's why, Djibouti is one of the few economies which has not been affected by the Pandemic, the output growth was slowed down by just 0.5 percent for the year 2020 and for the year 2021 output growth is going to touch 5.5 percent.
With less than 0.04 percent of arable land, Djibouti's main source of income is its world-class ports and service sector which work parallel with its port business.
Conclusion
In spite of its small size, Djibouti has found a way to become Dubai of military property, with its land leasing business model proliferating, Djibouti is gaining economic momentum.
The presence of so many military forces has created a doubtful advantageous situation, on one hand, it is providing security and stability and on the other creating a tense situation.
The main goal for Djibouti is to keep playing this treacherous military diplomatic game, without dropping any ball.
The views and opinions expressed in this article are those of the author and do not necessarily reflect the views of The Kootneeti Team