Advancement of English Language and The Future of Educational Partnerships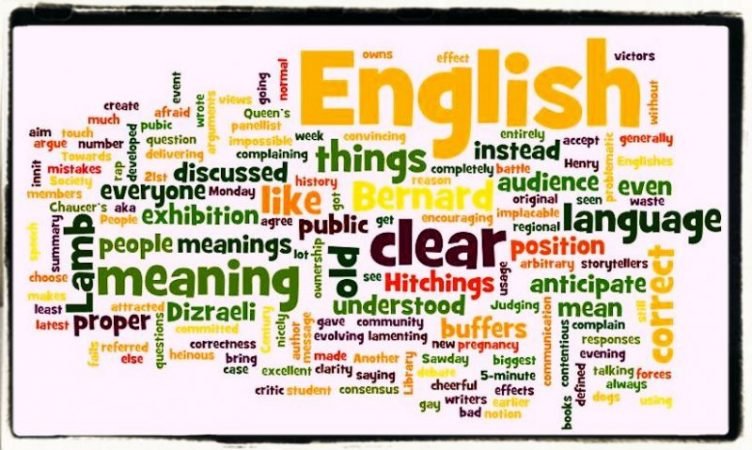 The English lexicon has seeped into Indian culture way before Thomas Macaulay claimed to transform the education system by "forming a class of persons, Indian in blood and color, but English in tastes, in opinions, in morals, and in intellect". What was once a bureaucratic and elitist language, has now become the common mode of communication in the lives of Indians. With the advent of ELT ( English Language Teaching) and the efforts undertaken by the British Council over the years, the ascendancy of the language continues to thrive through decades.
The English language has opened doorways to global networks, information exchange, job opportunities and business collaborations. While its predominance is attributed to economic ties that go way back to the 17th century, the recent discourse on linguistic imperialism and the threat to multilingualism has been a matter of concern for modern governments. Some view ELT as a mode of liberalization while others consider it a burden emanating social divisions. For a country that is known for its diverse culture and heritage, one can see why a homogenous English-speaking society can seem menacing to local languages and civilizations.
English- A Catalyst For Social Division?
The British Council has been beavering away for years to consolidate the linguistic remnants of the colonial reign in the current globalized world order. The process of transforming the status of English from aspirational to universal is one of the primary goals of the programs. At a grassroots level, it all begins through the education system. British goals, both in the colonial period and today, are primarily political and commercial. The British Council's Annual Report 2009-10 states that for an equivalent of every $1.60 of taxpayer's money, it earns $4 more through its English teaching and examining worldwide. Teaching English in countries once administered by the British provides a great market for new economic and political relations.
It is hard to ignore the impact of English when the knowledge of the language is directly deemed for academic excellence among children. What was once a matter of prestige among parents has turned into a necessity for future competence. This evolving perception can be witnessed around the world, wherein South Korea, for example, 'English fever' has driven people to remarkable extremes (from prenatal classes and tongue surgery to sending young children overseas to do their schooling through English). The British linguistic model has become the sole parameter of global competitiveness. In India, the British animated show 'Peppa Pig' was seen to influence kids to adopt a slight British accent in their speech. The popularity of this show is a testament to how language as an agent can hold the power to influence young minds.
Onwards and Upwards- The Future
All being said and done, the spread of English is here to stay. There are over 126 million English speakers in India, according to the British Council census released in 2010 and the number seems to be increasing ever since. Moving forward, the aim should be to harness this knowledge while simultaneously protecting local heritage. The demand for English is a part of a larger picture of change, modernization, access, and growth. It is not simply about teaching something called English but rather involvement in economic and social change; people's dreams and desires; and cultural renewal.
The United Kingdom has recognized these facets of language paradigms and attempted to formulate more inclusive policies. Through one of their endeavors English Next, the British Council has tried to bridge the social gap between English speakers and non-English speakers in India. It also identified the importance of preserving local languages through programs that encouraged at least 2 regional languages to be taught in schools apart from English. These kinds of integrated attempts are the future in tackling the class divide. The rapid growth of Hinglish is an example of the direction India is taking in adopting English mixed with local Hindi communication styles. This shift opens up new avenues of opportunities and upward mobility.
Higher Education Collaboration –
India has one of the youngest populations in the world and is expected to have more than
140 million people of college-going age by 2030. This makes it one of the biggest markets for potential hires, business investments, and trade inflows. With India bracing itself for one of the biggest reforms in its educational policies, it is the right time to forge partnerships with educational institutions in the UK to turn the youth into world citizens.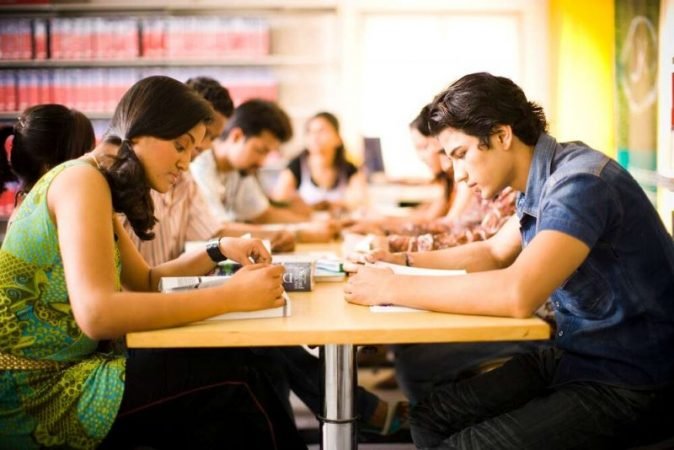 Every year thousands of Indian students attend universities in the United Kingdom and there already exists a great Indian diaspora in the island nation. Nearly 22,000 Indian nationals received a Tier 4 study visa in the UK in 2018-2019 (a 42 percent increase than the previous year). These statistics go on to demonstrate a strong foundation that already exists between the two nations. All that is needed for the governments is to overcome certain logistical and academic barriers to unbridle the full strength of the New Education Policy.
To make India a truly global destination, the current education system needs to meet the foreign standards of grading and qualifications. While knowledge of English accounts for a great bonus to welcome international students, if the degrees awarded are of the global decree, there will be an increased inflow of foreign students in India. Universally recognized qualifications would enable a seamless transition for both nations to exchange knowledge and information. This would also make for a more sustainable and employable batch of graduates.
One noteworthy change in the new policy is the liberty of choice in terms of career opportunities. Diverse programs based on mutual exchange of courses needed by both nations can help build stronger relations instead of simply focusing on international rankings. Universities offering niche courses, despite their international ranking, should not be overlooked. Partnering for courses that align with economic goals should be given priority over the global ranking of the institution.
With the world moving virtual, it is a great opportunity for UK-India collaborative initiatives to take the cost-effective route of online programs and provide quality courses that can be taken through distance learning. With a standardized application procedure, it can help legitimize globally recognized diplomas across fields.
Student recruitment from India can benefit UK universities by providing a diverse campus with a more enriched university experience. The shortcomings in the educational policies of both nations can be overcome with collective efforts. Establishing mutually effective educational partnerships can benefit both nations in building a more competent, skilled, and inclusive youth. The spread of English if coalesced maintaining existing diverse linguistic communities can prove to be a great accelerating factor for the economy.
References-
The views and opinions expressed in this article are those of the author and do not necessarily reflect the views of The Kootneeti Team