India's police visited Twitter offices in response to the accusation of "manipulated media."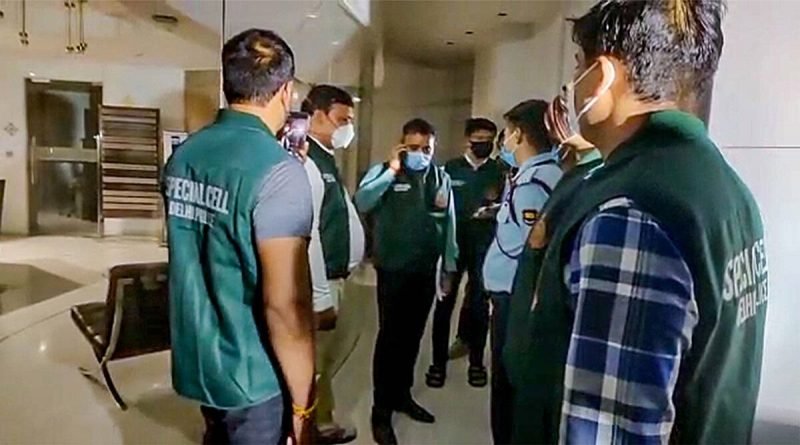 On Monday evening, Delhi police, under the supervision of India's central government, toured two Twitter offices — in Delhi, the nation's capital, and Gurgaon, in the neighbouring state of Haryana — to learn more about Twitter's reasoning for labelling one of the tweets by a partially BJP spokesperson as "manipulated media."
According to live broadcasts by many local news outlets, the Delhi Police Special Cell unit, which probes terrorism and other crimes, vacated Twitter's offices an hour after the search attempt because they were locked and there was no Twitter staff to engage with on the grounds. A Twitter representative did not respond to a request for comment. India, the world's second-largest internet economy, is an important international market for Twitter and many other American tech companies.
Last week, New Delhi sent a notice to Twitter after the social media platform branded a tweet from India's ruling party's spokesman, Sambit Patra, as "manipulated media". Patra said in the tweet that the Congress, India's main opposition party, was using a so-called "toolkit" to sabotage the Indian government's attempts to combat the coronavirus pandemic. Patra's argument has been refuted by Alt News, India's largest fact-checking organisation. The Delhi police said they had received a report about Patra's tweet's designation, which they were reviewing, and that they had gone to Twitter India's headquarters to present the president of the company with a note of the investigation. The police said in a statement that Twitter India's managing director's responses on the issue were "very vague."
"Delhi Police is investigating a complaint in which Twitter was asked to clarify why a tweet by Shri Sambit Patra (BJP spokesman) was classified as 'manipulative.'" "It seems that Twitter has some information that we are unaware of, and they have classified it as such," Delhi Police said in an earlier statement to local television stations and other journalists. "This detail is pertinent to the investigation. The Special Cell in charge of the investigation needs to know the facts. It denied the interpretation of today's case as "raiding" in a follow-up tweet.
The change also comes as Twitter and Facebook get closer to meeting the deadline to comply with India's latest social media regulations. New Delhi warned both companies in a new notice that "failure to comply with IT rules can result in loss of status and protections as intermediaries."
The new development is the latest stumbling block for the American company, which has been battling the Indian government for many months. Following a brief adherence to a New Delhi order earlier this year, the firm came under fire from the government for restoring accounts that had posted tweets critical of Indian policy or Prime Minister Narendra Modi.
In April, Twitter informed Lumen Database that in the previous month, it had taken down or blocked access to more than 50 tweets flagged by the Central government through the Ministry of Electronics and Information Technology. Last month, the two clashed publicly again after New Delhi asked Twitter and Facebook to remove posts critical of the government's response to the coronavirus pandemic.
The views and opinions expressed in this article are those of the author and do not necessarily reflect the views of The Kootneeti Team