India- Strategic autonomy through non-alignment policy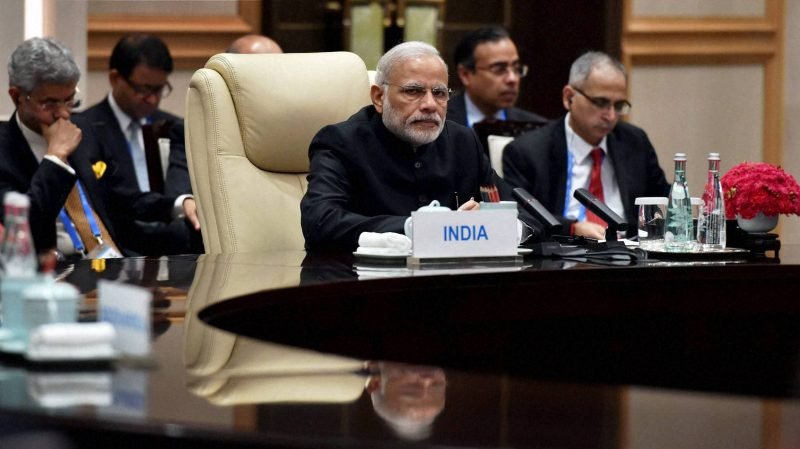 Introduction.
The twenty-first century being the century of reformations, developments, opportunities, technological advancements, and aspirations for all, is surrounded by daunting challenges like cyber threats, warfare, poverty, terrorism, climate change with adverse effects for a longer period. These challenges require cooperation on the multilateral front. In the current scenario of geopolitical developments, two nations waging war against each other pose a great threat and formidable situation for the entire world and pose a question on the credibility of the International Organization to terminate acts stimulating conditions in favor of war.
While the war between Russia and Ukraine is disrupting the stable geopolitical world order, this has created a pitch for the robust diplomatic dialogues, which nations like India is been stressing upon in the United Nations while choosing to remain to abstain on resolutions on the table of UNGA[1]. India's position is best to its strategic national interests, but the sharpened image of India on the international stage has made India's stand important. India amid the war crisis has chosen to adhere to its non-alignment policy that has helped India to secure its national interests, this article attempts to highlight India's non-alignment policies vested interests to secure its strategic interests in the current geopolitical developments.
India's Diplomatic Strength-
India has gained a prominent position in the international arena post the geopolitical crisis very much evident during the Covid'19 pandemic through its vaccine diplomacy as well as its growth in every sector: trade, domestic developments, its ambitious project of "Atmanirbharta" in defense, local production and so on. This has subsidized India and its leadership to badge the status of an "important nation" across the globe.
India's diplomatic relations with nations across the globe are seeing an upward trajectory. Since Russia's military build-up in Ukraine, the Ukraine government is appealing to support Ukraine. Ukraine diplomat Igor Polikha urged India to mediate to bring peace and stop Russia's attack.[2] While these developments are visible India choose to desist to take sides either of the Western nations or Russia, rather India appealed to both the side to resolve the issues through diplomatic dialogues and bring in a solution to the crisis during the voting on a resolution by the US against Russia in the U.N security council.[3]
This clearly states India's policy of non-alignment and adherence to its principle of "Peaceful solution to all the international conflicts in conformity with the U.N charter"[4]. The crucial point here to analyse is why India has been falling back on "abstains", because that is to its best strategic national interests[5], as it keeps India away from leaning towards any one side that can hamper its relations on the other side.
India has been witnessing challenging situations from both its neighbors: Pakistan and China, therefore defense and security are the important aspects for India. And so, India needs to strengthen its ties with its potential allies, and Russia has helped India in its security and economic development. India's relations with Russia are strong in terms of trade, culture, and importantly in the defense sector. Multiple flagship project between India and Russia in the defense sector like developments of aircraft, missiles, and tanks has helped bilateral relations to foster[6]. Russia has been a time and tested ally to India, Russia supported India when special status to Kashmir was revoked back, and also recognized India as a Nuclear technologically advanced nation[7].
China's factor has stridently influenced geopolitics as well as geoeconomics across the globe. The United States and China relations have gained traction over trade issues, China suppressing the Human rights (in case of Uyghurs Muslim's, Hong-Kong protest)[8] that made the US propel its relations with India as a strategic partner in Asia. India's relations with the West: the US, EU are fostered through trade activities that amount to US$ 218 billion. India and US both see China as their rival in geopolitics. Pakistan nurturing the terrorist groupings[9] is looked upon by the United States as a destabilizing factor in the south Asian region[10], also India has very assertively convinced the Western powers how Pakistan nurtures terrorist in its backyard, this has proved to be the impetus for India- US relations to grow strong, with its alliance in the Indo-pacific: the QUAD, 2+2 dialogues, and also US badging status of NATO-level ally to India for defense assistance.[11]
This all has made India a strategic and an important partner for Russia as well as the United States, but the fact is that India has to keep a balance between both nations. This has been seen in the current Ukraine-Russia crisis.
India's Strategic Interest and Prominent player-
India's freedom brought Independence but challenges came along. Sufficient security from the rivals at the borders on both sides has been at the core of India's national interests and so this created grounds for India to foster its ties with its strong and potential allies across the globe, and work with them on factors like resources, technology, the capital.[12]
However, India has advanced its developments through flagship projects like "Atmanirbhar Bharat", through which it is developing tank engines, sensors, radars, helicopters, missiles, tanks[13], and so on to curtail India's dependency on foreign defense products, to strengthen its defense sector.
India's foreign policy with the non-alignment movement as one of the important factors of shaping foreign policy is shaped by making rational choices to maximize its national interests through the selection of effective means.
The transition of the entire geopolitical scenario from the bipolar cold war to unipolar domination to the current forward-looking world order[14], India has significantly survived through, by aligning to its non-alignment policy thereby achieving its national interests and securing its strategic autonomy.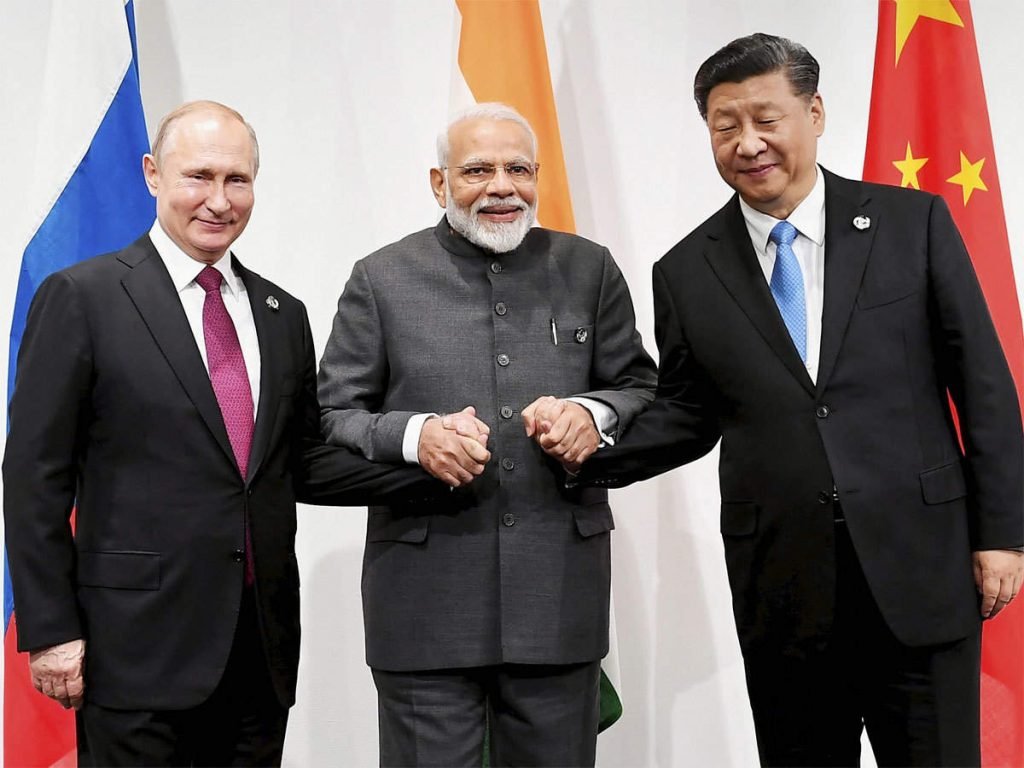 India has been a prominent player in geopolitical developments, especially in today's affairs. With the challenges looming large across the entire globe the tactical solutions that India has proposed are gaining traction to mitigate these challenges like climate change, cyber threat, terrorism, and so on. The covid'19 pandemic left the world with life-threatening vulnerabilities, but the way India has been successful to handle the covid crisis and develop the world's most effective vaccine for all has served India to emerge as the most prominent player in a geopolitical crisis.
In the ongoing Russia-Ukraine war crisis India requested to intervene to end the war and bring in peace, however, India stressed upon the "diplomatic dialogue" tool to bring in solutions[15] and has cleverly eluded itself from taking sides of any of the parties. This position of India has its vested interests with both Russia as well as Western nations, as the non-alignment policy has helped India to secure its national interests.
In the case of India, its security interests and foreign policy have a common arena to formulate and shape relations with the nations across the globe, especially when it is concerned to work with superpowers. India has managed well to balance its relations with the US and Russia though the latter two have differences of opinions for each other.
To conclude, the entire non-alignment policy of India has helped it to foster good relations with the United States as well as Russia. India particularly needs to dwell with the security challenges that are posed by both of its neighbors and so to achieve its developmental goals it is very important to have a robust defense and security mechanism, but that India cannot achieve alone, and has a core essential feature of the geopolitics is cooperation through bilateral or multilateral ways. India has grabbed this feature and its hunt for opportunities to mitigate challenges makes India work with nations across the globe isolating its policy by getting aligned towards one or biased opinion.
India has to focus to achieve its developmental goals and uplift its strategic autonomy and therefore it is necessary for India to stick to its policies, strengthen itself, and work with nations thereby maintaining a balance, non-alignment policy has proved to be the one that can help achieve India its strategic interest and thereby evolve as nations with strategic power.
---
[1] https://indianexpress.com/article/explained/explained-india-abstains-unsc-vote-russia-invasion-ukraine-7791712/
[2] https://indianexpress.com/article/cities/delhi/ukraine-ambassador-to-india-deeply-dissatisfied-with-india-stand-but-modiji-makes-me-hopeful-7789950/
[3] https://indianexpress.com/article/india/india-vote-ukraine-russia-unsc-resolution-7791593/
[4] https://mea.gov.in/in-focus-article.htm?20349/History+and+Evolution+of+NonAligned+Movement
[5] https://acrobat.adobe.com/link/review?uri=urn:aaid:scds:US:6057d437-337e-3655-856c-f787f34c0ffc
[6] https://mea.gov.in/Portal/ForeignRelation/Russia_-DEC_2012.pdf
[7] https://mea.gov.in/Portal/ForeignRelation/Russia_-DEC_2012.pdf
[8] https://www.cfr.org/timeline/us-relations-china
[9] https://www.firstpost.com/world/pakistan-is-known-for-nurturing-terrorists-in-their-backyard-indias-strong-reply-to-imran-khan-at-un-for-raking-up-kashmir-issue-9997041.html
[10] https://theprint.in/opinion/indias-delicate-balancing-act-between-russia-and-the-us/783002/
[11] https://www.hindustantimes.com/india-news/us-elevates-india-s-trade-status-to-nato-level-ally-move-to-boost-access-to-defence-tech/story-0gv9Uu6hYe8gE4ASzImm4M.html
[12] https://acrobat.adobe.com/link/review?uri=urn:aaid:scds:US:44c185a7-4806-31bd-a986-c1060e674ab2
[13] https://www.financialexpress.com/defence/atmanirbhar-bharat-in-defence-108-more-items-to-be-made-in-india-for-the-armed-forces/2262832/
[14] https://acrobat.adobe.com/link/review?uri=urn:aaid:scds:US:44c185a7-4806-31bd-a986-c1060e674ab2
[15] https://indianexpress.com/article/india/india-vote-ukraine-russia-unsc-resolution-7791593/
The views and opinions expressed in this article are those of the author and do not necessarily reflect the views of The Kootneeti Team