A Dive Into India-Argentina Trade and Export Relations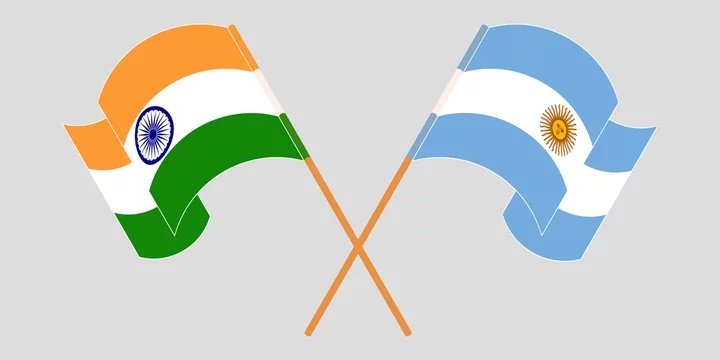 India and Argentina have shared strong, long-standing bilateral relations since the first Trade Commission was established in Buenos Aires in 1943, which was later converted into the Embassy in 1949. What's unique about this establishment is that it happens to be one of the pioneering moves into building a strong Indian presence in the South American continent. Ever since then, the Indian-Argentinian bond has strengthened through various economic, cultural, political, and scientific & technological cooperation.
The recent Strategic Partnership discussion in September 2020 between the two nations has opened doorways to some of the biggest business opportunities. The bilateral trade reached a momentous USD 3.09 billion in 2019-20, marking an increase of 22.74% over the trade in 2018-19. In 2019-20, Indian exports to Argentina were valued at USD 763.23 million whereas Indian imports from Argentina were around USD 2.33 billion.
What is astounding to note is that despite lockdowns around the world (due to the Coronavirus pandemic in 2020) taking a toll on economic ties and supply chains between nations, trade between India and Argentina in fact increased 13.26 % during the first eleven months of 2020, compared to the same period of 2019. The main areas of business collaboration between India and Argentina remain to be the agricultural exports, automobile industry, textiles, petrochemicals, and pharmaceuticals. So, how is this relationship going to look like in a post-COVID world where self-reliance is key and yet mutual cooperation can benefit all the parties involved?
Agribusiness
Food export is one industry where both countries can tap into each other's potential for mutual benefit and expansion. India being an agrarian economy can learn from Argentina in the areas of post-harvest management that they are much acclaimed for. Argentina with its knowledge of productivity improvement per hectare can help India with its shortcomings. Simultaneously, India being one of the countries with high crop stability and asynchrony can share that knowledge and technology with the Argentinians. Considering the complementary nature of their exchange, government involvement in the areas of agro-equipment and agrochemicals can strengthen the already powerful ties.
In a discussion with Daniel Chuburu, the Argentinian ambassador to the Embassy of India, he remarked, "India needs food security, not only in terms of self-sufficiency but also export capacity in some sectors to buy what cannot be produced." Currently, India is reliant on Argentina for products like soybean oil and sunflower oil which account for 90% of the exports. Another major food item with increasing demand in India is peanuts. The consumption of peanut butter is on a rise and hence the possibility of importing peanut oils can be another area to be explored. Argentina is a major actor in the global wine industry as well with innovation taking place in the production and harvesting of high quality grapes, something that India could harness along with importing fine wines.
Pharmaceutical industry
Known as the pharmacy of the world, India has been a major provider of pharmaceutical products to Latin American countries with exports valuing at USD 724.546 Million in 2018. Although from this figure, Argentina claims a share of only USD 9.69 Million. Indian pharmaceutical companies were kept out of the Argentinian markets until 2012 when the Indian government, through the Indian Embassy in Argentina raised this issue with the Ministry. Prior to this protest, India's exports of pharmaceuticals to Argentina were limited to raw materials and fine chemicals for the production of medicines by state and private sector laboratories. But now, there is an inflow of medicaments like antibiotics, medicaments consisting of mixed or unmixed products for therapeutic or prophylactic purposes, and vaccines to Buenos Aires.
With the ongoing pandemic hitting almost every nation in the world, India has been lending its helping hand to its counterparts in the southern hemisphere including Argentina. India lifted the restrictions imposed on the exports of Hydroxychloroquine and Paracetamol in April 2020 while Argentina is also set to receive 580,000 doses of the Oxford University-AstraZeneca vaccine from India's Serum Institute. This mutual cooperation in providing relief during such a crisis can set a positive precedent for more such future collaborations.
In fact, Ayurvedic medicines (a heritage India is proud to own) are now easily acceptable in Argentina and the country is seeking Joint Ventures with Indian companies for intermediates and raw materials for pharmaceuticals.
Investment Opportunities
Argentina presents itself as a great potential market for the generic drug industry along with medical equipment. Instead of waiting for the government to ease drug trade restrictions, Indian companies can explore opportunities for joint ventures with domestic pharma companies and labs.
India with its advancement in livestock rearing can help Argentina curb bovine diseases that plague the livestock industry in the country. Technological cooperation with the National Institute of Agricultural Technology can combat foot-and-mouth disease and bovine sadness through initiatives like Bio Jaja.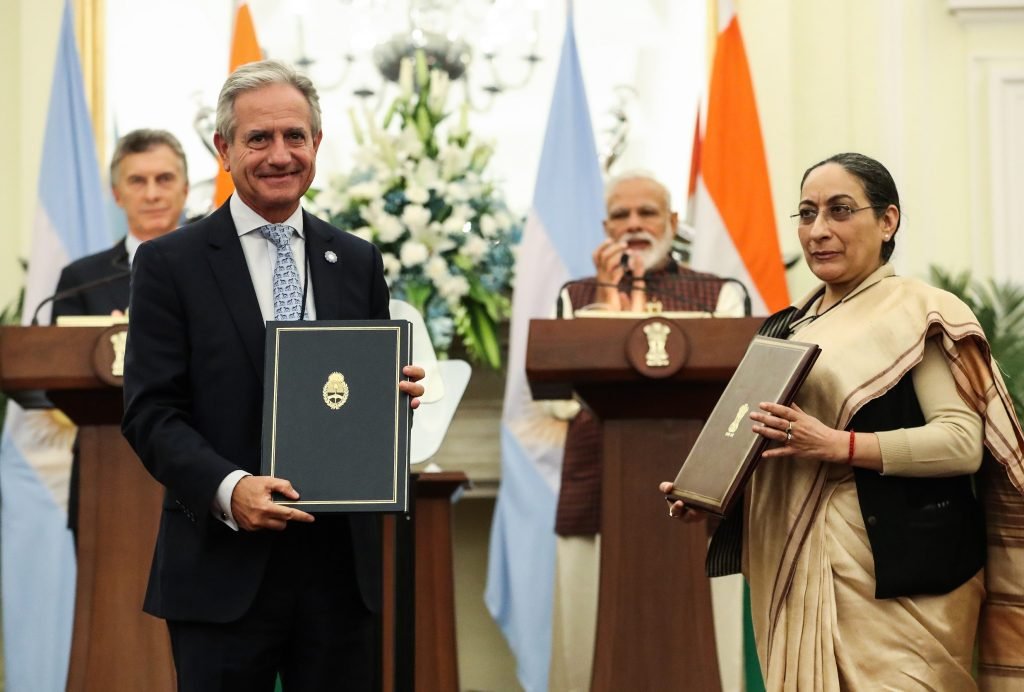 The Strategic Partnership discussion also encouraged boosting cooperation in the nuclear energy sector leading to the signing of an MoU. This opens up various avenues for investment in the production and research of reactors. INVAP, an Argentinian state-owned company has is in fact in its last phase of developing a molybdenum plant in Mumbai called the 'Fission Molly Project'. In response to the COVID-19 economic relief, India has also announced a stimulus package to develop nuclear reactors for medical manufacturers under the modality of public-private partnership (PPP). This is set to augment the booming startup ecosystem in India by encouraging tech entrepreneurs to collaborate with companies in the nuclear sector through Technology Development-cum-Incubation Centres.
There are a lot of arenas left to be explored in the partnership between these two nations. With continued support and increased cooperation, both can strengthen their economic influence in corresponding regions.
The views and opinions expressed in this article are those of the author and do not necessarily reflect the views of The Kootneeti Team