India's Defence Ties with Major Powers and Its Impact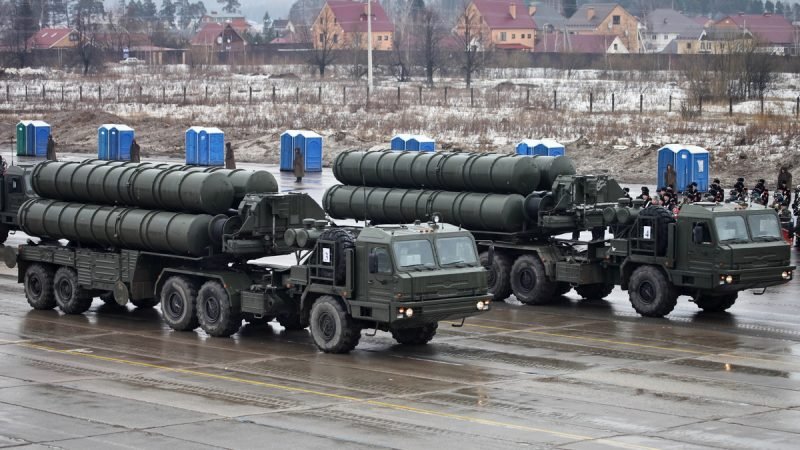 Abstract
India as often said came to existence only after 15 august 1947. But it has a glorious past. It always saw itself as a major power and believed itself as a 'Jagat Guru' (Universal Guru) and again aspiring to become a global power from merely a regional power. India is always known around the world for its soft power. India's culture, traditions, values, religious belief and the recent gaining momentum of celebrating international yoga day has allowed the world to connect to India. With this soft power, India has always gained a place in the heart of the people around the world. After the Westphalia model of the nation-state, the hard power emerges to be more promising. Nation achieves hard power to protect its national integrity and sovereignty.
Hard power if simply put is the muscle power of a nation i.e. the strength of the military. 100 year of Colonial rule, late entry into the industrial revolution and later less focus on defence by the successive government after independence had made India dependent on the foreign nations for its defence equipment requirement.
India since independence has relied on the various countries for its defence equipment. India had a defence deal with the countries like France, Israel, Sweden, the UK, the USA, the USSR and others to meet its requirement.
As the situation on the border is very critical and India may have to face two-front war.  It's crucial to have an overview of India's defence ties.
This paper will try to answer the question like what is the various defence deal of India in the last decade? How the defence deal can be India's strategy to keep the world power to its side? And finally to answer which country can turn out to be more reliable and time tested defence partner for India?
Introduction
According, to a report published by Stockholm International Peace Research Institute (SIPRI) in March 2020, India is the second-largest importer of the arms in the world. Interestingly, it lost its place to Saudi Arabia just because of the delay in the delivery of the weapon systems.
Surrounded by two hostile nuclear power nations and with the absence of any military alliance, India not only has to be self-reliant but also has to keep itself on tows to keep its security and sovereignty intact. India has a long ambition to be self-reliant on defence production. However, it still relies heavily on the foreign nations for its key defence equipment. Recent border standoff and killing of 20 Indian solider on Line of Actual Control has again ignited the debate that whether India is prepared for a two-front war or not.
India is the world 5th largest military spender. It has spent over $80 Billion in the last two decades for its military. India's defence budget for 2020-21 stands at 3.37 lakh crore ($45 Billion). It's crucial to understand that only 35% of the total allocated budget is available for the modernization of the armed forces and rest goes to salary and pension of the personnel. There has been a serious hollowness in the defence procurement for the armed forces. Looking at the border tension, Indian armed forces is having a critical shortage of fighter jet, AWACs, drones, light helicopter, Submarine, minesweeper and protective gears. Russia was always the natural choice for India due to its close relations with the erstwhile USSR. Rajeshwari Pillai Rajagopalan, a distinguished fellow at ORF argued that a shortage of defence equipment is more due to lack of structural procurement mechanism. She claims that the current acquisition process clearly indicates the major flaw in the Indian political system and governing institutional mechanism.
Constant acquisition claim on various crucial defence deals actually slowed down the process of its procurement. Indian Air Force which has sanctioned strength of about 42 squadrons is currently operating just 31 squadrons. It is important to note that out of the current operating squadron half are mid 80's and 90's designed aircraft and on the verge of decommissioning. Both Harsh V Pant and Pushan Das argues that the recent acquisition of 36 Rafael from Dassault in the fly-away condition is by no mean solution to India's aircraft shortage but it is further hampering the fleet standardization. India's defence modernization efforts ultimately depend on reforming and building indigenous production capability. Further, there is a lack of transparency and accountability in various state organizations that are responsible for indigenous design and manufacturing of weapon equipment and ammunition for armed forces.
Lack of credible private player keep much weight on state-owned DRDO (Defense Research and Development Organization), OFB (Ordnance Factory Board) and DPSU's (Defense Public Sector Units) lack adequate capacity to meet the requirement of India army. Also, the state own HAL (Hindustan Aeronautics Limited) is failed to deliver the effective multirole medium aircraft 'Tajes' after 30 years in making and so far Tejas Mark 1 proves inadequate for IAF needs. The Indian Air Force is one of the best-funded air forces in the world. However, paradoxically it's most underfunded for the allocated task.
Recently, when china cut its troops size to improve the modernization process, India became the largest standing army in the world in terms of the sheer number of personnel. Indian Army is believed to be, one of the most disciplined forces in the world, however, its capability to carry out a military operation in the multi-domain, technology-dominated battlefield of the future is questionable.
Is Russia is the right option now?
As mentioned earlier Russia remains the natural choice when it comes to defence procurement for Armed Forces. Thus, making Indian forces heavily dependent on Russia for logistic and ammunition support. This situation turns out to be more complex post-cold war period and especially when China is in close relationship with Russia. However, Moscow remains the time tested friend of New Delhi and it is evident from fact that India urgently speeds up the process to buy 33 fighter jet (upgraded 21 Mig-29 and 12 Sukhoi MKI) during the scuffle between china and India. Although it is accepted fact and also argued by Maj. Gen. Mrinal Suman (Retd), that defence deal is a major part of the foreign policy goals. He also argued that India by no means allows and want Russia to supply the key defence equipment to Pakistan. The sudden move by New Delhi can also be seen as the part of a bigger policy goal to keep Russia either on its side or neutral during the time of possible India-China conflict. India currently operating Russian made aircraft like SU30 MKI, Mig-21, Mig-29, Mi-17, Ilyushin ll-76 and Kamov ka-31.
At the same time, Indian Navy operates Russian made Akula class II, a nuclear-powered attack submarine, Chakra, Sindhugosh class attack submarine, India's sole aircraft carrier Kiev class INS Vikramaditya, Rajput class destroyer and Talwar class frigate. Along with this Indian army relied heavily on Russian origin equipment. The 95% of the army fleet of around 2,200-2,500 main battle tanks like T-72 and T-90S variants are of Russian origin. In addition to this, a large part of artillery asset includes soviet era M46n130 mm guns, D-30 122 mm gun. Both the nation is also involved in the joint collaboration in Brahmos and 5th generation fighter jet programme.
Further, generation of soldiers weaned heavily on Moscow's weaponry for over four-decade. Journalist Rahul Bedi in his article 'dependable ally' argued that Russian equipment comes with an advantage that was difficult to ignore, like their low-cost price, operational durability in extreme climatic condition and above all the operational familiarity of lots of army personnel from a rural and non-technological background, whose educational qualification is questionable.
Russian equipment will surely be the part of Indian defence for next two decade or so. As Indian forces totally rely on Russians for maintenance and upgrade of Original Equipment Manufacturers (OEMs).
Thus, Recent S-400 triumph and many recently purchased fleet from Russia will not able to make Russia irrelevant in the Indian defence market. Many argued that china also posses the same equipment and can be irrelevant. But strategist sees it's an advantage as it's always better to know about the equipment that adversary posses.
Will the USA be new normal?
According to Maj. Gen. Mrinal Suman (Retd), the US-made equipment is superior and provides India with a major advantage.
India is closer to America than ever before or it's better to say that for a time being New Delhi's interest is colliding with that of Americans. As china posing a challenge to the US hegemony and trying to nibble Indian Territory which posses a threat to India's sovereignty. Seizing the opportunity both the nations are trying to build the defence partnership to safeguard their national interest.
Harsh V Pant, professor of International Relations at King's College London stated that 'India is key to US' for the greater power stability at Indo-Pacific. Both the USA and India had signed GSOMIA (The General Security of Military Information Agreement) in 2002, LEMOA (Logistic Exchange Memorandum of Agreement) in 2016 and CISMOA (Communication and Information Security Memorandum of Agreement in 2018.
Indian Armed Forces currently and mainly operating American made Boeing AH-64 Apache, CH-47 Chinook multi-mission helicopter, M777 Howitzer and P-8I submarine patrol aircraft and others. It is important to note that these all deals have been concluded in recently. This shows that India is rapidly moving toward procuring US defence equipment. However, when it comes to operating US-made equipment it comes with certain condition thus making them irrelevant in the hour of need. For example, under the agreement, American made Austin class INS Jalashwa cannot be used for offensive purposes, making capability-impotent at the crucial times. Also, the USA is quite hesitant in transferring the technology. However, the mutual and coinciding national interest of both the democracies will keep them together for a decade and beyond.
Can players like France, Israel and Spain can be the option?
Cold war period and India's decision to join NAM (Non-Alignment Movement) has a huge impact on India's Foreign Policy. India though was part of NAM but its socialist government in many ways made it almost an ally of USSR. End of cold war following the breakup of USSR made India compulsive to search for new defence partners. France being one of the permanent members of the UN Security Council turns out to be an attractive seller. With having technology suiting India's defence requirement. India culminated much defence deal with France and reciprocating, France support India's entry as a permanent member of UN Security Council. IAF is currently operating French-made Dassault Mirage 2000, SEPECAT Jaguar and recently finalized the deal for 36 Dassault Rafale.
On the other hand, Israel is the only nation that kept genuine interest in India's defence and proves itself worthy during the Kargil war. Israel supplied Indian air force (IAF) with unmanned aerial vehicle (UAV), searcher and surveillance system for jaguar and mirage squadrons, upgraded Mig-21 aircraft and deliver the laser-guided bomb( LGB) and 160 mm mortar ammunition for Indian army. When India is all set to embark the relations to a new height, CBI (Central Bureau of investigation) registered a corruption case against Israel aerospace industries (IAI), and Rafael advance defence system in relation to the procurement of Barak missile.
It was only after the Modi government that lifted the ban on both companies that made little progress in bilateral relation of both the countries. Currently, Indian Armed Force is operating Heron (an unmanned aerial system used for intelligence, surveillance, target acquisition and reconnaissance purpose), SPYDER-MR air defence system (Spyder is the low-level quick reaction missile), Barak surface to sir missile, Python-5 it is full sphere infrared air to air missile complemented by Derby, an active radar air to air missile. Acquiring a weapon from Israel comes with an added advantage. Pakistan which does not recognize Israel as the state does not have any access to these weapons.
Conclusions
It has been clearly analyzed that India chooses its defence partner not only to meet its defence requirement but also to keep the geopolitics of the region in check. India deals with almost all the major powers expects china for its defence requirement. India is walking on a thin line where on one hands its procuring weapon for its security purpose and on the other hand managing international politics by procuring them. However, the ultimate strategy shall only be that of self-reliant in defence manufacturing. More the nation allow other nation to have a stake in its national security, better are the chances for an adversary to keep the track of national interest of the nation.
Second, India needs to understand that repeated allegation of corruption in procuring weapon can prove to be lethal for national security. This not only increases the price of weapon but also create a trust deficit between the nations. Third, New Delhi needs to have a specific policy regarding its defence requirements. Just procuring weapon for the sake of procuring it cannot be the right option.
The views and opinions expressed in this article are those of the author and do not necessarily reflect the views of The Kootneeti Team