South Korea's Democratic Retrogression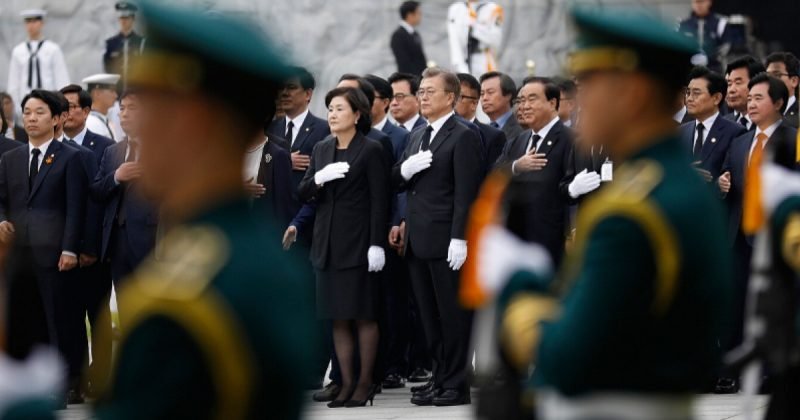 Introduction
South Korea democracy is seeing itself on thin ice since the past few governments. The country which is regarded as the Democracy Dragon instead of seeing a steady democracy is experiencing democratic backsliding. It has been observed in democracies all around that in times of crises the system either has the maximum capacity to be united or they can easily be tested for their resilience. Political polarisation is all but inevitable if hate and confrontation overpower tolerance and compromise, and if the exercise of power slides from impartiality toward abuse.
The situation in South Korea is treading around dangerous waters when it comes to protecting and safeguarding the bureaucratic branches. The country has seen a massive range of candlelight protests before Moon Jae-in took office, the administration had a golden opportunity to capture the people's aspirations for a mature democracy and take decisive steps to consolidate South Korea's democracy. There were also high expectations because key figures in Moon's regime had been pro-democracy activists in the 1980s.
The Decline
The first signs of democratic decline usually appear when those in power demonize the political opposition and seek to eliminate it. The regime's new ruling elite, intoxicated by an outdated sense of moral superiority, prides itself on having come to power through a "candlelight revolution." It proclaimed that it would eliminate reactionary elements once and for all and change the mainstream of South Korean society. Proclaiming themselves as the only rightful heirs of the candlelight legacy, they labeled the political opposition as "deep-rooted evils" to be eliminated and denounced the conservative press as "fake news." There is nothing new in Korean politics about an administration differentiating itself from its predecessor and rooting out past corruption. The example of Cho Kuk can be cited, he was to be appointed as justice minister but a plethora of corruption charges emerged and was forced by the ruling party to resign within a month of attainting office. South Korean society continues to fragment under A pervasive atmosphere of mistrust and conflict between individuals, groups, and generations.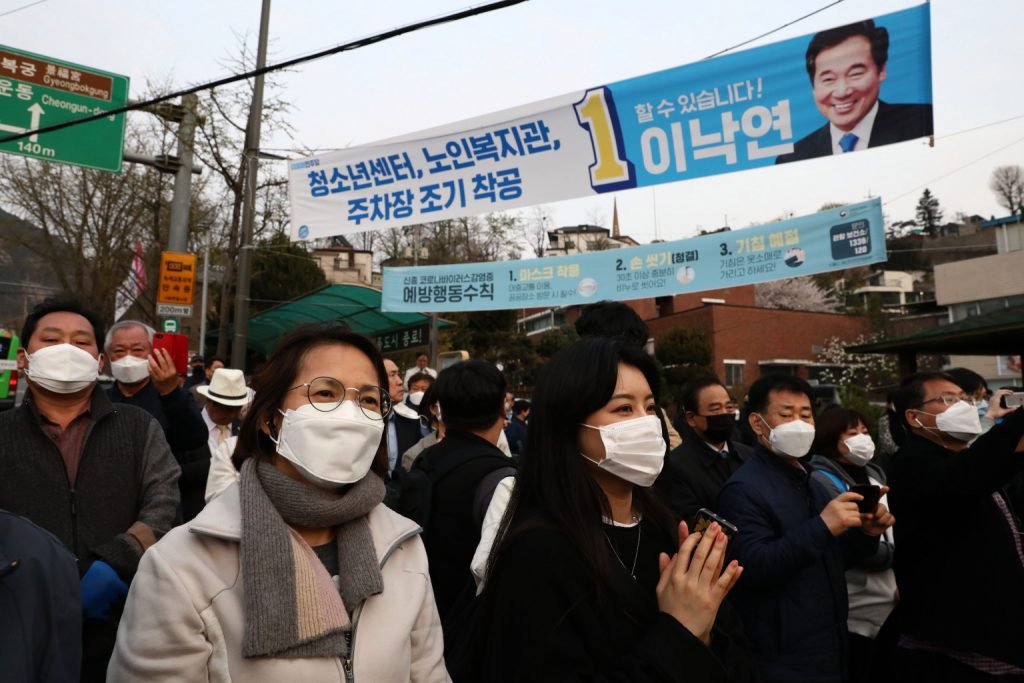 Politicisation of the courts
It's an emerging issue in the South Korean society. South Korean Prosecutor's Office Act which prohibits the prosecutor's applications to Cheongwadae, an executive office, however, this act has been exploited in which recently retired prosecutors could re-apply, which can lead to bias and rulings based on personal preference versus legalistic decision making, which undermines the judicial court which can follow unprecedented convolution of the separation of powers. When judges who openly called for the "eradication of deep-rooted evils" in the court retire and then immediately run for the National Assembly as candidates of the ruling party, it also undermines the separation of powers. Moreover, if judges who are associated with particular decisions (such as the one on compensating victims of Japan's wartime forced labor) or particular issues (such as the alleged "blacklist" of judges kept by the Supreme Court during the Park Geun-hye administration) immediately enter politics, there will be questions about political motives behind their rulings. This kind of precedent runs the risk of motivating judges with political ambitions to issue rulings based on political considerations instead of on legal principles, undermining the integrity of the court.
Chauvinistic Populism
Noticed on a rise in South Korea, the political appeal to ordinary people against the elites, has led to the rise of logos and pathos as forms of appeal; civil discourse is seemingly becoming non-existent in society. With plans to raise the minimum wage under the Moon campaign, there was push back by economists looking at a long-term view urging the minimum wage should be increased to reflect the self-employed population. The economists' legitimate criticisms were overlooked by Moon, who fervently believed that it would reflect the interests of the privileged, in turn, because of the increased minimum wage, self-employed individuals were severely hurt financially. At the beginning stages of Coronavirus, South Korean doctors urged for the temporary ban of Chinese travellers, Moon defied the orders coming to the aid of China, which have led to disastrous effects for South Korea and its citizens. When populism is on the rise, political logic and emotional appeals take canter stage, expert opinions are dismissed, and rational debates become difficult.
Conclusion
The symptoms of political backsliding in South Korean society are now appearing everywhere. It is not possible to easily ignore these signs as the rising pains of democratization. Every is couched in a degree of procedural validity under the statute, taken separately, and the speed and intensity of each creation are gradual. One day, the radical deterioration of political norms through several realms could abruptly come together to plunge South Korean democracy into a deep recession. To reiterate, procedural authority is not adequate to defend western democracy. In reality, it is important that political values be internalized and adhered to. Only this will help South Korea to transcend the politics of intense conflict that has broken the nation apart through divisions of ideology, class and generation.
References
Aridi, R. (2020). How democracies are now 'backsliding' in countries from Russia to the United States. Sciencemag. Retrieved from https://www.sciencemag.org/news/2020/09/how-democracies-are-now-backsliding-countries-russia-united-states
Baker, J. (2020). What South Korea's Candlelight Revolution Tells Us About Defeating a Right-Wing Autocrat. Jacobin Magazine, (38).
Hancock, B. (2009). Is South Korea backsliding on its democracy movement?. Retrieved 30 October 2020, from https://www.csmonitor.com/World/Asia-Pacific/2009/0914/p10s01-woap.html
KBS World. (2019). President Moon Apologizes for Failing to Keep Minimum Wage Pledge. Retrieved from http://world.kbs.co.kr/service/news_view.htm?Seq_Code=146656.
Kong, K. (2020). South Korea's Moon Seeks to Punish Top Prosecutor: Channel A. Bloomberg Quint. Retrieved from https://www.bloombergquint.com/onweb/south-korea-s-moon-seeks-to-punish-top-prosecutor-channel-a
KoreaJoongAngDaily. (2020). Cho abused power to halt probe, former Blue House aide testifies. Retrieved from https://koreajoongangdaily.joins.com/2020/10/26/national/politics/Cho-Kuk-Park-Hyoungchul-Yoo-Jaesoo/20201026170300444.html
Shin, G. (2020). South Korea's Democratic Decay. Journal of Democracy, (3), 100-14.
The views and opinions expressed in this article are those of the author and do not necessarily reflect the views of The Kootneeti Team