How the strategic location of Xinjiang-GB-Kashmir corridor poses a threat to India?
On 15 January 2021, the Government of Pakistan instructed its public work's department to develop a project concept clearance proposal for 'Xinjiang-GB-Kashmir Road' – a new transit and trade overland border route with China and further extending to Afghanistan. This project is viewed as another crucial route under the China-Pakistan Economic Corridor (CPEC) which has been earmarked as a flagship project of China's 'Belt and Road Initiative (BRI).' The new route proposes to construct a 10-meter-wide road from Mustagh Pass in the border of Xinjiang Uighur Autonomous Region to Muzaffarabad in POK via Skardu city in eastern GB region. It should be noted that currently, China and Pakistan are only connected through Karakoram Highway (1978) which was upgraded under CPEC's first five-year phase, and the new road 'Xinjiang-GB-Kashmir' aims to cross Skardu City, which not only serves as a supply artery of Karakoram but is also situated close to Siachen Glacier – a prominent battlefield for Indo-Pak.
It is quite self-explanatory that the new initiative will potentially boost Beijing's and Islamabad's military co-action against Indian forces in Ladakh and the rest of Kashmir, especially after the world witnessed the growing Sino-Pak cooperation under the framework of CPEC on March 28, 2020, when ventilators, protective gear, testing kits and masks were transported to Pakistan via Karakoram highway, signifying the land-linkage to serve the purpose beyond commercial trade & investment.
Threat to India
Xinjiang Uighur is an autonomous region of the People's Republic of China which shares its border with Kashmir, the former princely state which is now divided into three parts – Jammu & Kashmir and Ladakh (administered by India), Azad Kashmir and Gilgit-Baltistan (Pakistan occupied Kashmir) demarcated by Line of Control (LOC) and Aksai Chin (the disputed area between China & India) demarcated by Line of Actual Control (LAC).  
In the light of these border complexity, the Xinjiang-GB-Kashmir corridor will pass through Skardu City which is located near Siachen Glacier – a known Indo-Pak battlefield that emerged out of Shimla Agreement (1972) as it laid imperfect demarcation of territory resulting in two different ceasefire coordinates along the LOC. India after 'Operation Meghdoot' (1984) attained hold over the Siachen area which till date serves as a shield between Baltistan (PoK) and the Shaksgam valley controlled by China, enabling India to counter Sino-Pak connectivity. However, the onset of the new corridor linkage might erode India's shield as it will not only enhance trade between China-Pakistan but will also stimulate allies' military interoperability in any contingency along the border resulting in wartime complication and a threat to India's hold over Siachen and Ladakh. Apart from this, Indian military considerable invest a lot of resources in terms of finance, manpower, medical assist, and material equipment for Indian defence at Siachen given the climate adversities, hence, deeper Sino-Pak connectivity and cooperation will demand a greater proportion of funds by India to combat Sino-Pak aggression and retain its hold over its territory.
Secondly, the Xinjiang-Kashmir Corridor will connect Yarkand to Muzaffarabad, where the latter falls in the southern flank of GB, which is close to LOC, hence it can be surmised that a new supply line might operate from China to Pakistani forces deployed at LOC providing them security support to assert their claim over PoK more firmly than before.
Thirdly, the Chief Minister of GB, Khalid Khurshid posted an online video announcing that his administration further looks forward to building westbound highway linking Karakoram Highway from GB to Chitral – a Pakistani district that straddles Afghanistan's Wakhan Corridor which borders with Tajikistan and extends to China via GB. This will allow China – the biggest rival of India to intensify its regional influence and global power.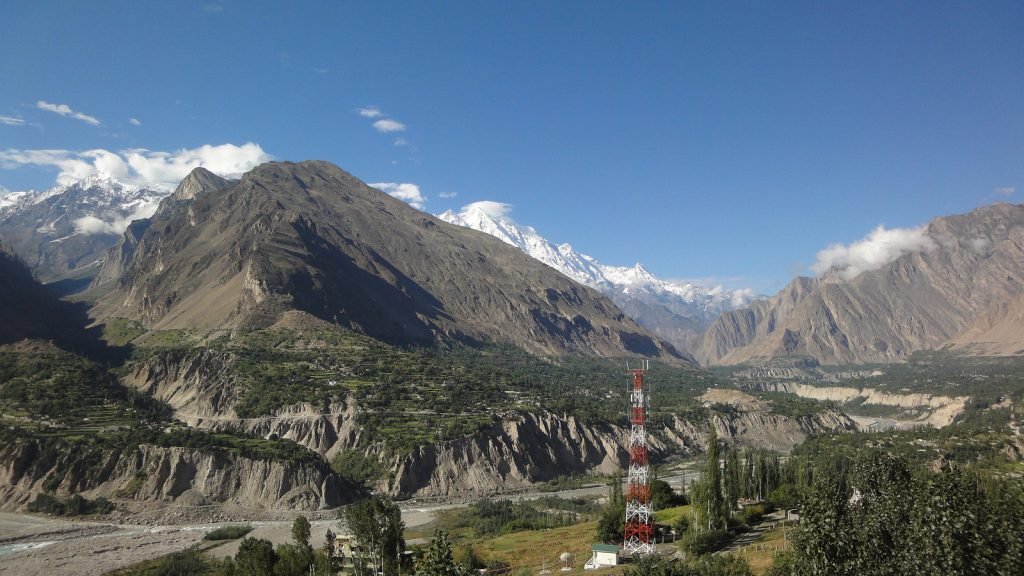 It is imperative to analyze the recent development in the light of Indo-China realignment in May 2020, which seems like a provocation due to the progress of Indian initiative of Darbuk-Shyok-Daulat Beg Oldie Road (DSDBO) which runs parallel to LAC and connects Leh to DBO which is situated at the base of Karakoram Pass in Aksai Chin. DSDBO serves as an all-weather road allowing India to deploy army troops faster in the area, hence this poses threat to China's hold over Aksai Chin and its corridor networks of CPEC. Moreover, the recent revocation of Article 370 by India has enabled Ladakh as a Union Territory to stands out of the disputed region of J&K, compelling China to carry out negotiations over Aksai Chin which it earlier refused citing Ladakh's disputed status. Therefore, it can be said that Xinjiang-GB-Kashmir Road initiative aims to enhance China's BRI project by strengthening Sino-Pakistan relation to counter India at border front and retaining its claim over Aksai Chin, further this expansionist strategic approach of China via BRI also symbolizes its fight to counter US hegemony and restore China's 'rightful' great-power status in the world, as quoted by Beijing's foreign policy.
The views and opinions expressed in this article are those of the author and do not necessarily reflect the views of The Kootneeti Team