QUAD Plus to save Indo-Pacific from autocracy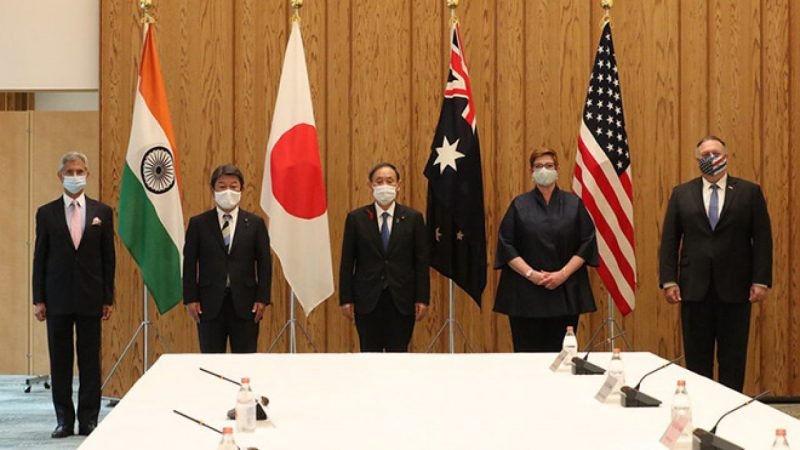 The 21st-century world has got more democracies than its predecessor. Numbers of autocratic regimes are down to 80 in 2018 from 130 in 1950 and democracies are up and about 99 in 2018 from mere 25 in 1950. Yet, the remaining autocratic regimes' intensity in so far as their brutalities and human right violation are concerned has not gone down. Some of them have not restricted their activities in their ruling states only. They're expansionists, and don't hesitate to go for geographical expansion into other sovereign territories incompatible to their ruled nations' culture, religion, politics, civilisational behaviour, etc. resulting resistance, bloodshed and crime against humanity. Unfortunately, they use to get their like-minded allies too.
China and its leadership's expansionist and autocratic impulse
After the death of China's first Paramount Leader Mao Zedong, who too is the founder of Chinese Communist Party(CCP) and the People's Republic of China (PRC) in 1976 ending his autocratic rule of 27 years, for about four decades, his successors went ahead single-mindedly building Chinese economy, embracing Deng Xiaoping's the concept of Socialist Market Economy to reach the present status of No.2 in normal GDP and No.1 in terms of PPP, not seen during the rule of nation's founding father, who tried to build an economy with draconian policies of 'Big Leap Forward' (1958-1962) responsible for brutal deaths of more than 40 million people. Apart from building the economy, Communist China too went ahead building the nation's military to reach the present position of the world's No.3 most powerful (conventional) defence force. Now, People's Liberation Army Navy is regarded as the world's largest Navy with 350 ships and submarines including over 130 major surface combatants. During the period except for a fight with fellow communist-ruled Vietnam in 1979 in which China had a humiliating retreat, the nation was not found involved in a major geographical expansionist adventure, a noticeable departure from Mao-era during which China had completed the annexations -using characteristic communist hegemony and deceit, and force and brutality- Tibet, Xinjiang, Inner Mongolia, Manchuria and India's Aksai Chin with mainland China.
Since the ascendancy of Xi Jinping as General Secretary of CCP in 2012, China is found has returned to the Mao-era belligerence both domestically and internationally backed by already developed economic and military prowess. Domestically, he has systematically eliminated his political rivals, many on the ground of their alleged involvement in corruption and disloyalty to CCP, and has been suppressing rebellions in typical Communist model of brutality in Hong Kong, Xinjiang, Tibet, etc. And, internationally, PRC has literally occupied the East China Sea and resource reach the South China Sea, which are world's two of the major shipping routes, factually throwing to air these two seas' several littoral states' claims for fishing and sea wealth abusing time-tested and honoured United Nation Convention on the Law of the Sea (UNCLOS). Nowadays, People's Liberation Army Navy (PLAN) is found engaged in sabre-rattling SCS's littoral nations' fishing boats and sea bed drilling for natural resources. Apart from the above activities, China is found in conflict with almost all neighbouring states for land picking up a leaf from this and that history books as if entire Asia was once ruled from Beijing and wants the same right to be restored in the 21st century. In the meanwhile, China is found not adhering to the spirit of Declaration and preserving the Hong Kong's autonomy and freedom as per Sino-Britain Joint Declaration 1984, brutally suppressing the religious right of Uyghur and Tibetans, and latest being incursed into the Indian territory in Ladakh where PLA attacked unarmed Indian Army killing its 20 soldiers disregarding decades' old bilateral agreement to not use lethal weapons while patrolling disputed border. And the violations of Taiwan Strait midline by Chinese fighter jets have been a regular feature. All the above discussed recent PRC activities accompanied by its origin pandemic Covid19 have pushed the Indo-Pacific region to a terrible state of chaos.
In 2018, Xi Jinping got constitutional amendment repealing the Deng Xiaoping's made 1982 provision fixing tenure of nation's President to avoid Chairman Mao Zedong kind long autocratic rule to remain as Paramount Leader for life. Now, Xi regime has been working on a plan to modernize the PLA by 2035 and make it 'World-class' by 2050 so that it fights and win war anywhere in the world. Now, one can visualize if Xi's scheme of thing succeeds, what would be its impact on the political scenario of the world and the fate of the increasingly popular democratic system of governances.
China's deceptive debt diplomacy
Now, People's Republic of China is the largest economy in the world at $27.31 trillion in PPP superseding Democratic US economy, which now stands at $21.44 trillion in PPP, and China is the second-largest economy in normal GDP at $14.14 trillion. It has the world's highest foreign exchange reserve at $3.1 trillion. It is the world's major lender with outstanding claims exceeding more than 5% of global GDP (As per Harvard Business Review column "How much money world owe to China?" February 2020). HBR research shows that China has extended many more loans to developing countries than previously known. This systematic underreporting of Chinese loans has created a "hidden debt" problem – meaning that debtor countries and international institutions alike have an incomplete picture on how much countries around the world owe to China and under which conditions. In total, the Chinese state and its subsidiaries have lent $1.5 trillion in direct loans and trade credits to more than 150 countries all over the globe which has enabled her to be world's largest creditor surpassing traditional and official lenders such as the WB, the IMF, etc. Further, it is to be noted that the debtor countries themselves do not collect data on debt owed by state-owned companies which are main recipients of Chinese loans. 
Developing countries debts are accumulating fast. For the 50 main developing countries, the average stock of debt owed to China has increased from less than 1% of debtor country GDP in 2005 to more than 15% in 2017, a dozen of them owe a debt of at least 20% of their normal GDP. Apart from the above, when adding portfolio debts including the $1trillion of US Treasury debt purchased by China's central bank and trade credits to buy goods and services, the Chinese government's aggregate claims to the rest of the world exceed $5 trillion. In total, countries worldwide owed more than 6% of world GDP in debt to China as of 2017.
China'a strategic infra development around the world
Now, China has been building its initiated infrastructure projects namely Belt and Road Initiative (BRI) and String of Pearls in countries, many of them are ruled by theocratic, autocratic and corruption-tainted rulers. BRI is 21st Century Silk Road connecting China with South East Asia, South Asia, Arab's Gulf countries, North Africa and Europe for transport, energy, mining, IT and communication, etc.; and under String of Pearls, a large number of ports projects, which is the network of Chinese military and commercial facilities and relationships along its sea lines of communication extended from the Chinese mainland to Port Sudan in the Horn of Africa, are built. As per the evaluation of Chinese activities in Indian Ocean Region(IOR) by this author, the String of Pearls is exclusively designed to strangulate the world's largest democracy and third largest economy in PPP i.e. India as it is the only nation in the region, which has the potential to challenge the hegemony of Communist China apart from ensuring its uninterrupted energy flow from the Persian Gulf.
Post-Ladakh incursion and Galwan Valley skirmish, when India got overwhelming support from developed, developing and democratic nations, and later, she squeezed bilateral trade and commercial relation with China, it is noticed that latter is aggressively pushing bilateral relation and stepped up investments and financial assistant to countries in the Indian subcontinent and Indian Ocean Region(Examples: Iran, Pakistan, Sri Lanka, etc.) and alluring some of them with huge tariff cut on their exports to China(Examples: Bangladesh, Cambodia, etc.).
China's coercive diplomacy
In the meantime, the present Chinese leadership has stepped up coercive diplomacy. Now, during the reign of Chinese origin dreaded pandemic Covid19, human right violation in Xinjiang and Hong Kong apart from military aggression on Himalayan height, China's coercive diplomacy has reached its zenith. No doubt, China has mishandled the pandemic promoting the campaign "I am Chinese, I am not virus" in northern Italy in early 2020, where a large number of Chinese were working and had just returned from China after attending nation's annual festival, and supplied defective testing kits and medical masks to several nations in Europe and Asia including India, that contributed to the spread the pandemic in lightening speed. Reports also emerged that during earlier spread of the pandemic, China imported a huge quantity of pandemic related medicine testing kits and PPEs from wherever they were available and stockpiled the same. Many therefore allege that the spread of pandemic is part of Chinese expansionist strategy which needs a thorough investigation and research to ascertain. Now, the US and Australia are asking for an investigation into Chinese involvement in Covid19 virus development and its subsequent spread all over the world which irritated Chinese leadership, and so they threaten to retaliate. As part of retaliation, China has already restricted the import of coal, cattle products and barley from Australia.
During a weeklong tour of five European nations in August, Chinese powerful FM Wang Yi threatened retaliation to European nations for their questioning of Chinese handling of pandemic, Hong Kong's pro-democratic agitation and human right violation in Xinjiang and Tibet. Though he was badly hauled with German FM's statement "Threats don't fit in here", it is difficult to discount his threat in view of the entire world's already developed dependency on Chinese supply chain and its provided easy money in form of loan as narrated above. Now, China is accepted as 'The Factory of the World' as it is home to the world's 28% of manufacturing. In recent past, in New Delhi, Chinese embassy had attempted to gag Indian media for its Taiwan news and views, and in Fijian capital Suva, Chinese embassy staff assaulted Taiwan diplomats for their celebration of the national day.
Democratic India vis-à-vis Communist China in Indo-Pacific
Communism and democracy aren't the same bedfellows. India, the second populous nation in the world, is the largest and one of the few uninterrupted and stable democracy since its independence in the entire Indo-Pacific region. And it is the third-largest economy in terms of PPP and fourth-largest military power with the second largest disciplined army. Throughout its history including post-independence, India was never found encroached upon other nation's territory even though there was an opportunity (for example) when it defeated Pakistan and virtually occupied East Pakistan, now called Bangladesh, in 1971. Soon after surrender of Pakistan in the said war, India handed over gracefully her occupied territory in East Pakistan to its legitimate government without any return.
The present regime in India is reluctant to go by the dictate of autocratic China on the issue related to border and trade and commerce as seen during the earlier regime. Apart from the above factor, the world's major democratic nations, which are in fact developed nations, are found comfortable dealing in the matter related to trade, commerce and international politics with democratic India where governance institutions are autonomous and free from executive interference, a major irritant for Communist China. And, in India, there is no concept of Paramount Leader. General Election to nation's highest legislative body i.e. the Parliament held in the regular interval at the end of the constitutional fixed-term or before, in case of a party in power loss confidence of the legislators, and the leader of either the largest political party or coalition heads the government who is accountable to Parliament. In view of India's uninterrupted democratic governance, it is the potential democratic role model for other nations in the region, and at a time, provides strength to them to join the democratic bandwagon (For example: In 2018, India backed the Maldives returning to democracy). Soon after the Maldives returned to democracy, its lawmakers opposed earlier deals with China.
Quad Plus is imperative to check autocracy in Indo-Pacific
From the above discussion, it has been absolutely clear that the entire Indo-Pacific is on the edge of major autocratic threat like Western Europe had post-World War – II from autocratic Stalin ruled Union of Soviet Socialist Republic (USSR).
In the recent special issue of the Journal of Asian Economic Integration, entitled "Indo-Pacific: A New Paradigm", Prof. Takenori Horimoto, an authority on Indo-Pacific affairs and author of 15 books including "India, Tomorrow's Third Great Power: Pursuing a Foreign Policy of Strategic Autonomy", in his paper entitled "Indo-Pacific Order and Japan-India Relations in the Midst of Covid-19" has called for stronger cooperation between Japan and India to maintain peace and stability in Indo-Pacific regional order. He has suggested the creation of a free, open, inclusive, and democratic Indo-Pacific. There should be some mechanisms based on principles of multilateralism, e.g. Quad-Plus, not only involving the four countries: like-minded countries should also be included.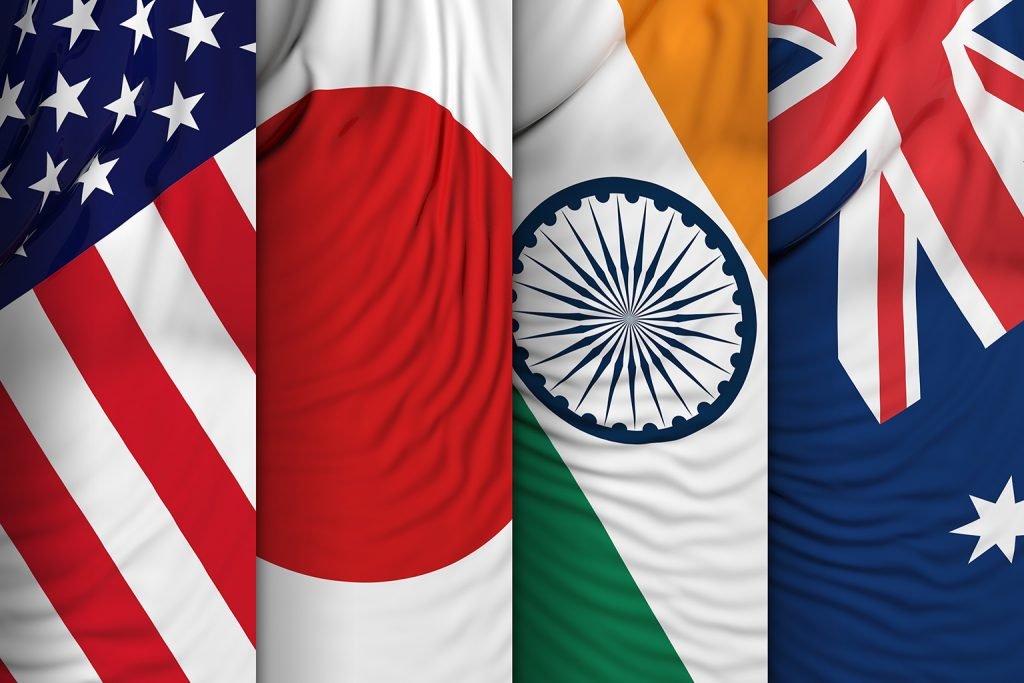 In his September 6, 2020 column in The Economic Times Prof. Prabir De of ASEAN-India at Research and Information System for Developing Countries, New Delhi, writes, "Indo-Pacific is in the limelight for quite some time now. It is a multipolar region, contributing more than half of the world's GDP and population. Indo-Pacific is the lifeline of the entire world; the world's one-third flow of trade and energy passes through this region. The motivation for a larger bloc always comes from the sheer size, resources it owns, and the scope and size of the economies of scale that it can generate." In view of the above, can the world bear the region slips to the control of an autocratic regime which is recently found highly belligerent towards its neighbours?
In the passing decade, when the entire region witnessed incremental growth of belligerence of PRC towards her neighbours, it seemed none had taken them seriously as if they were confident of managing the fallout. But, during the reign of a dreaded pandemic, the manner PRC and her leadership have been engaged in deceit and coercive diplomacy along with border skirmish and sabre-rattling in Taiwan Strait and the SCS, the hope of free, open, inclusive and democratic Indo-Pacific is difficult to imagine. Simply put, Communist China and its leadership cannot be trusted for their future move. In response to PRC belligerence, the Quad with the memberships of the US, India, Japan and Australia is slowly but steadily getting institutionalized. Lately, after long 13 years, Australia has been invited to the Malabar joint naval exercise of India, Japan and the US in the Indian Ocean. The common thread among the Quad members is a democracy, and importantly, it includes the world's oldest and largest democracies.
Further, the economic imperative the region offers to the world (Refer: Prof. Prabir De's view above), now more and more developed and democratic nations from other regions besides world democratic opinion have shown interest towards Indo-Pacific affairs. Recently, France has appointed a senior diplomat as envoy for Indo-Pacific region. Like in the middle of 20th century, the NATO was formed to stop autocracy of expansionist Communist Stalin, the same kind mechanism is the need of the hour to save the Indo-Pacific from expansionist autocracy with Quad Plus.
The views and opinions expressed in this article are those of the author and do not necessarily reflect the views of The Kootneeti Team