Is India ready to build an equal world?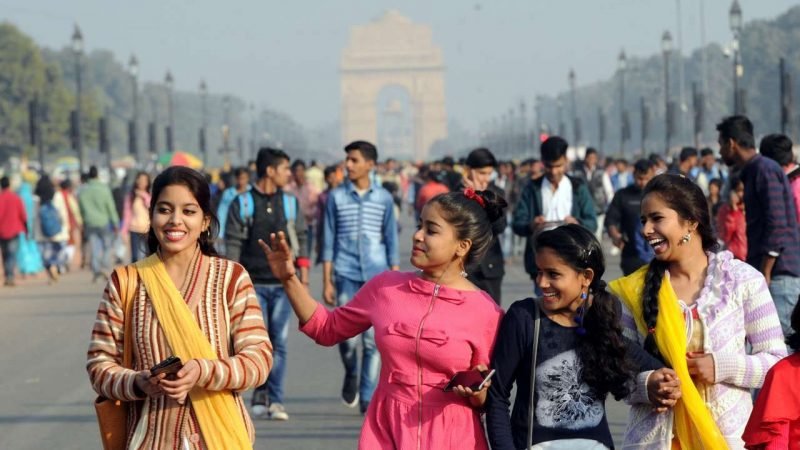 An equal world is an enabled world. Even though numerically women constitute half of humanity with their influence transfusing almost every dimension of polity, economy and society, yet India has become a more unequal society than any other time in its recent history. In a newly independent India, there was a resolve to acknowledge and reverse the country's history of entrenched inequalities, and to build on its strength of effortless diversity. Unfortunately, as India made a new tryst with the market, the number of people relegated to the margins of our society has also grown dramatically and this resolve has declined. It has been 127 years since women were first allowed to vote; 57 years since the first woman went into space; and 48 years since a Fortune 500 company first had a woman CEO. In 2020, it seems obvious that women should get equal pay, opportunities to study and work, access to vital services and freedom over their bodies and lives. But in reality, the transition towards a world with gender parity remains a slow, grinding slog. The recently-released World Economic Forum (WEF) Global Gender Gap Index 2020 report says that global gender parity could still be—believe it or not—another century away. The same report also placed India at 112th position among 153 economies in terms of gender equality.
The labour force is expected to grow by 32 percent over the next 20 years, however the representation of women in the workforce has paradoxically declined to 29 percent from 35 percent in 2004. Since more than half the work done by women in India is unpaid, unorganised and unprotected, it becomes clear that a lot needs to be done if India is to improve its ranking at 130 out of 189 countries on the latest United Nations Gender Development Index despite the growth seen in educational opportunities. The fact that investing in women has some very real benefits has been corroborated several times, and at much larger scale, by several studies. A few years ago, the International Monetary Fund found that European firms with more women in leadership positions were more profitable. And a 2018 McKinsey Global Institute report said India could add $770 billion to its GDP by 2025 simply by giving equal opportunities to women. If India aims to be a five trillion dollar economy, then it needs to focus on the "untapped economy – the women" and go beyond the so-called traditional gender USPs and create a work culture in both private and government organisations that is driven by merit alone.
India is fully committed to ensuring a more just and equal post-Covid world for women and girls, Union Minister Smriti Irani said at a high-level UN meeting recently. She emphasised how the country took multiple steps to ensure the safety, security and well-being of women during the pandemic period, including the setting-up of "One-Stop Centres" to provide medical, psychological, legal, police and shelter facilities to women. However reality is dark and the same is evident from the ghastly reports of rising domestic violence cases and the recent Hathras incident. In 2020 when we intellectually discuss and dissuade from the comfort of our homes about bridging gender equality and being ensured that we as a nation are ready to build an equal world, there still is a certain degree of optimism about the future of gender equality in the country. A world full of empowered women isn't one where men are marginalized but a world where everyone thrives. In India, where women are fighting each day and every day to just be heard and be treated as human beings, the whole idea of an equal world and of women being seen as equals to men sometimes seems preposterous. In a survey by the Pew Research Centre of 34 countries, a majority in most European countries surveyed, as well as in Japan, South Korea, Israel, Australia, Canada and the United States, say men in their country have more opportunities than women when it comes to getting high-paying jobs. When it comes to being leaders in their communities, more than half in Nigeria, South Korea, Japan, Turkey, Israel, Lebanon, Italy, Tunisia, Greece, France and Slovakia think men in their country have more opportunities than women. Despite widespread support for gender equality around the world, a notable share (a median of 40% across the countries surveyed) thinks men should have more right to a job than women when jobs are scarce; 56% disagree with this notion. In some countries, men are more likely than women to say men should have preferential treatment when jobs are scarce, with double-digit gender differences in Kenya, Nigeria, Bulgaria, South Africa, Israel, Slovakia, Italy, Argentina and the Czech Republic.
Even with all the ills, the world and especially India has been persevering and the common force has been the will, the will of women who make half this humanity, the women who make us more humane and righteous and not to forget, make us. An equal world shouldn't be one built on the strong shoulders of men with women standing atop, but a place where equal pay for the same work, equal opportunities and supposedly the same criteria for judgement holds true and valid. Cigarettes shouldn't be a mark of a woman's character and a health hazard for men. An equal world should ideally be the one where opportunity and thought are born and processed and civilizations are built.
The views and opinions expressed in this article are those of the author and do not necessarily reflect the views of The Kootneeti Team