Alexander Lukashenko: An ambitious dictator who could never flex his arms till yet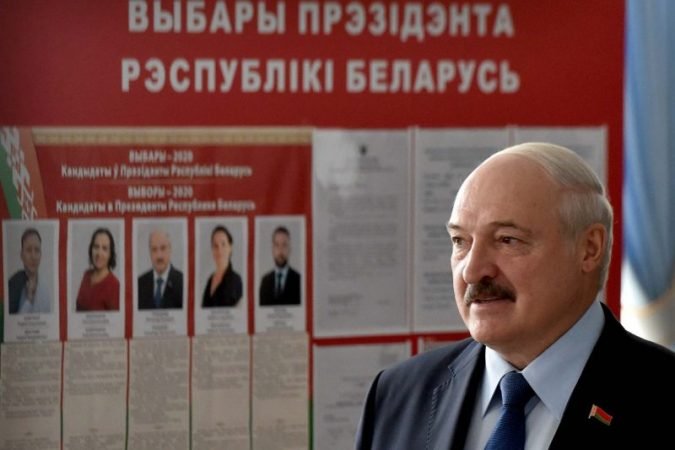 The international position of Belarus has been quite an interesting diplomatic exercise in the East European region since 1992. In recent years, Belarusian president Alexander Lukashenko has been keeping up his work of making it more interesting.
In December 1999 a treaty for creation of a new state was signed. And within a month and a few more days, the parliaments of Moscow and Minsk ratified it. The Union State of Belarus and Russia was thus formed. Currency, Parliament Constitution, legislation and courts, defence, foreign policy and economic policy all became common, and decisions from then onwards were to be taken onwards by this new body.
Belarus has strong historical ties with Russia, and not only political interests and modus operandi but also culturally and linguistically both the countries share their heritage. Belarusian geopolitical scene is very complicated as it is connected by the plain land to the two hostile blocs of the EU and Russia.
Since Minsk became independent from the Soviet Union, it functioned as an effective satellite state of Russia. The EU was never fond of Lukashenko's governance, repression, and lack of freedom and democracy. But recently in the last 4 years, a bittersweet relation began to churn up keeping aside the Embargoes and other sanctions giving Lukashenko a chance to improve his relations with the EU. But Belarus getting along with the EU was a kind of headache for President Putin.
Meanwhile, countries like Poland, the Czech Republic and Hungary joined NATO during the time of the formation of the union. This expansion basically meant that NATO was at Russian borders. Therefore Russia looked forward to gradually integrate with Belarus.
But why will something like this happen out of nowhere suddenly and how will it be in the best interests of Belarus?
The real intent of the former Russian President Boris Yeltsin was to push back or slow down NATO because of the successful expansions that NATO made to reach Moscow's borders. But President Lukashenko was always an ambitious and a man of strong character and he dreamt of being the little fish who eats the big one. But Putin wasn't the Yeltsin he thought he would have overpowered, and today's Russia also do not match with the Russia of the late 1990s.
Thus, President Lukashenko never managed to achieve his goals as President Putin over the years consolidated his power even further. Belarus turned out to become an isolated economy in Europe and was totally dependent on Russia. President Lukashenko understood this dependency will be betted on.
So he looked for friends and Norway showed up. But a surprise took place as the United States came forward and wanted to restore diplomatic relations again. But, the petrochemical industry is the biggest contributor to the Belarusian economy so despite getting suppliers Minsk was suffering from a pressing oil shortage and that has already led to the suspension pf petrochemical exports.
"We have our own country, we're sovereign and independent. And we can't be a part of some other country. I can't betray you and dissolve Belarus even into brother Russia. Even if I agree to that, Belarusians would eat me alive within a year. It's honourable to be the first president, but I sure don't want to be the last.
In early 2020, Lukashenko was heard campaigning against Russia and nothing against NATO was in his speeches, which never seemed possible in the past. This move was a serious blow to the relationship between the two countries which resulted in making Moscow upset.
After getting re-elected for the sixth time a previous month, Lukashenko has been facing riots and demonstrations which he accused are being fueled by foreign powers and opposition together. The Belarusian president has reached out to the Russian President twice this time and President Vladimir Putin has assured military support. But military support for handling civilians doesn't mean much in case of diplomatic exercises. Mr Lukashenko had to give in and is again being heard of criticizing the West like the older times. But nobody's sure that whether this will heal the twist in their tale and again pave way for their romantic endeavours or not.
The views and opinions expressed in this article are those of the author and do not necessarily reflect the views of The Kootneeti Team