A theoretical purview of India-China Relations: Different shades of Political Realism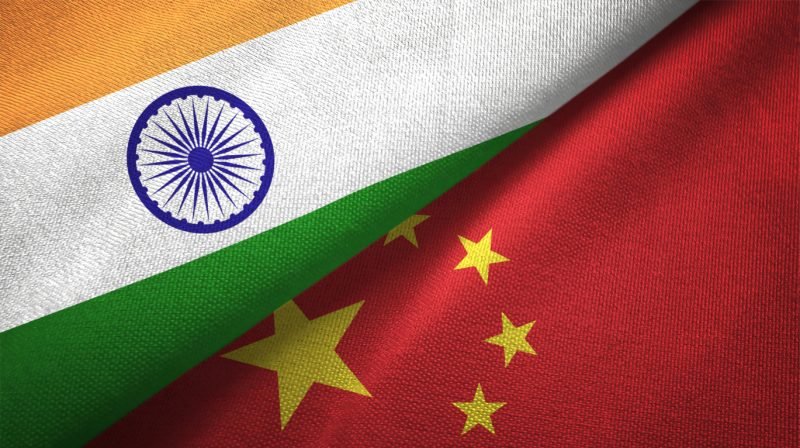 Background
The recent Indo-China border escalation that stemmed essentially out of a military stand-off and subsequently manifested onto long-lasting diplomatic apprehensions, largely impacting bilateral trade relations, vividly throws light on different elements of political realism in the emergent World Order.
A cohesive theoretical understanding of India-China relations recognises and evaluates the areas of divergence and areas of convergence. The relevance of 'pragmatism' and 'coexistence', as Henry Kissinger would propose, is more fundamental at present in understanding India-China relations. Today, the contours of political realism in International Relations go beyond the scripts of the Peloponnesian War fought in ancient Greece between Athens and Sparta. While 'pragmatism' and 'coexistence' remain fundamental to a nation's foreign policy, both the principles are not mutually exclusive to one another. In this regard, the present-day India-China relations grippingly rationalise the aspects of 'Intergovernmentalism' as a result of 'Balance of Power' ascriptions by the two rising powers.
The relevance of Intergovernmentalism and Balance of Power
State-centrism is a fundamental characteristic of an Intergovernmental order in international politics. It values the role of nation-states higher and accentuates on policy-making centred over national-interests. Intergovernmentalism views integration as a zero-sum game in which the winner takes all, and claims that it is limited to policy areas that do not touch upon fundamental issues of national sovereignty. Intergovernmentalism is largely derived from the theories of neo-realism vis-à-vis inter-state bargains, as it identifies the primacy of nation-states in the international arena.
Theoretically and otherwise, attributions of Intergovernmentalism and Balance of Power, are intertwined. The balance-of-power principle and the subsequent foreign policy measures adopted by a nation-state is deeply rooted in Intergovernmentalism. This underlying principle serves to be an axiom in studies of International Relations. Like in Intergovernmentalism, the core assumption in the Balance of Power theory too indicates that states do not have a world government to resort to in a situation of danger, but they can only try to expand their capabilities relative to one another through either internal efforts of self-strengthening, or external efforts of alignment and realignment with other states.
From Doklam to Galwan
The entwined narratives of Balance of Power principles and the nature of Intergovernmentalism echo the six principles of realism as propounded by Hans Morgenthau, and particularly the one which states that nation-states are self-interested. If the recent Indo-China escalations advocate the principles of 'national interest' and 'national security' vis-a-vis policy-formulations, it also seemingly overviews the Thucydides Trap as narrow and age-old. 'Thucydides Trap' is a term coined by political scientist Graham Allison, which uses the relationship between Athens and Sparta to draw an analogy between a rising People's Republic of China and the immediate threat felt by the United States. The same was evident in the build-up of the 73-day Doklam Crisis of 2017 and the gradual de-escalation that followed.
The First Informal Summit in April 2018 deliberated that it is prudent to recognize differences but also underscore the important efforts being made in their respective countries to address global developmental challenges, including climate change and the Sustainable Development Goals. The Second India-China Informal Summit held in October 2019 highlighted the importance of concluding negotiations for a mutually-beneficial and balanced Regional Comprehensive Economic Partnership. The key inferences from both the summits were the indication that there is political space to deepen Trade and Economic Cooperation, Cultural Exchanges and also to play a greater role within a rules-based international order.
However, in the context of recent escalations between India and China, there seems to be a mutual consensus over extension of dialogue mechanism directed towards military dis-engagement. Nevertheless, the diplomatic apprehensions in the form of deteriorating bilateral trade relations, as stated earlier, continue to exacerbate.
India's approach can principally be formulated by considering these balance of power fragments vis-à-vis its China policy. Internal balancing would primarily incorporate scaling up of defence capabilities and calculating domestic economy measures. Government of India seems to have acted in these areas. While the recent proposition by the Prime Minister of India for 'Make in India' and 'Self-reliance' lays out its foundation towards countering Chinese supremacy in bilateral trade relations, the same gets reflected in India's recent domestic economic policy assertions in the form of restricting Chinese investments in India, particularly in the areas of infrastructure and technology. In this direction, India executed a significant move by banning 59 Chinese-based applications as a targeted move to ensure the safety and sovereignty of Indian cyberspace. Furthermore, on 03 August 2020, the Ministry of Coal (GOI) issued a press note citing an amendment which significantly restricts investments from neighbouring nations in the ongoing auction process of coal mines for commercial coal mining in India.
On the other hand, India's external efforts towards counter-balancing China's geo-strategic ambitions pertaining to the objectives of Belt and Road Initiative (BRI) and Maritime Silk Route (MSR), not only in India's immediate neighbourhood but also in Indo-Pacific, Eastern Africa and South and Central Asia would encompass a series of engagements with countries that share similar concerns. These engagements would involve a series of measures that concentrate on maritime awareness, upgrading military exercises, enhancing soft-diplomatic tools and regularising strategic dialogues with the US, Japan, Australia, Russia, France, South Korea, Southeast Asia, Indian Ocean Rim Association (IORA) countries, among others.
Competition versus Cooperation
The underlying status-quo for India is primarily to maintain the incipient equilibrium towards a whole range of issues, from preserving its territorial integrity to countering China's growing political clout in India's immediate neighbourhood, to the positioning of strategic partnerships with its natural allies. Although such combinations of issues are not unique to India amid China's multi-faceted assertion, it remains key towards mapping India's policy approach, vested in its balance of power indexes.
Like was apparent in the post-Doklam settings, India and China will hesitantly and carefully look to juxtapose their security dilemma as against trade and economic cooperation. On 17 June 2020, the Asian Infrastructure Investment Bank (AIIB) approved a USD750-million loan to India to assist the government to strengthen its response to the adverse impacts of the COVID-19 pandemic on millions of poor and vulnerable households. Furthermore, co-financed with the Asian Development Bank, the budgetary support will go toward bolstering economic aid for businesses, including for the informal sector, expanding social safety nets for the needy, and strengthening India's health care systems. In this direction, mechanisms of multilateral frameworks such as the Asian Infrastructure Investment Bank (AIIB) and Shanghai Cooperation Organisation (SCO), which are primarily based on the principles of intergovernmentalism, are likely to foster the same. The scope of external economic cooperation in this regard, as opposed to domestic economic measures based on economic nationalism, looks more viable, particularly for India.
The Way Forward
Two neighbours, visibly and naturally, have multiple differences on their plate, but the areas of cooperation will determine their future relations, based on pragmatism, coexistence and regard for mutual interests. The dynamism of India-China relations does not only underline many shades of political realism but also makes it apparent that bilateral engagements can prevail amid differences of varying characteristics. While 'national interest' and 'national security' remain central to foreign policy attributions, they overtly denounce the aspect of 'inevitability of war' in the prevailing World Order. Multiple official reports in the recent past, from both India and China, have highlighted the significance of 'de-escalation and disengagement'. The realignment of relations between various countries and the calculated strengthening of respective strategic partnerships with regional partners and global powers is likely to continue. Therefore, it will be key for policy-makers to identify and deepen areas of cooperation, specifically in those aspects, which go beyond the unavoidable security dilemma.
The views and opinions expressed in this article are those of the author and do not necessarily reflect the views of The Kootneeti Team