Russia and Saudi – War and Peace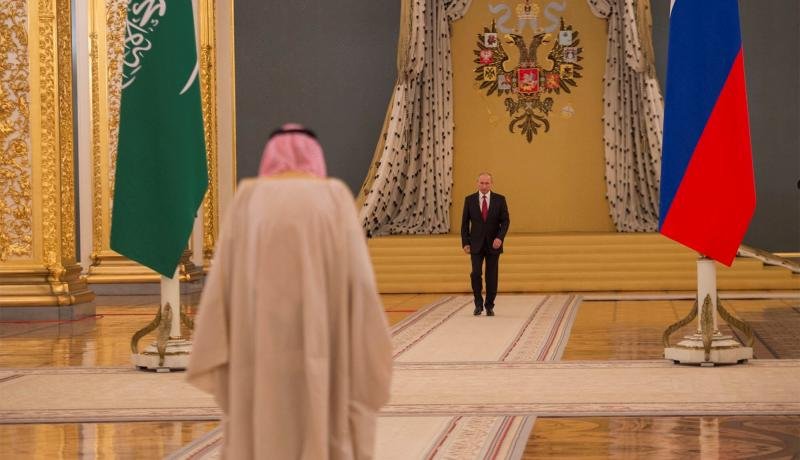 Two decades ago, The Soviet-Saudi relations were extremely poor, as the cold war between both the countries lasted throughout. The Soviets were extremely stubborn and staunch when they sought to reduce Saudi's dependence on the United States. But recently, the relations between both the countries have been affected by differences between the countries over several issues, including Oil Pricing Policy, Investment and Trade.
Both Russia and Saudi Arabia can be classified as highly resourceful when it comes to Oil production and export. Two of the oil-producing powerhouses fell through a few months, sending signals to global markets and countries into a spiral. Last October, Putin made his first trip to Saudi Arabia since 2007 as their countries — two of the top three oil producers on the planet — toasted their partnership in OPEC+ and agreed on investment deals.
Russia-Saudi Oil War and Peace
The OPEC+ alliance that consists of oil-exporting nations, including  Azerbaijan, Bahrain, Brunei, Kazakhstan, Malaysia, Mexico, Oman, Russia, South Sudan and Sudan that do not form a part of the OPEC, including countries came to an agreement to slash crude oil prices by historic amounts that slaved off a further collapse in the price of Russia's main export commodity, Oil. The agreement signed on April 12 requires Russia to cut Crude Oil production by nearly one quarter in May and June. This cut is much deeper than what was earlier rejected by Moscow in March.
In the meeting held with the OPEC nations, cartel leader Saudi suggested the participants to collectively cut their oil productions to keep the prices high. This will by and large affect Russia since the country could see a dramatic cut in its production, affecting its economy and exports crucially. Moscow's difference in opinion from Riyadh led the country to opt-out of such a production cut, with the former's opinion is sided on competing against the latter, than cooperating with. The upshot of that decision is the Saudis have positioned themselves to snatch what's left of Asian oil demand by having a cheaper product to sell, aided by very low production costs per barrel. But there's a big downside: The price for oil is a global one. If the Saudis tank it, as they just have, it goes down pretty much everywhere.
This significant development is evident of a materialising relationship between the US's allies, The Middle East, significantly Saudi and its adversaries – China and Russia.
Who's most likely to win first?
Russia and Saudi's broken deals did not take form in a few months. Both the countries have been involved in strategies protecting their own interests over the others. Reports also indicate that the US shale market was at least part of the reason why Russia walked away from the OPEC plan, as Russian President Vladimir Putin seems to think that working together to keep oil prices high would only help America. Now Moscow needs a new way forward — and it doesn't involve cooperating with the Saudis, it involves competing against both them and the US. The outlining problem lying here is, by doing so both the countries might just end up losing their shares in their respective oil companies. Cooperation can be the only way out to sustain and stand the troubles these countries are facing.
The views and opinions expressed in this article are those of the author and do not necessarily reflect the views of The Kootneeti Team