Bribes Paid by Qatar to Prominent Afghan Leaders Ahead of Taliban Takeover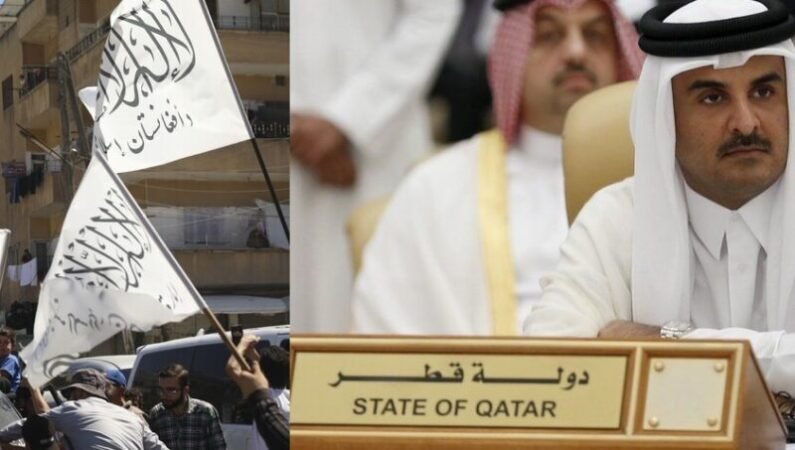 According to an investigative report by Italian TG1 News Network, leaked documents show that the government of Qatar paid bribes to key Afghan leaders a month before the collapse of the previous government in the country. The documents indicate that former President Ashraf Ghani received $110 million, while Marshal Dostum and Atta Mohammad Noor received $51 million and $61 million, respectively.
The documents reveal that the payments were made to the leaders to avoid resistance to the Taliban fighters. The archive of Qatar's Ministry of Foreign Affairs shows that a meeting between the former President and a representative from Qatar took place on July 7, 2021. It is believed that the bribes were paid shortly after this meeting.
Five weeks after the payments were made, the Taliban entered Kabul without any resistance, and all three leaders fled the country. Italian journalist Filippo Rossi, who conducted the investigative research, states that the report is based on reviewing documents and talking to reliable sources.
In a speech to the Afghan Parliament on August 2, President Ghani called on the people of Afghanistan to fight against the Taliban, despite the fact that districts and provincial capitals were falling to the Taliban one after another with little resistance. According to Rossi, the Afghan security forces were commanded from Kabul not to resist and to retreat instead.
Former Deputy Interior Minister of Defense, General Murad Ali Murad, stated in an interview with Afghan International that the Afghan National Army was well-trained and militarily equipped, but due to a regional and global conspiracy, the government collapsed, and the Taliban emerged triumphant.
Both former President Ghani and the Qatar government have not commented on the allegations. However, the representative of Marshal Dostum, Farahmand, has firmly rejected the letters and called them baseless. On his Twitter account, Atta Mohammad Noor called the allegations a conspiracy and claimed that the media fabricated the documents in support of terrorist and militant groups.
The views and opinions expressed in this article are those of the author and do not necessarily reflect the views of The Kootneeti Team