Slavery in India and USA: Any Different?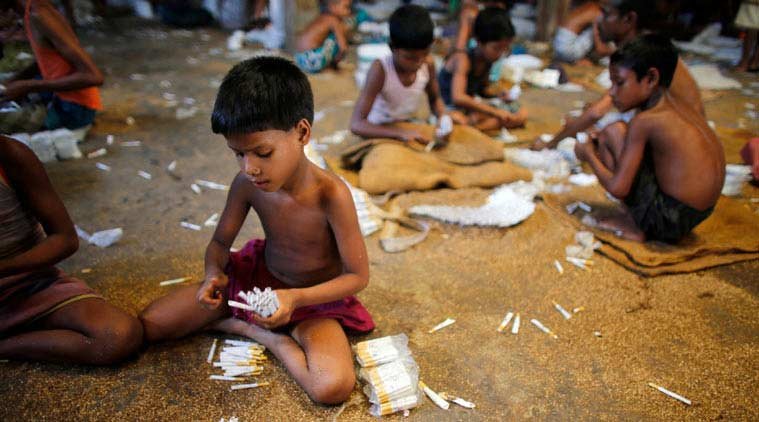 Merriam Webster defines slavery as, "The state of a person who is a chattel of another." According to abolitionist group Anti-Slavery International, a person today is considered enslaved if they are forced to work against their will; are controlled by an "employer" or exploiter who restricts their freedom of movement. Experts calculate that roughly 13 million people have been reported as slaves between 15th and 19th centuries; with an estimated 40.3 million slaves at the present day, as per Walk Free Foundation and International Labour Organisation.
These statistics are extremely surprising in the case of India, where every 51 out of 100 people are vulnerable to modern slavery. Bonded Labour, domestic services, forced begging, commercial sexual exploitation, forced marriage, human trafficking continue to be some of the red areas experienced by the Indian slaves- of which 83% victims are males, and around 17% are females, statistical analysis of Shreya Mittal and Sukanya Bhattacharyapoints.
India's brick-making business has been one of the worst offenders. "The country's steady population growth and the corresponding demand for improvement of infrastructure and increased dwellings have enabled the ʻblood bricks' produced in these industries to continue," says an article by Corinne Abrams and Qasim Nauman. With the increasing number of slavery cases in India, A National Draft for Domestic Workers has been processed for Cabinet Approval which would be of great benefit, once enacted.
India ever since its revoked status of "Sone ki chidiya (golden bird)," has been known for its suffering. The USA, on the other hand, is well-known for its riches around the globe. What does it feel to discover that even our global hegemon has once been a victim of the shackles of slavery? Edward E. Baptistsituates "The Half Has Never Been Told" squarely within this context. Baptist, a professor at Cornell University expands his purview to the cotton kingdom, the heartland of 19th century American slavery. The book details about the violence involved with the practice of slavery and how it became devastating especially for the African-Americans. The article 'Can Slavery Reenactments Set Us Free?' by Julian Lucas articulates the Underground Railroad simulations which were a crucial part of the Afro-American struggle. He believes that the struggle has been a part of the country's darkest history, perhaps one of the worst remembrances in the history of the USA, to imagine which shakes the whole body even now.
I believe slavery is an inescapable reality not only in the case of India but for all the other parts of the world. Given the case studies, it is clear that the issue is more than just a bane. As the saying goes, "Big problems need big solutions," countering slavery requires immense efforts, precisely, a greater political will and systemic research. Dedicated investigators would need to come up to determine supply-demand chains and identify where slave abuse is taking place. Although this sounds like a tedious process, has to be adopted because, "Slavery is a theft- theft of a life, theft of work, theft of any property or produce, theft of the children a slave might have borne"- Kevin Bales.
The views and opinions expressed in this article are those of the author and do not necessarily reflect the views of The Kootneeti Team