Iran's Interpol Appeal to Arrest U.S. President: Done Any Good?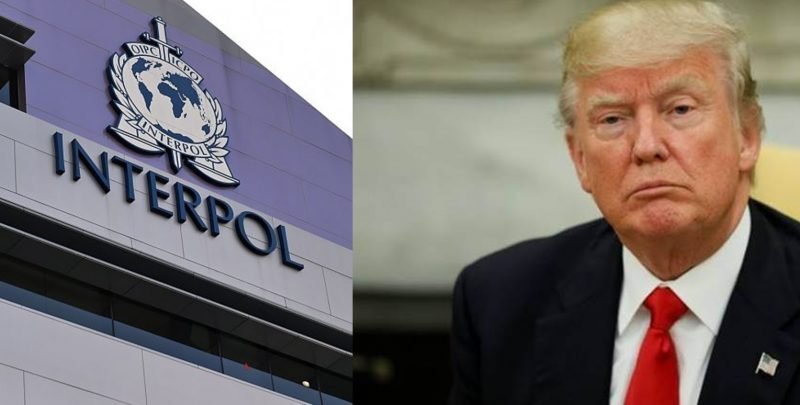 In a very recent escalation in the U.S.- Iran tensions, Tehran had appealed to the Interpol on June 29, to arrest President Donald Trump and 36 other officials responsible for the killing of Quds commander General Qasem Soleimani. General Soleimani was assassinated on the Iraqi soil during his meet with the head of the Popular Mobilisation Forces, Abu Mahdi al- Muhandis in early January 2020. Iran's prosecutor general Ali Alqasi-Mehr pointed out that those who were involved in the killing face "murder and terrorism charges". Tehran has emphasised that the claim is legally founded as the killing of a high-ranking Iranian General, who was on official duty, was admitted by the United States' President himself. Eventually, the Interpol, the international criminal police organisation, dismissed Iran's Red Notice appeal citing Article 3 of its constitution which says, "It is strictly forbidden for the Organisation to undertake any intervention or activities of a political, military, religious or racial character." The Interpol spokesperson reiterated that the organisation would not entertain appeals of such kind.
When asked to comment on why Iran could have taken this move, award-winning journalist and an expert on West Asian Affairs, James M. Dorsey rather had an interesting opinion during his telephonic interview with The Kootneeti. Dorsey opines that the publicity gained by this move favours Iran, portraying it as a state that abides by the international law. On the rationale behind Interpol's rejection, Dorsey responded that this case of Iran is different from cases like the indictment of the former Liberian President, Charles Taylor and Slobodan Milosevic, the former President of Serbia. Their arrests were requested by international courts, an UN-backed Special Court for Sierra Leone in the former's case and the International Criminal Court, in the latter.
The killing of General Soleimani by the United States forces spiralled up narratives of a "third World War", an incident that "pushed the world to the brink of a war", among others. Though Iran vehemently expressed its condemnation and declared that it would seek justice for the "martyr" General, the retaliations did not slip into the scourge of war. Neither did Iran keep quiet. It launched missile strikes against U.S troops in the Ayn al-Asad airbase in Iraq under a specific Operation. Iran's English daily, Tehran Times quoted, "With Operation Martyr Soleimani, the Islamic Republic of Iran showed Washington and all the states that have been under the aggression of this world power that it has the ability to respond harshly to its crimes."
Iran has been facing a series of setbacks of late which could prove harmful for its already pressurised economy. A string of blasts has spurred up various speculations that point out to the U.S. and Israel although both have denied such assumptions. On July 2, an explosion was reported in Iran's Natanz's nuclear enrichment plant, a facility that was a target of a computer worm called the Stuxnet in 2010. The explosion is set to have a severely detrimental effect on Iran's nuclear program. Preceding this disaster was an explosion near the military complex in Parchin on June 25 and another gas explosion at an Iranian medical clinic on June 30. Amidst these disasters and the political opposition that has riled up against President Hassan Rouhani's government due to the fallouts of the pandemic and heavy sanctions, it is unclear if such Interpol-related moves by Iran would favour it or fire back at it, both metaphorically and literally.
The views and opinions expressed in this article are those of the author and do not necessarily reflect the views of The Kootneeti Team