An Incoming Second-Wave of Migrants
What does it hold for the country?
Ironically, at a time when the country's ivory tower calls for India to become more self-reliant, the most vulnerable await assistance from every source possible. It is not an unrealised inference that the informal sector in India has been the worst-hit by this pandemic.
A culpable number of research reports, articles, webinars and consulting documents have not been able to address the plight of informal sector migrants. Despite measures announced, words have merely evaporated into thin air, leaving behind tokenism instead of concrete policy measures. When the lockdown was first announced, India noticed a wave of migrants—lost in transmission.
Amidst complete chaos, panic and uncertainty, urban areas seemed to empty out as the people who shape the urban turned to return to their 'source', as known in migration discourse. What this also meant, as pointed out by many, was (still is) increased demand for labour in urban centres, inflating prices in the market, a distorted supply chain and most strikingly, severe pressure in rural areas to accommodate returning migrants. With the lockdown being relaxed, what do mobility patterns look like for these reverse migrants? Will the sudden spotlight thrown on the Mahatma Gandhi National Rural Employment Guarantee Act (MGNREGA) hinder them from going back to the cities? Alternatively, would cities, blooming in all their 'smartness' and livelihood opportunities call its workers back? Either way, one must forecast the coming wave and prepare for both possibilities.
What this migrant crisis has done is bring out India's federal features quite illustriously. After many years, state governments have claimed workers as their 'own', putting up a battle against forced centralist tendencies. Consequently, this has managed to shed a poor light on the Centre's crisis management abilities, restoring faith in India's decentralized forces.
However, once again, in this entire narrative of Centre versus State, it is the voice of the migrant which has disappeared or, rather, has been vehemently ignored. Migrants continue to face the dilemma of making their space through nativism in urban areas as against returning home at the cost of a possibly better livelihood. What happens to those who have successfully managed to return? Now, this could go two ways.
Some states have emphasized on the importance of creating livelihood opportunities in source areas to prevent another wave from occurring. Following the state's lead, MGNREGA has also seen the highest demand for jobs in the past month. In May 2020, 4.8 crore persons from 3.44 crore households sought employment under the scheme—a hefty number, not observed in the recent past. What this does is put pressure on rural areas to generate employment hastily. Depending on the country's capacity to invest in the scheme (a phenomenon which seems to be going only downward), this could possibly create assets in huge numbers in rural India. Agriculture, apart from rural non-farm activities, may definitely receive a boost as a consequence. If the state, however, fails to generate employment, it is simple to predict a second migrant wave in the coming months. More so, because many of these migrants have acquired skills which are unique and of use only in urban areas. Unmatched skills in rural employment along with a quest to return to normalcy makes the second wave look inevitable.
The alternative scenario would be one where the informal sector migrant plainly refuses to remain in their village and starts their long march back to their city of hope. First, a personal prediction is that the mobility routes, if this happens, will be shorter. With the kind of harassment that long-distance migrants had to undergo in the first wave, it would be natural for migrants, especially those who have lost their current jobs in the city, to look for opportunities in urban centres closer to their source. Second, there will be complete chaos, once again, the only difference being in the cause of the chaos. If there is a second wave, chaos will not be in terms of transportation but a complete uncertainty about wages.
With an increased demand for labour in urban areas, small scale businessmen are ready to increase wages. But, a second wave of returning migrants, searching for employment in cities, would mean a decrease in their bargaining power (according to the simple laws of market economics). Some of the higher-end businesses may also turn to automation to avoid the labour crisis, but with India's current state of the economy, that looks unlikely. Third, mobility routes will be jampacked, once again. In such a situation, one will only be reminded that social distancing is solely reserved for the privileged. What would possibly be different, however, is that information regarding travel would be more readily available. With the railway ministry already under fire for mismanagement, a second wave would avoid seeing confusion regarding transportation. Fourth, migrants will witness more opposition from locals than ever. Making space in alien cities will not just be difficult but impossible at a time when employment and income seem to look feeble for everyone. This sudden influx of migrants will be a threat, once again.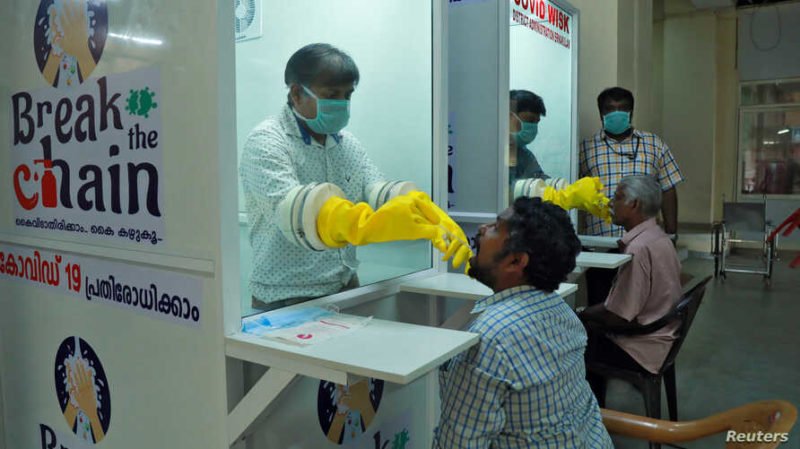 It is more important than ever, now, for the country to take the lead from the Kerala model of disaster management. Between the source and the destination, the state and the centre, the employer and the contractor–an urgent need is to focus on the migrant as the point of analysis. The migrant, as an individual, is even beyond economics and sociology that scholars try to limit them to. They are the ones who bind the spirit of the urban 'smart' structure together. Therefore, following stringent policy prescriptions of cash transfers, mobility passes, registration where possible and mobile political rights uplift the migrant picture from being a corpse on a railway station. Their plight, has, in fact, brought out a fundamental contradiction in the nature of a lockdown in India. Their mobility was disrupted mostly by panic, which led them to step out and return home—in sharp contrast to the very idea of the lockdown. The journey back home has been brutal, to say the least. With soaring temperatures, ill dispersion of information and a tendency to shift the burden of responsibility between authorities, the vulnerable migrant has been thrown under the bus. The purpose of this article was to bring some light to a possibility, which must prepare relevant stakeholders in accommodating the vulnerable. Hopefully, the ivory tower will be on its guard this time.
The views and opinions expressed in this article are those of the author and do not necessarily reflect the views of The Kootneeti Team