As Singha Durbar Roars, Shots Are Fired at India-Nepal Border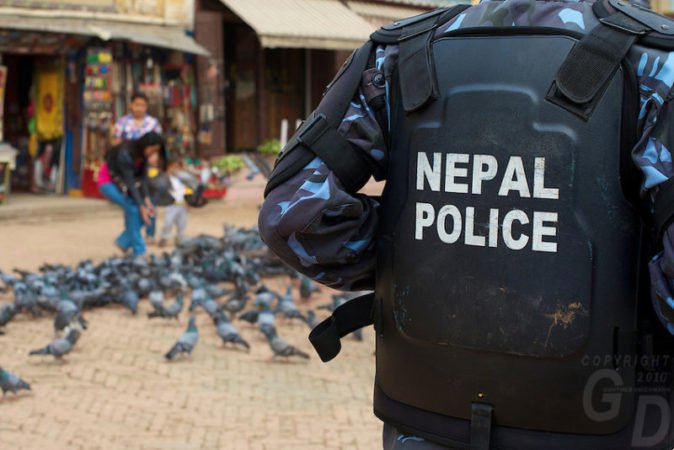 Nepal's Armed Police Force (APF) personnel opened fire earlier today on Indian nationals in Nepal's Sarlahi district along the India-Nepal border, injuring three and killing one. This is the latest development in the midst of heightened India-Nepal tensions, closely following the Nepali government's decision to increase APF deployment along the length and breadth of India-Nepal border and dispatch the Nepali Army to ramp up infrastructure along Nepal's disputed border with India's Uttarakhand state.
The Nepali press has called the Indians shot at by Nepali personnel as "smugglers" and has reported that they were trying to cross into Nepali territory and were then fired upon.
Confirming the incident, the Director-General of Sashastra Seema Bal Rajesh Kumar said the Nepali personnel fired 15 rounds, ten of which were in the air. The news agency ANI quoted him as saying, "At around 8:40 a.m a family was going to Nepal. They were stopped by Nepali security personnel at the border and asked to go back which triggered a verbal altercation. Nepal security personnel fired around 15 rounds, in which three persons were injured and one died."
He added, "One person has been detained by Nepali security personnel and we're in talks with them so that they release him and matters don't escalate. Everything happened in Nepal, not on the Indian side."
Commenting on the development, an India-Nepal observer-based out of Kathmandu told The Kootneeti, "The beefing up of the border with armed police is not understood. The personnel are mostly Pahadi and the people at the border are either Nepali Madhesi or Indians, so Pahadi armed policemen don't think twice before using heavy force because there is no connection between them and people they are using force on."
Requesting anonymity as the situation is very sensitive, the observer further said, "The Nepali media is saying the Indians who have been shot were smugglers, but what kind of a smuggler goes about their smuggling activities during the daytime and that too during the lockdown when everyone is so alert?"
This is not the first time that firing has happened at the open India-Nepal border. Just last month, Nepali personnel at the border opened fire but no one was then injured. Incidents at the India-Nepal border have happened in the past too, which is usually perceived to be peaceful. In 2018, in a short span, Indian SSB personnel were detained by Nepali border personnel twice. In 2017, a Nepali national was shot dead in Indian SSB personnel's firing.
While firing along the India-Pakistan border is common, there are incidents with other neighbours too that do not receive equal attention. Sri Lankan naval personnel often fire on Indian fishermen and incidents also take place along the India-Nepal border as mentioned above.
The views and opinions expressed in this article are those of the author and do not necessarily reflect the views of The Kootneeti Team