Understanding the Amendment in Nepal's Constitution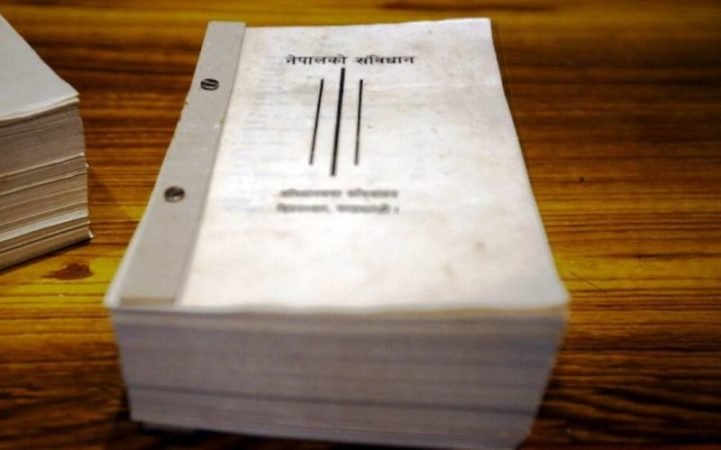 On 20 May 2020, Kathmandu officially released a new map showing the disputed territories of limpiyadhura, lipulekh and Kalapani within its borders. Prime Minister KP Sharma Oli moved to parliament which seeks to amend Annex 3 of the Constitution, to reflect the new map in Nepal's national emblem which made the situation bad to worse. This step of Nepal Prime Minister have raised eyebrows as the construction on the road was going for more than 10 years. This the second time after the border blockade in 2015 when India -Nepal relations became fragile both in the regime of PM Oli.
What's the Dispute?
The tension between two countries arose back in November 2019 when New Delhi published a revised political map showing Kalapani as its territory along with the newly created Union Territories of Jammu and Kashmir and Ladakh. India claims the area is part of Uttarakhand's Pithoragarh district, while Nepal claims it to be part of its Dharchula district. The tension between two neighbours deepened when on May 8, New Delhi inaugurated the Darchula- Lipulekh pass Link Road. To show its protest Kathmandu summoned the Indian Ambassador to Nepal, Vinay Mohan Kwatra.
Nepal's constitution
It took exactly 65 years in making of a new constitution for Nepal. Its new constitution came into effect on September 20, 2015, replacing the interim constitution of 2007. According to the new constitution, it states Nepal as a federal, republic, secular and inclusive country. The demand for the new constitution was first raised by Maoists rebel, who carried out a 10- year civil war which ended in 2006 with a peace deal. The Maoists won elections leading to the abolition of the 240-year-old monarchy. But because of several disagreements, the assembly failed to draw up a new constitution.
Road of  Nepal's constitution have never been easy, when the new constitution came out some people celebrated it and some were against it. Especially, the members of traditionally Marginalised groups, low caste groups and ethnic communities were unhappy about it, as they saw it against them. They came out on roads which led to widespread violence in different parts of Nepal. Some Leaders of Nepal saw the constitution coming out of rush which will lead to conflict and it will become easy for big parties to crush the minority groups.
Nationalism
This is not the first that there is nationalism wave in Nepal. Prime Minister KP Sharma Oli came into power by playing this card. He used anti- India card during his election campaigning in 2017. After coming into power the Prime Minister was not able to contribute and develop the economic prospects in Nepal. He was was under threat from his own party. Even during Covid-19 situation, he was not able to handle it and which made the cases risen up in Nepal. He tried to hide it by making unnecessary statements that Corona Virus coming from India is "more lethal" than those from China and Italy and blamed the rising number of cases in the Country on those illegally entering the country from India.
The way Prime Minister is using constitution and nationalism card to stay into power, it will hurt the relations of both the countries and the road ahead will become difficult. It will not only affect the Trade but also bilateral relations between the two countries. Both the countries have to find the solution with political maturity as both cannot afford fighting like this.
The views and opinions expressed in this article are those of the author and do not necessarily reflect the views of The Kootneeti Team