Reshaping Dreams: India Vision 2020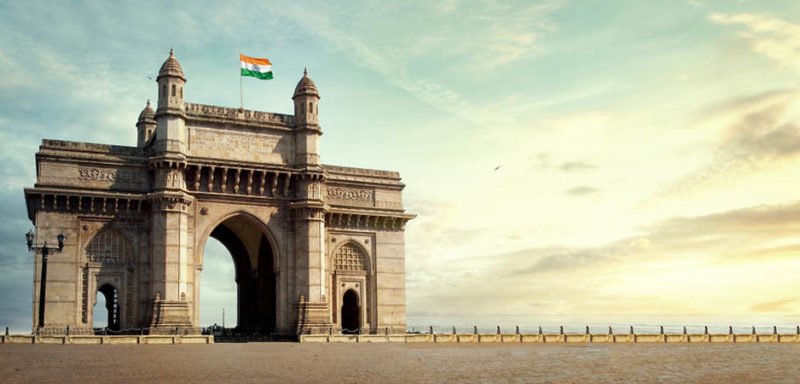 With a vision of making itself a $5-trillion economy, India has started it's a journey of becoming a major player in this multipolar world. Economy, no doubt is still a basic structure on which the formation of a stronger nation can happen. "Vision 2020" has been a dream of almost all every person. India has stabilized itself from the past shackles and has been countering the new challenges for development which are coming in front with every passage of clock.
Still, there are certain areas where the progress is required and this could only be brought by counteractive participation of the government, civil societies, non-government organizations and common people as well.
Stabilizing the Economy
From becoming an open and market-driven economy and observing a glimpse of the 2008 slowdown. The Indian economy has seen many phases of development and challenges. It has done well even when the world witnessed a shock of instability. It has absorbed big decision like merger and nationalisation of banks and demonetization of currency. But over this all, the economy is not doing that much good what it should be at this level of development. India dropped two places in GDP rankings in 2018 compared to 2017. With a slump in consumption, and new investments reducing to a trickle, the government's aim of making India a $5-trillion economy by 2024 seems far-fetched. The growth rate is at its all-time low and unemployment is at its all-time high. The agricultural economy is also not doing good. There is 61.5% population that is involved in agriculture but the contribution to the GDP is only 15.4%. This gap seems a big problem as it is also responsible for the increase in poverty and unemployment.
Fighting the Health Challenge
Major health care initiatives have been taken around the country from Ayushman Bharat to Janani Suraksha Yojana, all have tried to cover up the challenges about the deteriorated health conditions of children as well as adults. But still, every year news comes from Bihar, Rajasthan, UP and other states about the death of children in the hospitals. Diabetes and hypertension rates are high among Indians while dengue and chikungunya are a cause of great concern to public health. Health is the most important thing by which the population can be converted into a human resource. When it comes to hunger the condition is worst, Global Hunger Index (GHI) released by Concern Worldwide and the Welthungerhilfe placed India at 102 which is lowest among the South Asian nations.
Educating Indian Population
Every human of a country does not become a skilled human until good education is provided. Education transforms the population into a working resource. From primary to higher education a major shift is required. Though many initiatives have been taken also. With a literacy rate of 77 percent, India lags behind other BRICS nations, which have literacy rates above 90 percent. All these countries have better student-teacher ratios. So not only does India grapple with poor quality teachers, but it also has fewer total teachers in comparison with other countries that do a better job at education. Recently New Education Policy, 2019 has been brought up which ensures full-scale development of children from primary to higher education. Implementation of any policy is very much important as only then the real outcome can be seen.
Security and Technological Challenges
India has been a soft state but sometimes it is required to use the harsh power to tackle some of the worst situations. There have been major terrorist attacks on Indian soil carried by Pakistan based terrorist groups. 26/11 attack in Mumbai was carried by Lashkar-e-Taiba which took around 166 lives. After this attack, India changed its policies and when Uri and Pathankot happened the retaliation was much massive. But still, a hard policy yet to be made for such type terrorism. It is required to secure India externally as well as internally. Radicalization should not be tolerated. Any form of extremism is dangerous. The abrogation of Article 370 and 35 A from the state of  Jammu and Kashmir has played a major role in establishing democratic and constitutional values in the valley. Modern warfare strategies should be brought up in Indian defence spectra to remain in race with rivals including Pakistan and China.
Protecting the Environment
Recent Indian State of Forest Report, 2019 mentions that total forest cover of the country is 7,12,249 sq km which is 21.67% of the geographical area of the country. This a slight improvement from the previous report but there is still a lot of work to be done to ensure 33% target. Environment issues should be discussed and brought up into public domain and also it should become a major concern as the environment plays a very important role in stability of the economy. Looking at the world scenarios, from the Australian forest fires where mesmerizing pictures, of the poor animals, came out, who are burnt alive and same the case with the Amazon forest fires which are called as the oxygen supplier and the lungs of the earth. This all damage is inevitable and very dangerous for us all and future generations too. No country could spare itself away as everyone is going to be impacted. The rise of global warming gases is reducing the lives of many. Every year at the time of onset of winters New Delhi's sky can be seen as a canvas of destruction. Large scale investment and technological research are required in this field to reduce the damage.
Also read: India must stop deforesting its mountains if it wants to fight floods
There are many new challenges which are ready to confront India in the upcoming time. Hyper population growth will impact the resource distribution process. The unequal distribution will become a reason for turmoil. Various new ways are to be searched that could help in converting the population growth into real human capital. The world is adopting modern technologies including 5G and Artificial Intelligence, India also to have to invest in this area taking care of the sustainable growth model. Renewable energy source must be focused upon to provide energy needs of the future. India needs to challenge it's own limits to maintain itself in the race of forming a new world order.
The views and opinions expressed in this article are those of the author and do not necessarily reflect the views of The Kootneeti Team