Despite Washington's Pressure, Turkey to test S-400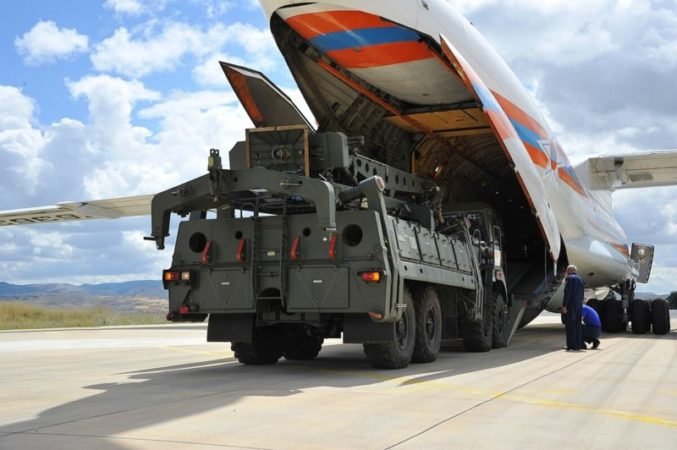 Russian S-400 surface-to-air missile system is acting a major irritant between Turkey and the United States. In a recent move, NATO ally Ankara is all set to defy its western ally by testing the missile which is considered a threat to American F-35 stealth fighter jets due to its non-compatibility with the NATO defence system.
According to the provincial governor's office, F-16s and other jets will conduct low and high-altitude tests to test the S-400 air defence system.
However, Washingon has removed Turkey from F-35 Program because of its S-400 purchase. It has also warned Ankara of the consequences in the form of sanctions, but no such actions are taken yet.
After a recent meeting between US President Trump and Turkish President Erdogan, which was dubbed as successful by Trump, foresees no near solution towards the souring US-Turkish relations.
Trump in his meeting with his Turkish counterpart, offered him US Patriot Missile system, in case, Ankara drops the S-400. Which according to the reports highly doubtful, as S-400s has been recorded more efficient than the US Patriot systems.
Relations between the two soured since the unsuccessful coup attempt against President Erdogan in 2016, which was carried out by a faction of Turkish Armed Forced alleging a violation of democratic values, erosion of secularism and disregard for human rights.
According to the Turkish media and politicians, the United States dubbed as the force acting behind the coup attempt.
Russia-Turkey new S-400 deal in 2020
In a statement head of Russian state arms exporter Rosoboronexport, Alexander Mikheev indicated that Kremlin may sign a new deal with Turkey for the delivery of S-400 system, as they aim to sign a contract in the first half of the year and keep another half for delivering the air defence system.
He also said that Russia's relations with Turkey are not only limited to S-400 instead Kremlin has big plans for Ankara.
Ankara received the first batch of S-400 this July, however, it is still not operation and the test announced by Ankara will decide the further role of S-400 in Turkish defence forces.
The views and opinions expressed in this article are those of the author and do not necessarily reflect the views of The Kootneeti Team