Deepening Japan-India cooperation in South Asia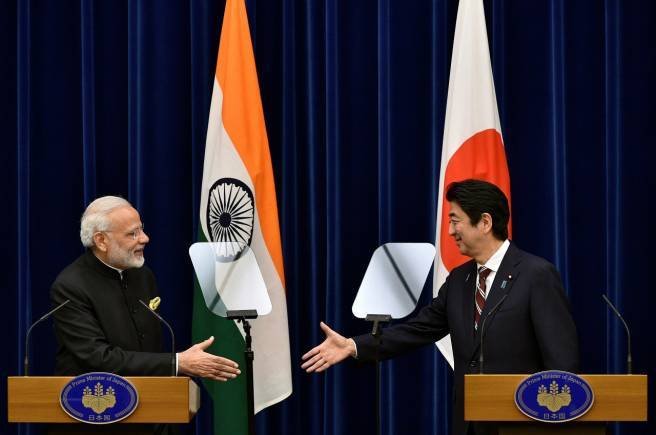 Japan-India ties have witnessed significant improvement over the past decade and a half. Bilateral trade between both countries is estimated at $15.71 billion, Japanese Direct Investments in India are estimated at $3.5 billion.
Japan's participation in important infrastructural projects in India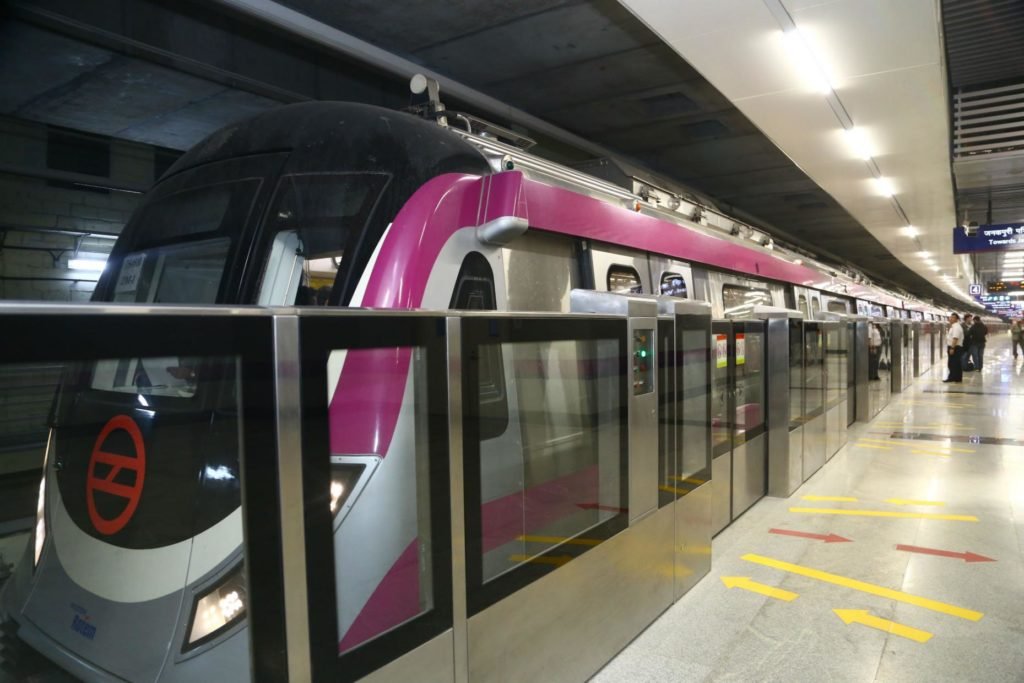 Japan's lending agency, Japan International Cooperation Agency (JICA) signed an agreement with government of India to provide Official Development Assistance (ODA) Loan of 53,675 Million Japanese Yen ($460 Million) for the world-class Delhi Metro and is involved not just in the Ahmedabad-Mumbai bullet train project,where it is providing a loan worth INR 5,500 crores ($768 Million) but also in strategically important projects in North Eastern India, where it has extended a loan worth INR 4,000 crores ($558 Million) for the North-East Road Network Connectivity Improvement Project (Phase I), with favourable conditions such as 1.4% interest rate for project activities and 0.01% interest rate for consulting services in a repayment period of 30 years. This project will improve connectivity in the region, through the development of a network of roads and bridges in North East India, which is strategically very important as it shares its borders with China, Myanmar and Bangladesh (it is the first time, that an external player is involved in infrastructural projects in North-Eastern India).
JICA is also funding hydroelectricity generation projects in this area. It extended a loan of INR 315 Crore ($44 Million) for Hydro-Electric Power Station in Meghalaya. Japan has also been involved in the New Delhi Mumbai Industrial corridor and has invested $4.5 billion for the DMIC apart from allotting a loan of INR 3,300 crore ($460 Million) for Delhi Metro Phase III.
India-Japan Strategic relationship
Japan and India, always shared a good bilateral relationship, but the recent interactions have elevated the relations to a strategic partnership wherein both countries are looking to together impact the balance-of-power in the Indo-Pacific. During the bilateral meet in 2018, both the countries collectively decided to develop the smart islands under Maritime Domain Awareness (MDA), and also initiated a 2+2 dialogue involving foreign and defence ministers. During Indian Defence Minister, Rajnath Singh's recent visit to Japan, it was decided that the first Foreign and Defence Ministerial Dialogue (2+2) ahead of the Japan-India Annual Summit in December 2019.
Beyond the bilateral relationship
Apart from seeking to strengthen bilateral economic and strategic ties, both countries are also looking at cooperation beyond their respective shores. The first step, towards this, was taken during Japanese PM, Shinzo Abe's India visit in December 2015, when it was decided, that Japan and India would work together in Japan's PQI, Partnership for Quality Infrastructure (perceived by many as an alternative to the Belt and Road Initiative). Japan and India are also working together in the Asia Africa Growth Corridor (AAGC) to increase connectivity between Asia and Africa. Both countries have realized the importance of joining hands to provide a counter to China's increasing presence.
India-Japan in South Asia
It is interesting to note, that Japan and India have already joined hands in South Asia and have begun with important infrastructural and energy projects. In June 2018, Larsen and Toubro (L&T), Marubeni and Dhaka Mass Transit Company Limited (DMTCL) signed an agreement to develop the final phase of the Dhaka Metro. Furthermore, India and Japan are also cooperating in a number of other important projects, which include; enhancing connectivity by way of four-laning of road, reconstruction of bridges on the crucial Ramgarh to Baraiyarhat stretch and constructing the Yamuna Railway Bridge over the Yamuna River.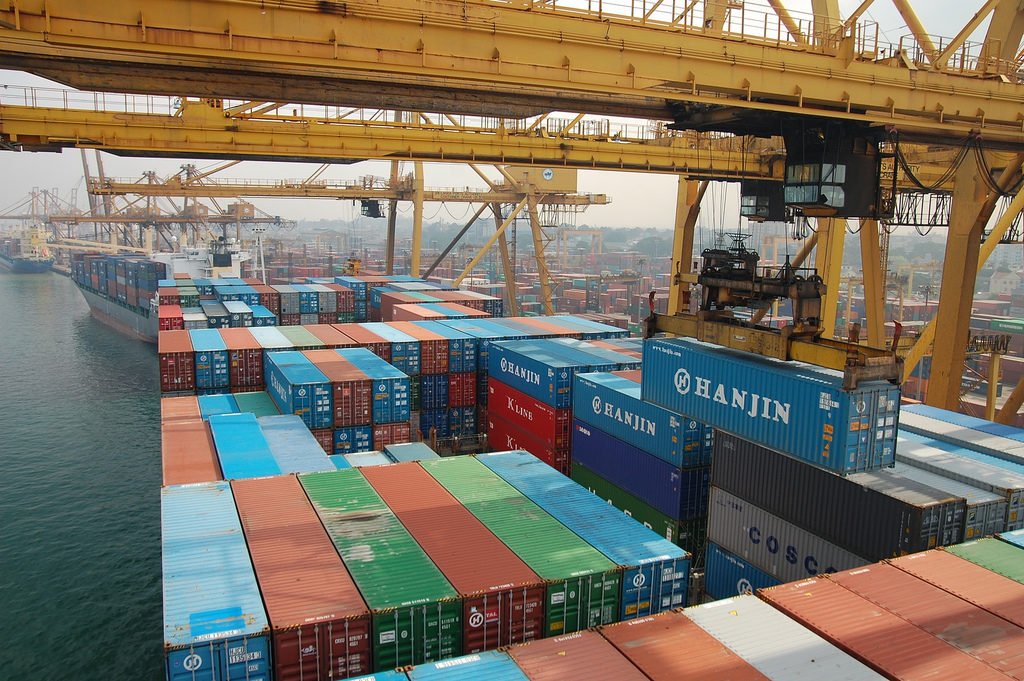 In Sri Lanka, two important examples exist of triangular cooperation. Petronet (India) and Mitsubishi, Sojitz Corp (Japan) have joined hands to develop an LNG plant (estimated at $300 Million) near Colombo. Furthermore, India and Japan have undertaken the project to help Sri Lanka develop its port in Colombo, with Sri Lanka, retaining the majority stake. These investments in Sri Lanka, come at an important time, when BRI investments have begun to face considerable opposition in Sri Lanka, with China taking over the control of the Hambantota port due to Sri Lanka's inability to pay back the debt. Due to non-payment of the loan, Sri Lanka had to hand over the strategic port of Hambantota to China on a 99-year lease, effectively losing all control.
This investment in the Colombo port has been seen as a joint effort by India- Japan to counterbalance China's growing influence in the Southeast Asian region and especially in the Indian Ocean region.
The increasing importance of the Private sector in India-Japan cooperation
Recently, an Indian private player, Reliance Power has entered into a partnership agreement with JERA (one of the largest power utilities of Japan) for jointly setting up a power project in Bangladesh. JERA and Reliance Power will jointly set up 750 MW gas-based combined cycle power project (Phase-1) at Meghnaghat. Apart from the fact, that Japan and India are working together, this is important because it is the single largest FDI investment in Bangladesh's power sector.
While governments will play an important role in infrastructural and connectivity initiatives, any serious alternative to the BRI also needs to have pro-active private sector participation. The BUILD (Better Utilization of Investment Leading to Development)act which was signed by US President, Donald Trump in October 2018 and received bipartisan support sought to push the same objective. Under the act, a new organization Development Finance Corporation was created with the intention of drawing greater private sector investment in the developing world, especially in Africa.
US Secretary of State, Mike Pompeo too on more than one occasion has reiterated the need for greater participation of the US private sector in the infrastructural development of the Indo-Pacific region. While alluding to increasing concerns of skewed economic relations between many developing countries and China, Pompeo has made the point, that US companies can play a more constructive role in the holistic economic development of developing countries in the Indo-Pacific region.
Conclusion
Japan and India, can provide alternatives to countries in South Asia, such as Sri Lanka, Maldives, which vary in China's growing influence. Governments can only do so much in terms of resources, it is important for private sector – especially from India, to invest more in the neighbourhood and leverage the immense potential of countries like Bangladesh, which is growing at an impressive 7%, and whose per capita income has risen by 149% in the past 10 years. Recent years have also witnessed is increasing consumption, as a consequence of a burgeoning middle class – which consists of 20% of its population today. Bangladesh has also been successful in balancing its relationship between China on the one hand, and countries like the US, Japan and India on the other.
South Asia provides immense opportunities for greater cooperation between India and Japan and more pro-active participation of private players in crucial infrastructure and natural resource-related projects.
The views and opinions expressed in this article are those of the author and do not necessarily reflect the views of The Kootneeti Team