Interview: Dragon's ambitions in the Gulf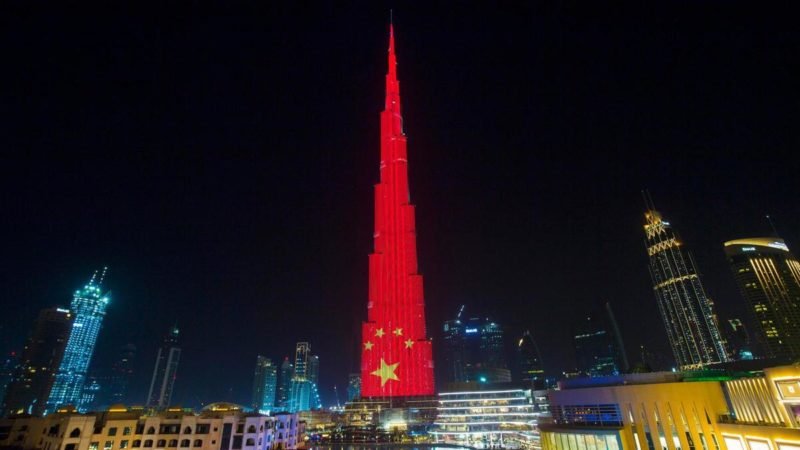 At a time when the "Belt and Road" Initiative (BRI) is becoming an integral part of China's Economic Policy, ties with the Gulf countries will be on priority for Beijing. Energy is one of the major pillars of relations between the two geographies. In 2013 China became the world's largest importer of oil and is projected to remain so for the foreseeable future, and is projected to surpass the US in terms of oil consumption by 2034. However, other than energy needs, Dragon is hovering over the Gulf with its mega-ambitious projects.
Since China initiated the BRI in 2013, the GCC states have regarded it as an 'engine to enhance bilateral cooperation'. It featured heavily in the 2014 round of the strategic dialogue, when President Xi emphasized the importance of the initiative from China's perspective, and that the GCC could play an important role, given its geostrategic location.
The BRI was also a focus of discussions during the visit of then Crown Prince and now King Salman's visit to Beijing in 2014; the joint statement from the visit said: "The Saudi side expressed its appreciation for the presentation of the Chinese side of the initiative to establish 'economic belt of Silk Road' and 'Maritime Silk Road in the 21st century' and expressed its readiness to communicate with the Chinese side in order to achieve the common interest". [1]
The Kootneeti's Geopolitical Analyst Melanie Romaro speaks with Jonathan Fulton – An Assistant Professor of Political Science at Zayed University, on a wide range of issues revolving Chinese Belt & Road in Gulf region.
Beyond energy trade, what has attracted gulf's interest is China's Belt and Road Initiative (BRI)? At a time when Gulf countries are trying to diversify their economies away from oil, does Chinese investments and their positioning on global trade routes represent an opportunity for the region?
The Gulf states are all in the process of trying to diversify their economies away from a rentier model, which requires a lot of FDI in infrastructure projects. This dovetails with the BRI, giving them a natural synergy. Chinese firms are signing contracts all over the Arabian peninsula to work on projects. Examples are Kuwait's Silk City, KIZAD in Abu Dhabi, the Jazan industrial park in Saudi Arabia, the World Cup stadium in Qatar, and Duqm in Oman. The economic relationship is well beyond trade and is very important for Gulf states.

Can increasing Chinese presence disturb the regional economic and political balance? Can Chinese investments in Omani or Qatari ports present direct competition to Jebel Ali in UAE?
There is a chance that China's growing presence could be disruptive, but they've been quite smart about not having a negative impact in regional political affairs, focusing on developing well-rounded relations with every state in the region. Its possible that all of these ports are going to be in competition with each other, but that seems to be more of an issue between GCC states than China and the GCC.
Is there any concern among the Gulf nations regarding any possible debt traps by Beijing?
This seems to be less of a concern for the Gulf states. Lots of international firms are bidding on these infrastructure projects, so the Gulf states have the luxury of choosing who they want to work with. States like Pakistan or Sri Lanka might be considered more of an economic or security risk, meaning they have fewer potential partners to draw from and therefore might get locked into unfavourable terms. The Gulf states are in a better position, and the concern of debt trap diplomacy seems less of a consideration.
Can Beijing's closeness with Iran affect its ties with other Gulf states?
No, I don't think so. China has proven time and again that its own interests shape its relationship with Iran. It stands to benefit from Iranian participation in the BRI, but at the same time the prospect of alienating the US is a bigger concern, and it isn't going to pursue deeper ties with Tehran if it results in worsening ties with Washington. For Gulf states, they can offer deeper ties throughout the Arab world, which Iran can't – since the BRI is primarily about connectivity, the GCC is quite well-positioned to participate in a different way than Iran is, and I suspect the overlap will be minimal.
---
[1] Xuming QIAN & Jonathan FULTON (2017) China-Gulf Economic Relationship under the "Belt and Road" Initiative, Asian Journal of Middle Eastern and Islamic Studies, 11:3, 12-21, DOI: 10.1080/25765949.2017.12023306. Click here to access
The views and opinions expressed in this article are those of the author and do not necessarily reflect the views of The Kootneeti Team