Trevor Noah slammed over "Most entertaining war" remark for India & Pakistan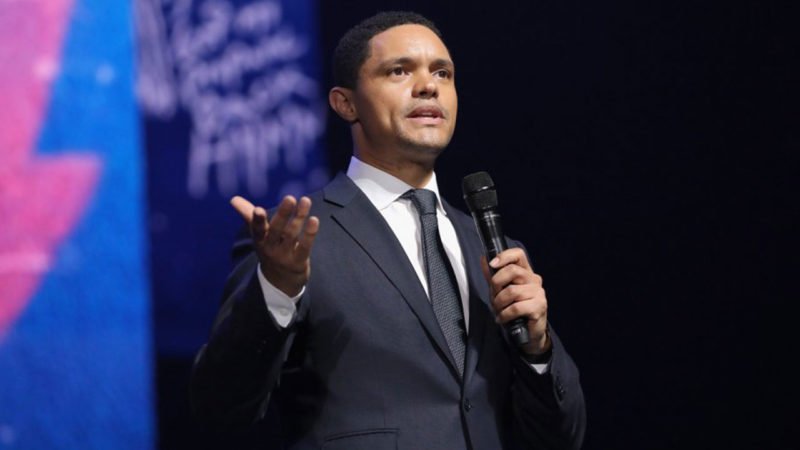 South African comedian Trevor Noah, host of 'The Daily Show', during an episode, tried to find humour in the escalating tensions between India and Pakistan. 
During the show's regular round-up of headlines from around the world, Noah mentioned the tense situation between India and Pakistan following the Pulwama terrorist attack and the subsequent escalation of hostilities between the two countries. Then he decided to make light of the matter by saying that if India and Pakistan went to war, "it would be the most entertaining war ever." Um, what
But it went wrong when Indian celebreties taken this to Twitter to call out the comedian and tell him that neither is war 'funny', nor Hindi 'gibberish.' Calling his statement both 'ignorant & racist', 
Trevor Noah, however, is not new to controversy. He recently introduced the best picture nominee 'Black Panther' at the Oscars and had some fun with the idea that people think the fictional setting of the country of Wakanda is real. 
During the segment, Noah joked that growing up as a young boy in Wakanda, he would see T'Challa flying over their village, and he would remind them of a great Xhosa phrase,"abelungu abazi uba ndiyaxoka" – which according to Noah meant, "In times like these, we are stronger when we fight together than when we try to fight apart." 
However, those who know the language realised Noah actually said, "White people don't know I'm lying."
The views and opinions expressed in this article are those of the author and do not necessarily reflect the views of The Kootneeti Team