Recap: Saudi Crown Prince's visit to India & Pakistan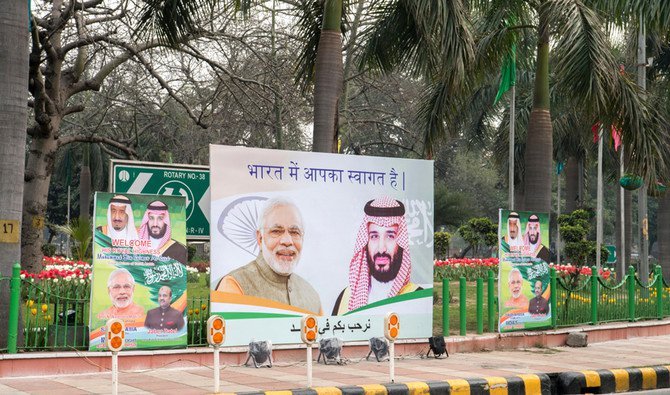 A day before the Saudi Prince visited India, there were rumours that from where he will be coming from. The Saudi crown prince is popularly known as MBS, was in Pakistan until Monday when he flew back to home then again came to India. He made it clear that his visit to Pakistan has nothing to do with India. His visit came in the upbringing of the recent Pulwama attack for which Pakistan based terror group Jaish-e-Mohammed held responsibility. The whole world was waiting for Mohammed Bin Salman to make statements on counterterrorism in the region with a special reference to Pakistan but he did not speak much about it.
While in Pakistan the MBS said that his country venerated the efforts made by Pakistan for the attack and terror financing, the joint statement released by the Ministry of External Affairs said that along with other things, MBS put emphasized on the fact that both India and Pakistan must work together towards a peaceful relation. However, stating this he did not mean that he wanted to club their ties with India and Pakistan and that he wanted a standalone relation with both of the countries.
Former Ambassador Talmiz Ahmad said that it was for Saudi Arab that the relation between India and Pakistan got de-hyphenated over a decade ago. He said, "When a major visit takes place, the country concerned is trying to promote bilateral relations in areas which are of interest to the two countries concerned. The last thing your visitor wants to do is to get embroiled in local issues because he has to maintain ties with all countries in the region. With each country, the Saudis have a different set of priorities. So, this equation is not necessary."
The India-Saudi Joint statement said, "Affirming that the menace of extremism and terrorism threatens all nations and societies, the two sides rejected any attempt to link this universal phenomenon to any particular race, religion and culture… the two sides also noted the need for concerted action by the international community against terrorism, including through early adoption of the UN Comprehensive Convention on International Terrorism and underlined the importance of comprehensive sanctioning of terrorists and their organisations by the UN."
Even Pakistani political analyst Raza Rumi believed that there was no chance on the side of the Saudis tying their bilateral relations with India and Pakistan together. The Saudis are looking for allies in both India and Pakistan. But they will not involve themselves in the issues between the two countries. They will rather audaciously ask the USA to handle it. According to Ahmad, maritime relationship is the new partnership between India and Saudi Arabia.
Recently, when India's PM Narendra Modi and the Crown Prince of Saudi Arabia interacted, the Crown Prince had agreed upon Modi's request to release Indian prisoners from Arab jails to which the prince agreed. As of January 2019, 2,224 Indians were jailed in Arab Kingdom dues to instances like murder, kidnapping, bribery, cheating and offences.
Saudi Arabia had also agreed to release 2,100 Pakistani prisoners from its jails. Saudi Arabia expected investment opportunities of worth more than $100 billion from India in the next two years whereas it had signed investment agreements with Pakistan of worth $20 billion. This suggests that the country is trying to maintain a benign relationship with both of the arc rival countries.
The views and opinions expressed in this article are those of the author and do not necessarily reflect the views of The Kootneeti Team