India asked the ICJ to order the discharge of Kulbhushan Jadhav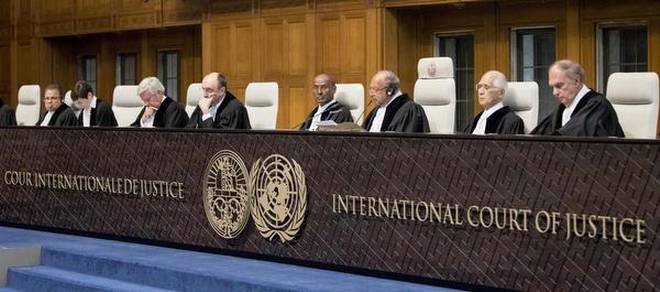 India asked the ICJ to order the discharge of Kulbhushan Sudhir Jadhav, An Indian national sentenced to death by Pakistan, exposing Islamabad of not permitting him diplomatic consular help before his conviction, as per international law.
The hearings at the U.N. court, formally called the International Court of Justice (ICJ), revolve around the case of Jadhav, a former Indian navy commander arrested in Iranian region in March 2016 and accused of spying.
The hearing which is expected to continue for four days, comes at the time of heightened tensions between the two nuclear-armed neighbours, as Indian Prime Minister Narendra Modi has warned of a "strong response" to a suicide attack on a convoy by JeM terrorists in Kashmir last week that killed forty-four Indians soldiers.
"It would be in the interest of justice, of making human rights a reality, to order Jadhav's release," said Salve, India's senior counsel at ICJ.
Pakistan is due to respond at the ICJ on Feb 19th. Ahead of which officials in Islamabad have accused India of trying to use the court intended to resolve international disputes as a criminal appeals court. They also said the relief sought by India is disproportionate even if the treaty were violated, and at most Kulbhushan Jadhav's case could be reviewed.
India filed a claim in ICJ against Pakistan in May 2017 arguing Islamabad had breached the 1963 Vienna Convention by not allowing consular access to Jadhav during his secretive trial. India won an injunction by ICJ that ordered Jadhav's execution stayed while the court looked into the case.
The views and opinions expressed in this article are those of the author and do not necessarily reflect the views of The Kootneeti Team