India Takes Steps Towards Self-Reliance in Defence with Import Ban on 928 Military Items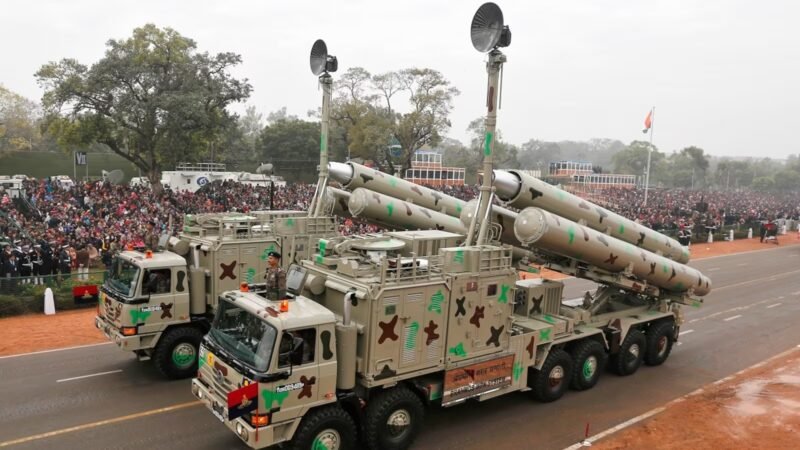 India has released a fresh list of 928 military items that will be phased out from imports between December 2023 and December 2029, as part of the country's push for self-reliance in the defence manufacturing sector. The announcement, made on Sunday, covers items used in fighter planes, trainer aircraft, warships and different types of ammunition, and includes line replacement units, sub-systems and spares.
This is the fourth "positive indigenisation list" of "strategically important" components used by defence public sector undertakings placed under an import ban in the last two years. The previous lists were published in December 2021, March 2022, and August 2022. The new list has an import substitution value of ₹715 crore, according to the defence ministry.
The latest list aims to promote local production of several parts of Sukhoi-30 and Jaguar fighter jets, Hindustan Turbo Trainer-40 (HTT-40) planes, magazine fire-fighting systems on board warships, and gas turbine generators. The items will be procured only from the Indian industry after the prescribed timelines.
The Defence Public Sector Undertakings will undertake the indigenisation of these items through different routes under the "Make" category, which is the cornerstone of the Make in India initiative. The ministry said this would augment the design capabilities of the domestic defence industry by involving academia and research institutions.
India has employed a two-pronged approach to achieve indigenisation through import bans. One approach relates to banning the import of weapons and systems such as fighter jets, warships, helicopters and artillery guns, while the other covers sub-systems, spares and components that are part of bigger weapon platforms.
As part of the former, India has published four other lists that have imposed a phased import ban on 411 different types of weapons and platforms including lightweight tanks, naval utility helicopters, artillery guns, missiles, destroyers, ship-borne cruise missiles, light combat aircraft, light transport aircraft, long-range land-attack cruise missiles, basic trainer aircraft, airborne early warning and control (AEW&C) systems, and multi-barrel rocket launchers.
India has taken several measures over the last four to five years to boost self-reliance in defence, including creating a separate budget for buying locally-made military hardware and increasing foreign direct investment (FDI) from 49% to 74%. Around ₹1 lakh crore was set aside for domestic procurement in this year's defence budget, compared to ₹84,598 crore, ₹70,221 crore and ₹51,000 crore in the three previous years.
Despite India's arms imports falling 11% between 2013-17 and 2018-22, the country is still the world's top importer of military hardware, according to a report by the Stockholm International Peace Research Institute (Sipri) in March. India has also been working to strengthen its position as an exporter of military hardware. In financial year 2022-23, India exported military hardware worth ₹15,920 crore, the highest ever and a tenfold increase since 2016-17. India is currently exporting military hardware to around 85 countries.
The views and opinions expressed in this article are those of the author and do not necessarily reflect the views of The Kootneeti Team